Finder is committed to editorial independence. While we receive compensation when you click links to partners, they do not influence our content.
Honda motorcycle insurance rates
With high theft rates, comprehensive coverage might be a good idea for Hondas.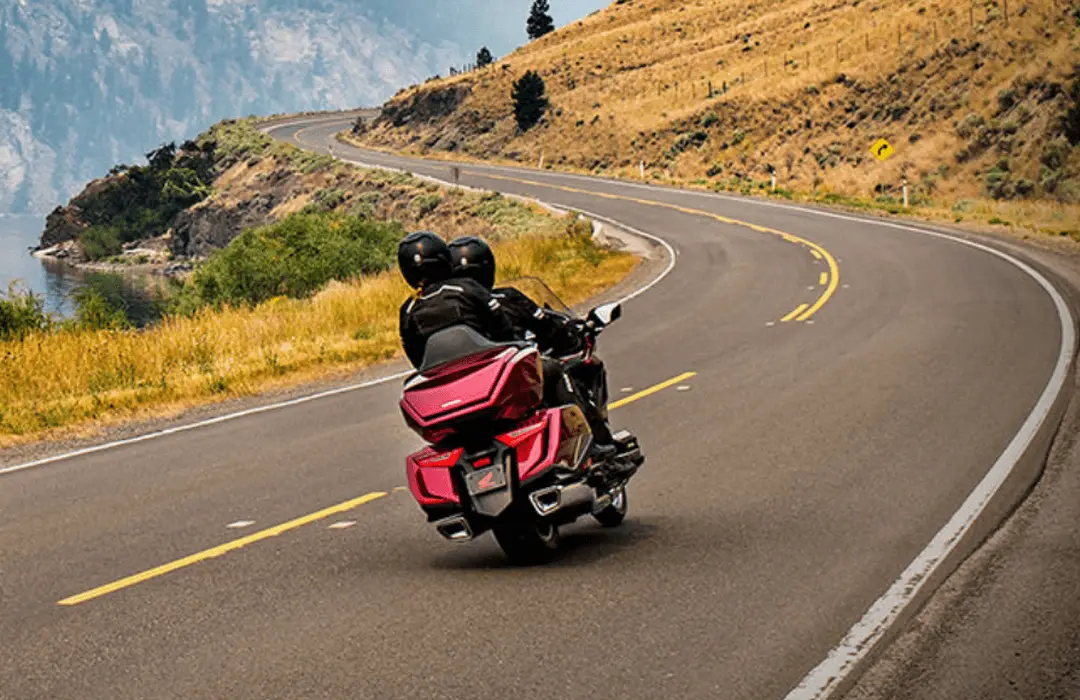 Honda manufactures a wide variety of motorcycle models, from Grand Prix racing bikes to small city scooters. With MSRPs ranging from $2,500 to $24,000, your insurance rates could vary just as much. Coverage ranges from about $280 to $880 and depends on where you live, what you ride and your driving profile.
Honda motorcycle models
Touring
Adventure
Cruiser
Standard
Supersport
Sport
Neo-sport Cafe
miniMoto
Dual Sport
Scooter
Trail
Competition
Off-Road adventure
How to compare insurance for Honda motorcycles
The model you own will determine your level of coverage and how much you pay. High-performance Hondas like the CBR may warrant more curated coverage with specialty insurance for sports bikes. When deciding on insurance, consider:
The deductible. How much you pay out of pocket after an accident determines your premium. A higher deductible will give you a lower premium and vice versa.
Minimum coverage. Where you live will affect the minimum coverage for your motorcycle. But most states require liability and personal injury protection (PIP) to help pay if you're injured after a crash.
Additional coverage. If you use your bike for commuting, collision coverage could help if you're in an accident. And because Hondas have the highest rate for theft, consider adding comprehensive coverage to your policy.
Lay-up insurance. Live in a part of the country with a chilly off-season? Lay-up insurance keeps your bike covered during the cold months when you're not riding. This protects it from theft and damage at a lower rate while it's stored.
Discounts. Look for discounts for paying your policy annually, staying accident-free or taking safety courses. Some providers cut you a break if you bundle your car and bike coverage.
Warranty. Most Hondas come with a one-year limited transferable warranty. It includes nationwide coverage, roadside assistance and no mileage limit or deductible. Additionally, its HondaCare can provide up to five years of coverage — excluding racing models like the CR and CFRs.
Why are Hondas the most stolen motorcycles?
Thieves tend to target Hondas because of their powerful engines and because their parts are worth so much. Stolen Hondas are often used for racing and sold for parts.
Honda car insurance rates by model
| Model | Base motorcycle price | Monthly insurance rate |
| --- | --- | --- |
| Touring | $18,230 | $165 |
| Adventure | $15,999 | $229 |
| Cruiser | $7,699 | $78 |
| Standard | $12,199 | $132 |
| Supersport | $16,499 | $502 |
| Sport | $6,699 | $146 |
| Neo-sport Cafe | $12,999 | $229 |
| miniMoto | $3,399 | $76 |
| Dual Sport | $6,999 | $99 |
| Scooter | $3,699 | $71 |
| Trail | $9,799 | $88 |
| Competition | $9,799 | $88 |
| Off-Road adventure | $5,199 | $77 |
Get motorcycle insurance for your Honda
Bottom line
Honda offers a slew of two-wheeled options, from scooters to racing sports models. You may find savings with discounts that take into account your driving history, how often you pay and how much you drive. Compare motorcycle insurers to find the best insurance for your situation.
Frequently asked questions about Honda bike insurance
More guides on Finder