How to save for a house
Plan ahead and stash away extra cash — even when money's tight.
Setting a budget and cutting down spending may help you grow that down payment nest egg — but real progress takes place when you start making next-level financial moves like tackling high-interest debt. These four tips on how to save for a house may help.
1. Decide how much to save
Down payments typically range from 3% to 20% of the total cost of the home. According to data from the US census, the median house price as of January 2022 was $423,300. Using this as our benchmark, here's how much a down payment will run you:
| Percent down | Down payment amount |
| --- | --- |
| 5% | $16,540 |
| 10% | $33,080 |
| 20% | $66,160 |
Beyond saving for a down payment, there are a handful of other mortgage costs to take into account. What you pay depends on how far you move, the size of your house and the type of loan you apply for. Here's a quick breakdown of the most common fees you'll encounter:
Closing costs. Typically ringing in at 2% to 5% of the purchase price of the property, closing costs may include fees for credit reports, property appraisals, inspection fees and more.
Homeowners insurance. You may be required to purchase homeowner's insurance, which can cost between $300 and $3,000 yearly based on property type and coverage amount.
Private mortgage insurance (PMI). Without a 20% down payment, most banks require you to pay PMI, which costs between 0.3% and 1.2% of your loan amount each year.
2. Pay down your debts
Less debt means more money for savings — enough said, right? But paying down your debt carries the added perk of lowering your debt-to-income ratio. And a low debt-to-income ratio could boost your chances of mortgage approval.
Now, quick disclaimer: Being debt-free is not a homeownership prerequisite. And while paying off your debt may help you save on interest payments, for most first-time homeowners, this just isn't realistic — or feasible.
If you're looking to save for a down payment while improving your credit score, consider a modified version of the snowball method. Start by paying off your smallest debt first. Once you've cleared that from your plate, you can put some or all of that monthly payment toward your house fund.
You'll lower your debt-to-income ratio and be able to put aside more money over time. Win-win.
3. Save for a rainy day with a savings account
As you pay off your debt, consider rerouting those payments into a dedicated savings account. Money that you deposit earns interest — especially if you open a high-yield account with a competitive APY. Funds in your savings account will also be easily accessible and insured by the FDIC.
If you're buying a house with your partner, a joint savings account can help you earn interest together. And if you've already got a savings account and aren't earning much in the way of interest, compare your account options to find one that will help you earn more.
Take advantage of autosave, roundups or any other features that let you automate your monthly contributions — that way they're out of sight, out of mind. Treating these contributions like a mandatory monthly expense will help cement your saving habit and level up your nest egg.
4. Consider an investing account for higher returns
Savings accounts are a decent way to earn interest, but if you really want to put your money to work, a high-yield account may not cut it. The industry average for a high-yield savings account tends to hover around the 0.55% mark. In comparison, we've seen a moderate portfolio with Betterment average 9.7% over the past three years.
To put that in perspective, let's say you deposited $5,000 into a high-yield savings account and a robo-advisor, adding $500 per month to each account. After three years, you'd have earned $228 in interest from the savings account and $4,269 in returns with the robo-advisor.
A quick and very important caveat: When you deposit money into a savings account, your interest is guaranteed. You put money in and it grows. But the same can't be said for an investment account. Investments lose money all the time and there's no guarantee your portfolio will perform well.
Of course, you could always hedge your bets by splitting funds between a high-yield savings account and a robo-advisor. But make sure you compare your robo-advisor options before you invest.
Our top pick for
Saving your first $1,000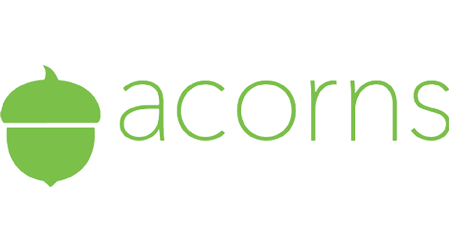 Our top pick for
Building a portfolio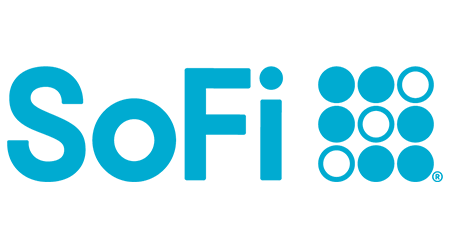 Our top pick for
Saving for a goal
How to compare accounts for a house
Consider these factors when selecting an account for your down payment nest egg:
Type of account. Are you keen to open a savings account? Investing account? If you can't decide consider hedging your bets and opening one of each.
Fees. Look out for monthly fees that could eat into your balance and find out if the accounts offer ways to waive fees.
Interest rates. A higher interest rate can help you save more. Try to find the best rate possible.
Access. Consider how often you'll need to access your money. Each option has different considerations, so do your research.
Features. If possible, try to find features like autosave or roundups that could help you save more.
Risk. The right account for your nest egg will depend on your risk tolerance. The more risk you're willing to take, the greater the potential return — and the risk of loss.
Interest. Savings accounts tend to have lower returns than robo-advisors but money growth is guaranteed.
Bonuses. Bonuses and rewards programs are a solid way to get a head start.
Eligibility. Watch out for eligibility requirements, fee waiver conditions and other details to avoid a rejected application or extra fees.
Compare savings accounts
Use the table to compare savings accounts that can help you save for a house. Sort the list by APYs, fees and opening deposits. If more than one account catches your eye, compare them side-by-side by selecting the Compare box next to each.
Bottom line
Saving for a home is exciting, but takes planning, research and commitment. Finding the right account and sticking to a plan can help you stay on track. To find the best account for you to grow your money, compare top-rated savings accounts.
Frequently asked questions
What's the lowest down payment required to buy a house?
A common down payment is 5%. However, if you qualify for programs like the VA and USDA loans they don't require down payments. FHA loans can have down payments as low as 3.5%, whereas conventional loans can go as low as 3%.