Finder is committed to editorial independence. While we receive compensation when you click links to partners, they do not influence our content.
What credit score do I need to buy a car?
A low score won't necessarily bar you from a loan. But higher scores can land you stronger rates and terms.
Editor's choice: Experian Credit Report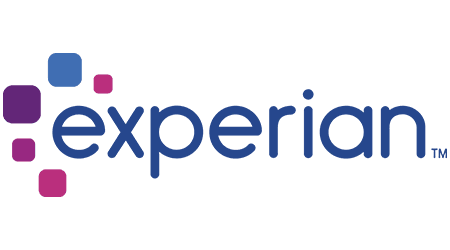 Free FICO Score
Credit alerts and monitoring
Report & score updated every 30 days
Go to Experian
You've narrowed down the make and model, and now you need financing to drive your car off the lot.
You might wonder how much a role your credit score plays in the financing you ultimately get. But it's not so much that a low score will keep you from qualifying. Even those with poor credit can find a subprime lender willing to extend financing.
Rather, like with most loans, the more solid your credit score, the better your rates and terms.
What is a good credit score to buy a car?
Generally speaking, the "right" credit score depends on the lender you're interested in. According to a 2016 report from credit bureau Experian, the average credit score required to qualify for a new car loan was 714. If you're in the market for a used car, that required average score drops to 678.
You may qualify for an auto loan with a lower scores, though your lender may extend higher interest rates or weaker terms for your loan.
Is there a minimum credit score for a car loan?
No, there's no concrete minimum credit score for buying a car. In fact, even people with scores of 500 or less can qualify for auto financing with select lenders — especially if that lender specializes in those with poor credit. Lower scores, however, typically result in higher interest rates.
Big-name lenders may enforce minimum credit score requirements that could keep you from qualifying with a low score. Based on loan data, US Bank requires the highest credit score among banks and lenders at 680, while Wells Fargo requires a low 550.
If you have an account with a local bank or credit union, start there to learn more about credit requirements. Your previous relationship may help you qualify.
Compare car loan providers
How does my credit rating affect my interest rate?
A low credit scores won't necessarily keep you from qualifying for an auto loan. But you can count on higher interest rates if you don't have a strong score.
Credit scores of 600 or lower can result in loans with interest rates of 10% or more.
Whereas people with excellent credit scores tend to get the best offers, sometimes qualifying for auto loans at 0% interest.
Here are some rates you could expect on both a new and used car loan for all of the different credit ratings:
| Credit rating | Credit score | New car loan interest rate | Used car loan interest rate |
| --- | --- | --- | --- |
| Poor | 579 and below | 9.25%-12.42% | 14.15%-18.33% |
| Fair | 580-669 | 5.49% | 8.18% |
| Good | 670-739 | 3.67% | 5.09% |
| Very good | 740+ | 2.7% | 3.53% |
Must read: Should I get preapproved for a car loan?
To avoid surprises at the financing counter, you may want to look into preapproval. Among the hardest parts of buying a car is negotiating a strong deal that your budget can support.
A preapproval can save you the hassle of negotiating an interest rate, allowing you to focus on the actual price of the car instead. With a preapproval, your lender conducts a soft pull of your credit report to determine a probable rate and loan amount you'd qualify for. They typically take a few days to complete.
Getting preapproved for a car loan allows you to walk into the dealership with a budget lined up. Generally, you'll want to look for a car priced at about 90% of your preapproved loan amount. Set aside around 10% for taxes and fees.
What if I'm offered a poor interest rate on my auto loan because of my score?
High interest rates don't have to keep you from taking on a loan. You might be able to consider refinancing your auto loan after a year or so of consistent, on-time payments. Refinancing pays off the balance on your original loan with a new loan, ideally leaving you with lower payments or a shorter repayment term.
With responsible repayments, you might see an increase in your credit score, which can mean stronger terms on a new loan. If you're quoted refinancing at similar rates or terms to your original loan, consider waiting until your credit scores improves further.
Case study: Roberta uses a secured card to save time and money on her car loan.
Roberta didn't have the best credit score when she initially took on her auto loan, and she isn't happy with carrying its high interest rate to the end of the loan's term. But she knows she needs a stronger credit score before she can refinance at a lower rate.
On-time loan payments contribute to an overall improvement of her score. To speed along the process, she also signs up for a secured credit card. She uses the card minimally to keep her credit utilization rate down, paying down each of her monthly statements on time and in full.
After about a year of responsible spending and repayments, she sees an uptick in her credit score. Soon after, she's able to refinance her auto loan at a better interest rate, shaving $100 off her monthly payments and six months off her overall term.
What can I do to improve my score before shopping for a car?
There's no quick fix to improving your credit score. Rather, it takes time and a commitment with the help of a few tips:
Get a secured credit card. These cards require a cash deposit that typically becomes your credit limit. Because your spending is secured by your deposit, you can focus on building or rebuilding your score with on-time payments.
Look into rent-reporting services. Services like Rental Kharma or RentTrack report your bill and rent payments to the credit bureaus for a fee. It won't always increase your score, but consistent on-time payment could be enough to land a solid loan rate.
Work on paying off your balances. Commit to on-time payments for your utility and cable bills, and pay more than the minimum on your credit card to eventually do away with debt.
Ask to be an authorized user. Ask a trusted loved one if they're willing to add you to their credit card. With responsible spending, you can build your credit history without having to be approved on your own.
Get your score or rebuild your credit
Bottom line
Your creditworthiness is important to getting the best rates on a loan, but you can still qualify for an auto loan without an excellent credit score. However, lower scores tend to result in higher interest rates.
If you take on a loan with a high interest rate, you may be able to refinance it later when your score improves, ideally with a lower interest rate or monthly payment.
Compare your options and learn more about financing in our comprehensive guide to car loans.
Frequently asked questions
More guides on Finder