Ponce Bank CD rates review
1-year APY

N/A

3-year APY

N/A

5-year APY

N/A
Our verdict
Sky high rates on CD terms with affordable deposits.
Ponce Bank's CDs are hard to match. Offering rates as high as 5.5% APY if you open through the savings marketplace Raisins, and deposits as low as $1, it's a great deal. If you want to open the CD directly with Ponce Bank, you'll find rates nearly just as good, up to 5.25% APY, but you'll need at least to $1,000 as an opening deposit. With high rates on its very low terms, Ponce Bank easily places itself among some of the CDs in the current market.
Best for: Those who want a short-term CD with a low opening deposit.
Pros
Highly competitive rates
Open directly with bank or Raisin
Low deposit requirements from $1 to $1,000
No-penalty CDs available
Cons
Quarterly interest payouts unavailable
Overview of Ponce Bank CD rates and Raisin
Ponce Bank offers two ways to get its competitive CDs: Directly with the bank, or through its partner Raisin. Raisin is a savings account marketplace that partners up with select banks and credit unions and offers exclusive desks on savings accounts and CDs. Ponce Bank itself offers a little more variety in term lengths, but opening with Raisin has a significantly lower opening deposit requirement.
Opening directly with Ponce Bank yield rates up to 5.25% APY with its promotional 13-month CD. The average rate on a 12-month CD is just 1.85%(1), so Ponce Bank is well above national averages. But for CDs from one to six months, you need at least to open, and all other CDs require at least $1,000.
Raisin offers Ponce Bank's CDs with the low opening deposit requirement of just $1. These promotional and exclusive CDs offer rates up to 5.5% APY on a nine-month term. Raisin also offers a 5.4% APY on a three-month term — that high rate is practically unheard of for CDs under six months.
Either way you open a CD with Ponce Bank, you'll find high rates, competitive opening deposit requirements and a variety of term lengths. Your account is also FDIC-insured through Ponce Bank if you open the CD directly with them or through Raisin.
Compare Ponce Bank with other CDs
Use this table to compare CDs based on their APYs and minimum opening deposits. Check the Compare box to see up to four products side by side.
What is Raisin?
Raisin is a banking service that offers savings account products with special deals often better than what the bank offers on its own. Sign up for savings, money market or CD accounts from different banks with higher interest rates, lower minimum deposits or otherwise better terms than going through the bank directly.
Who is Ponce Bank CDs best for?
Ponce Bank CDs are best for those who are looking for long-term CDs. But if you want shorter terms, you'll want to open it through Raisin as its three and nine-month CD rates are much higher and require a lower minimum deposit. Plus, Raisin is ideal for laddering CDs since you can manage multiple CDs from other banks through one platform.
How to apply for a Ponce Bank CD through Raisin
Select Apply Now.
Scroll through the CD list and select the term you want. Choose Save now.
Fill out the requested information to open an account and complete your application.
To open a CD through Ponce Bank directly, call 718-931-9000. The bank's hours are Monday through Thursday from 9 a.m. to 5 p.m., Friday from 9 a.m. to 6 p.m. and Saturday from 9 a.m. to 1 p.m.
More about Ponce Bank's CDs: Deposits, fees and details
What it is
CDs through Raisin
CDs directly through Ponce Bank
Compounding frequency
Daily
Daily
Minimum deposit
$1
$500–$1,000
Term range
1 month–48 months
1 month–60 months
Early withdrawal penalties

Under 12 months: 90 days of interest
12 months to 5 years: 270 days of interest
Over 5 years: 365 days of interest

90 days of interest on any term
Grace period
7 days
7 days
Cashout and rollover details
Cash out online via Raisin account or automatically roll into another term
Cash out by calling Ponce Bank at 718-931-9000.
Other banking products with Ponce Bank
Ponce Bank also offers CDs couched under an Individual Retirement Account that you can't get through Raisin, and these give similar terms and APYs as its regular CDs. Otherwise, you can get a personal savings or money market account directly from the bank, though its interest rates don't keep with the national average.
Through Raisin, you can get the Ponce Bank Money Market account with its competitive 5.28% APY — over 25x the rate given through the bank.
Customer support
If you opened a Ponce CD through Raisin you should contact Raisin directly:
Log in online to manage your savings through your Raisin account
Email support.us@raisin.com
Call 844-994-3276 on weekdays from 9 a.m. to 4 p.m. ET
Send a secure email sent through the chat box on Raisin's website
If you're a Ponce Bank customer directly, you'll also get automated phone banking as well as branch access if you live in New York or New Jersey.
CDs ratings
★★★★★ — Excellent
★★★★★ — Good
★★★★★ — Average
★★★★★ — Subpar
★★★★★ — Poor
We rate CDs and share certificates on a scale ranging from one to five stars based on what matters most to you. We consider two factors equally when rating CDs: minimum deposits and annual percentage yields (APYs) relative to term length. If a bank requires a different minimum opening deposit depending on the chosen term, we rate the CD based on the average minimum deposit across all terms. And although some institutions offer CDs with terms ranging from one week to 20 years, we only consider term lengths the FDIC uses in its monthly updates on national rates.
Read the full methodology of how we rate CDs.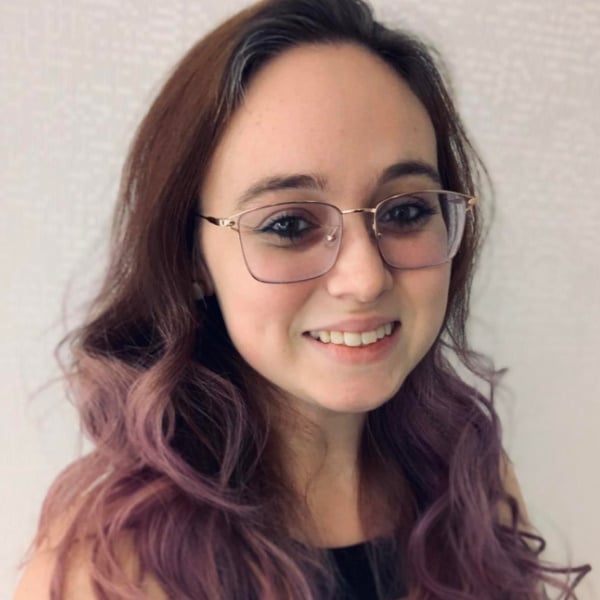 Bethany Finder
Writer, Banking and Loans
You are about to post a question on finder.com:
Do not enter personal information (eg. surname, phone number, bank details) as your question will be made public

finder.com

is a financial comparison and information service, not a bank or product provider
We cannot provide you with personal advice or recommendations
Your answer might already be waiting – check previous questions below to see if yours has already been asked
Accept and continue