Capital One 360 Performance Savings review
APY

4.35%

Fee

$0

Minimum deposit to open

$0
Our verdict
This free online, high-yield savings account offers 4.35% APY and savings tools.
The Capital One 360 Performance Savings account is all about simplicity. It offers a competitive 4.35% APY — nearly 10 times the national savings average. It can help you grow your savings without nickel-and-diming you with annoying fees, since there are no monthly fees or minimum balance requirements. You also get tools to help you automate your savings in conjunction with other Capital One accounts. But customer support isn't 'round the clock like other big banks, and you'll be banking primarily online.
Best for:Those who want a free high-yield online savings account.
Pros
Competitive 4.35% APY

No monthly fees

Auto-savings tools
Cons
Customer support mostly online
Who is Capital One 360 Performance Savings best for?
This account is best suited for anyone who is comfortable managing their savings primarily online. If you're not the type of person that needs to visit a branch often, this account's high rate and lack of fees make up for the lack of in-person support.
But if you do prefer in-person support, there are many other top savings accounts to consider.
What we like about Capital One 360 Performance Savings
This Capital One savings account is straightforward to open and manage. And the cherry on top: It costs nothing to open or maintain this account.
The account's interest rate is impressive, offering a high 4.35% APY, which is much higher than the dismal 0.46%(1) average rate for savings accounts. Many other big banks require high opening deposits or require a balance for rates this good — you'll find no such requirements with 360 Performance Savings.
Many ways to fund the account
Capital One supports cash deposits at select Walgreens and CVS locations. Other options include transferring money online, by mail or through mobile check deposit.
If you have a Capital One checking account, you can use Capital One's large 70,000 ATM network to view balances, deposit cash and checks, and make transfers into your Performance Savings account.
Open multiple accounts to separate goals
Capital One lets you open multiple 360 Savings Accounts so you can manage different savings goals — up to 25 per customer. However, there are some banks that don't limit the amount you can open, and there are fintechs that let you split your savings into virtual buckets.
But keep in mind that if you plan to keep all your money with Capital One, FDIC insurance only covers up to $250,000 total per account holder.
Where it falls short
One of this account's only shortcomings is the lack of in-person customer service that comes with being a Capital One customer. The bank operates mostly online but has a handful of branches and cafés — around 780 — but you'll do most of your banking online or through the app.
You can search for a branch near you on Capital One's site, but many of the branches are in the Midwest. Customer care is available via phone from 8 a.m. to 11 p.m. ET, and you can visit its Support Center on Capital One's site for FAQs.
Compare Capital One 360 Performance Savings to other accounts
Narrow down top savings accounts by APYs, fees and features. Select Compare on up to four accounts for a side-by-side comparison.
Customer experience
Capital One is a large, well-known bank and is accredited by the Better Business Bureaus (BBB) with a decent A- rating. But it has over 10,000 customer complaints — much more than we normally see with competitors.
The majority of complaints and negative reviews report common complaints with financial institutions, such as frozen funds and issues involving fraudulent charges. And one of the most common complaints we see with Capital One is poor customer service, centered around difficulties contacting a representative.
The bank hasn't claimed its Trustpilot profile with over 2,000 reviews, and most are in the red. The most common criticisms are around poor customer service and issues with the updated bill payment system.
The few positive reviews are from loyal customers, with many of them saying they've banked with Capital One for years with no issues, cite fast service, and many claim the bank was flexible and helpful during the Covid-19 pandemic.
Frequently asked questions
What is the difference between the Capital One 360 CD and 360 Performance Savings account?
Both are deposit accounts, but CD funds are locked for a predetermined term at a fixed rate. For example, Capital One offers 360 CD accounts with APYs as high as 5% APY for a one-year term. Once the term is over, you can withdraw your funds and the earned interest. If you withdraw funds early, you'll face a withdrawal penalty.
In comparison, Capital One's 360 Performance Savings account offers a 4.3% APY, which is variable and can change at any time. But withdrawing your money won't incur a fee, unless you make more than six monthly withdrawals.
How often does 360 Performance Savings pay interest?
Capital One savings accounts have compound interest that is paid on a monthly basis.
Can I open a 360 Performance Savings account for my kid?
Yes, adults can open a 360 Performance Savings account and add their child as a joint owner.
Capital One also offers 360 Kids Savings Account, which is their kids version of the regular 360 Performance Savings, but with a lower 2.50% APY.
Is Capital One savings safe?
Capital One is an FDIC-insured bank, and savings accounts are deposit accounts which are covered under FDIC insurance up to $250,000. In the unlikely event of a bank failure, your Capital One funds are protected up to $250,000.
Savings account ratings
★★★★★ — Excellent
★★★★★ — Good
★★★★★ — Average
★★★★★ — Subpar
★★★★★ — Poor
We analyze top savings accounts and rate them one to five stars based on factors that are most important to you. These factors include: interest rates, monthly fees, minimum deposits, customer service and account features.
Capital One 360 Performance Savings is not currently available on Finder
Have you considered UFB Secure Savings?
Score an impressive 5.25% APY, and pay $0 in monthly fees. No minimum deposit requirement. FDIC insured.
5.25% APY
$0 monthly fees
Optional ATM card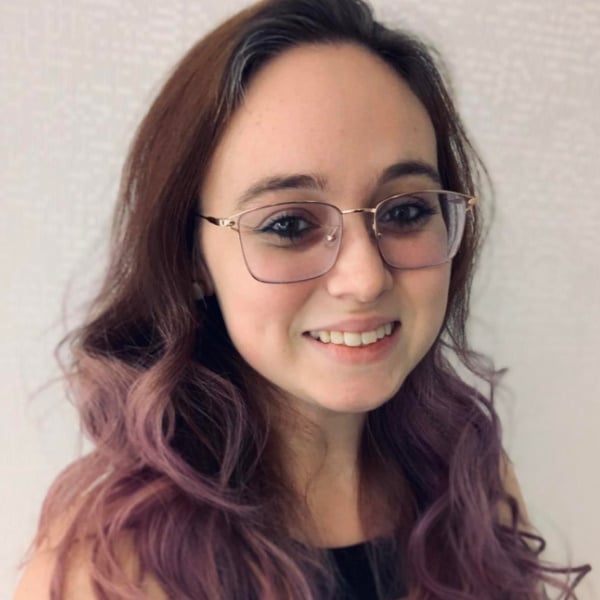 Bethany Finder
Writer, Banking and Loans
You are about to post a question on finder.com:
Do not enter personal information (eg. surname, phone number, bank details) as your question will be made public

finder.com

is a financial comparison and information service, not a bank or product provider
We cannot provide you with personal advice or recommendations
Your answer might already be waiting – check previous questions below to see if yours has already been asked
Accept and continue
Can I withdraw money from my capital one 360 savings account in an ATM?
Joshua Finder
February 26, 2019
Hi Stacey,
Thanks for getting in touch with Finder. I hope all is well with you. :)
Yes, you can use withdraw money from your Capital One 360 Savings account using your card in an ATM. You can withdraw money by dipping your card into one of the 39,000 Capital One and AllPoint ATMs across the US for free.
I hope this helps. Should you have further questions, please don't hesitate to reach us out again.
Have a wonderful day!
Cheers,

Joshua
Show more
Show less