Finder is committed to editorial independence. While we receive compensation when you click links to partners, they do not influence our opinions or reviews. Learn how we make money.
Business loans for salons and spas
Get the financing your salon needs to stay on top of the trends.
Editor's choice: SmartBiz business loans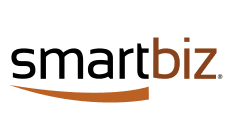 Large network of SBA lenders
Low potential APR
Loans from $30,000-$5 million
Check eligibility
Beauty and nail salons might have taken a hit in the last recession, but business has never been better thanks to a booming economy and the new potential for beauty trends to go viral. Now that practically every other teenage girl wants unicorn hair, it might be a great time to invest in your business's potential by taking out a loan to expand. Read on to learn how to find the right loan to help your salon or spa be its best.
What loan options are available for salons and spas?
You might have heard that some lenders offer loans specifically for salons, but your options aren't limited to those few. These are some of the business loan types your salon might want to consider.
Line of credit. Want to fund a long-term project? A line of credit might be what you need. Credit lines are similar to credit cards, but typically come with a higher limit, lower APRs and a slightly different method of repayment. A line of credit can be helpful for salon owners during the winter, which tends to be a slow season — especially for nail salons.
Merchant cash advance. This option gives you an advance on future sales. Your business can typically borrow a certain percentage of its annual revenue and pay it back plus a predetermined fee with a percentage of your sales each day. This process is relatively easy if your customers pay by credit card, as the lender can deduct daily or weekly repayments based on credit card sales.
General use business term loan. Term loans come in fixed amounts and are best for covering one-time expenses. You can either get an unsecured or secured loan. Secured loans can be cheaper but are backed by you or your business's assets, while an unsecured loans don't require collateral.
Equipment financing. If you're constantly buying equipment like manicure tables, foot-spa jets and fans it might be hard to keep up with costs. An equipment loan can help you cover these expenses.
Commercial real estate financing. Want to add tanning beds or massage tables to your spa? When it's time to move to a new location or expand, a commercial real estate loan is what your business likely needs to foot those costs.
Short-term business loan. These small-dollar loans come fast and can help you out of an unexpected disaster — like repairing a backwash unit during wedding season. But they're also one of your more expensive options and are best left for emergencies.
How to decide which loan offer is best for my business
Start by asking yourself how a business loan can help your business. If your salon is struggling because of spotty cash flow, start looking into merchant cash advances or lines of credit. If you need to upgrade your equipment or move to a trendier ZIP code, equipment or real estate loans are your best bet. In short: Pinpoint your needs and find the type of financing that makes the most sense for you.
Found the right loan type? It's time to check out lenders. Look for ones that offers the amount you need with a repayment schedule that works for your business's cash flow. Merchant cash advances draw from your daily sales, while most other loans come with monthly or weekly repayments.
Compare costs
When it comes to comparing costs, consider APR, monthly repayments and total loan cost. The APR is an expression of your loan's interest and fees as a percentage. It's a quick way to compare loans with the same term length — or the same amount of time to pay it off.
Monthly repayments are how much your business needs to pay each month. You can lower your monthly repayments by choosing a longer loan term, but it'll end up paying more in the long run. To keep your overall costs to a minimum, you might want to go for the shortest loan term that your business can comfortably afford.
You'll also want to compare other factors like the company's reputation with customers and how accessible its customer service line is. While online reviews aren't always the most accurate picture of a customer's experience, lots of similar complaints can highlight a lender's weak spots.
Compare top business loans for beauty salons and spas
What common business expenses can I cover with financing?
Remodeling. Investing in interior design can seriously boost your revenue if done right. A business term loan can help you cover these costs.
Upgrading equipment. Salon equipment might be built to last, but staying on top of the trends also applies to your equipment design too — especially in a hair or nail salon. An equipment loan can help make sure your business is always on the cutting edge and make sure it always gives top-notch blowouts.
Inventory. Even if you don't sell your own beauty or hair products, you can't give someone a makeover without the right supplies. A line of credit can help you pick up these recurring expenses when your business can't.
Covering cash flow gaps. Salons are seasonal, there's no way around it. If you're struggling to cover your costs during the post-holiday slump, a merchant cash advance or line of credit could do wonders to keep your salon afloat.
Moving or expanding. Commercial real estate loans have got you covered if you want to open a new space.
Marketing. Getting the word out by hiring a marketing firm (or having your own in-house expert) can pay for itself multiple times. Term loans, merchant cash advances and lines of credit can all help you out in this area.
Going natural. Working in a salon can have a hugely negative effect on employee health if they're constantly exposed to nail polish and other products with harsh chemicals. Investing in products with natural ingredients can lower your health care costs.
Moving into the digital age. Making it easier for digital natives to book an appointment, pay and even tip can also bring in the younger crowd. Equipment loans and term loans can help your salon take this leap.
What will I need to apply?
While it depends on what type of loan you're applying for and how long your salon has been around, you'll typically need to provide the following information.
Bank statements. Most lenders ask to see your business's most recent bank statements to get a sense of its current revenue flow. Some might also ask to see your personal bank statements, especially if you're backing the loan with your assets.
Tax returns. Lenders like to look at tax returns to get an overall idea of your salon's yearly earnings. Like with bank statements, some lenders might also ask to see your business's tax returns.
Credit card sales records. If your bank statements and tax returns don't give a good idea of your salon's actual earnings today, you might also need to provide credit card sales records to show it has a positive cash flow.
Your personal credit score. Some lenders may look at your salon's business credit score, but it's far more common for lenders to consider the personal credit score of the owner. This can play a huge factor in whether or no you're approved and is even more important if your business is young.
A business plan. Banks and credit unions love to see a business plan, but some online lenders will ask for one as well. It's a good idea to have one in any case — it can help keep your business on target. Pay particular attention to the financial projections, since your lender will partly rely on those when determining whether or not your salon can afford the loan.
What challenges might I face getting a loan as a salon or spa owner?
Since hair, nail and beauty salons can rely on a combination of credit card and cash sales, you might have a little more trouble presenting your business's finances than other types of companies. One solution to this is to use accounting software to easily keep track of your revenue. Some online lenders might even ask to access your business's accounting software instead of looking at bank statements.
Newer salon owners can have trouble qualifying for financing, especially if they're less than a year old. If your salon really needs that loan, focusing your energy on your business plan might be your best bet. Not only can your financial projections help your lender get an idea of where you might be in a year, but it's also where you get to make a case for your salon. If you have a new salon but established personal credit, you could consider a personal loan for business use.
Have poor personal credit? Unfortunately, you might have trouble qualifying for a competitive rate. You might want to look into other options like crowdfunding, grants or equity investments from venture capitalists or angel investors instead. Startups can also benefit from these options.
7 ways to help your salon succeed in 2020
We gathered seven tips from Simply Organic, the largest distributor of professional organic salon products in the world, on growing a beauty business.
Have your own products. Be it nail polish, lotion or haircare products, customers buy more from their salon that you might think. A simple (okay, maybe not so simple) way to increase your profits is to make your own.
Go natural, go organic. We mentioned earlier that natural products are good for your employees. But customers are also increasingly worried about beauty products doing more damage to their bodies than good. If your salon doesn't stock these already, you might want to at least have it as an option for your eco-minded customers.
Market to your niche. Instead of trying to appeal to everyone, know who your customer is and go after them. You might have more success developing a loyal following that way.
Use Instagram. Instagram is one of the easiest ways to get the word out about your salon without forking over too much cash. It gives you the opportunity to show off new looks and can expose you to a client base you might not have otherwise reached.
Invest in education. With so many online tutorials, setting yourself apart as an expert can require some extra training for your staff. Stay on top of the latest trends by signing them up for classes.
Don't ignore men. Men have become increasingly interested in self-care and experts predict that 2018 will see a spike in male-centric grooming products. Stay on top of this by paying attention to trends for all genders rather than focusing on women alone.
Upgrade your technology. Making it easier for customers to book an appointment and pay through apps like Apple Pay or even Venmo can make all the difference if you're trying to attract a younger clientele. Bonus points if there's an option for customers to leave cashless tips.
Bottom line
Keeping up with the trends is your business as a beauty or nail salon owner. When that calls for funds you don't have upfront, a business loan can help you get what your salon needs to grow.
From lines of credit and merchant cash advances to equipment and commercial real estate financing, there are several types of business loans out there to meet your salon's specific situation. To learn more about what option is right for you, you might want to check out our comprehensive guide to business loans.
Frequently asked questions