Finder is committed to editorial independence. While we receive compensation when you click links to partners, they do not influence our opinions or reviews. Learn how we make money.
Business loan marketplaces like Lendio
The top alternative marketplaces to Lendio for business loans.
A marketplace like Lendio can help your business find a competitive loan when you just don't have the time or resources to do it all on your own. Filling out Lendio's quick online application can potentially get you offers from its network of over 300 lenders.
But Lendio charges an origination fee on any loan you get — and you won't know exactly how much that is until you've finalized the loan offer. We compare business loan marketplaces to consider if you're on the fence about Lendio.
Pros
Over 75 lenders in its network
Offers in as little as 24 hours
12 types of financing
Financing from $500 to $5,000,000
Good credit not required
Available in all 50 states
Cons
Shares your contact info with its partners
You're not guaranteed an offer
Loans for lower credit borrowers can be pricy
Origination fees on any loan
Alternative sites like Lendio
---
---

1. LendingTree
Opening its virtual doors in 1998, LendingTree is one of the oldest, most recognized online marketplaces out there. It's more established than Lendio. It's funded over $4 billion in loans that go beyond just business financing. Aside from its years of experience, what sets LendingTree apart is its extensive educational resources, including a free credit score check.
Unlike Lendio, LendingTree doesn't charge you anything for using its service. How much you can borrow and the rates you can expect vary widely, depending on the lender. And while LendingTree's lenders also have varying eligibility requirements, most require you to have good credit, meet the minimum years in business and depend on your businesses annual revenue.
LendingTree works with fewer business lenders than Lendio does. It also doesn't offer as many loan types as Lendio, so you might not be able to find what you need through this marketplace — especially if you run a startup. However, LendingTree might find you a lender faster: It claims you can get up to four offers within minutes on its site.

Pros
Get up to four offers in minutes
Educational resources for borrowers
Free credit score check
Available in all 50 states
Cons
Not guaranteed to get an offer
Might require good credit and minimum age or revenue requirements
Site doesn't state specifics for loan amounts, terms or rates you may qualify for
---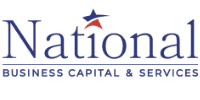 2. National Business Capital
Slightly more established businesses owners and startups with good credit might want to take a closer look at National Business Capital. If your business is at least six months old and makes $180,000 a year, this provider might be able to connect you with a lender. Don't meet that criteria? As long as you have a credit score of 680 or higher, your business might be able to qualify for startup financing in the form of a credit card with a 0% introductory rate.
Like Lendio, National Business Capital offers more than different types of financing, has over 75 lenders in its marketplace and has a similarly quick turnaround time of 24 hours to get you potential offers. It claims to link 90% of its applicants with potential funding offers. National Business Capital also makes the cost of your loan easier to understand by expressing it as cents on the dollar, rather than in APR form. And unlike some marketplaces, this lender doesn't have restrictions on which industry can qualify for a loan.
The loans can be expensive, however, with costs as high as 30 cents on the dollar. They come in a narrower range than Lendio, starting at $10,000 and stopping at $5,000,000.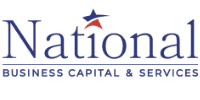 Pros
Over 75 lenders in its network
Claims a high connection rate of 90%
Startup financing available
Available in all 50 states
Cons
Potentially expensive with short loan terms
No loans under $10,000
Partners get your contact information
---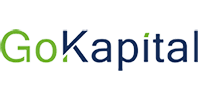 3. GoKapital
Businesses from high-risk industries might have better luck finding funding through GoKapital than through Lendio. GoKapital's network offers 11 types of financing and is willing to work with businesses in several industries other lenders aren't willing to touch, including cannabis, healthcare and construction.
On top of working with high-risk industries, GoKapital is willing to work with businesses two months younger than Lendio's requirement. It also doesn't have any personal credit requirements for business owners. And while Lendio can take a day to connect you with lenders, most GoKapital applicants get connected in as little as a few minutes — potentially getting funds in as little as one day.
This connection service might not be such a great choice for businesses with low monthly revenue and an uneven cash flow. While your business doesn't need to be around very long, you must make at least $10,000 a month and have less than seven days with a negative balance in your business's bank account per month to qualify with one of GoKaptial's lenders. If you're looking for small-dollar financing, you'll have to go with Lendio or another marketplace.
---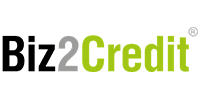 4. Biz2Credit
Biz2Credit is one of the top-rated online marketplaces out there, earning a 9.7 out of 10 customer satisfaction rating on Trustpilot. Its specialty is customer service, which could be particularly helpful to inexperienced business owners. Rates start lower than Lendio, with APRs ranging from 4% to 36%. It also takes much less time to get connected to a lender, giving borrowers results in a matter of seconds. And Biz2Credit only works with lenders it's prescreened for customer satisfaction.
It offers a few more types of financing than Lendio, including disaster and franchise loans specifically. Loans amounts also run a bit higher than Lendio, starting at and going as high as $100,000.
Much like Lendio, you'll be required to pay an origination or closing fee for any financing you receive through a Biz2Credit partner lender. The fee varies based on the size of the loan, type of financing and other factors.
---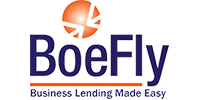 5. Boefly
Business owners who are dead-set on getting a bank loan might want to check out Boefly instead of Lendio. While this connection service might set your business back nearly $1,500 with fees, connecting is only part of what it does. Boefly's team works with businesses to make sure that your application is optimized for approval at a bank.
Customer service is stronger than what you'd find with a free online marketplace, which typically only offers general advice. It can seriously save your business time and potentially money by helping it qualify for a more competitive rate — especially if you're applying for a large loan. Startups and franchises are welcome.
Like Lendio, there's no getting around the cost of using this service. The most basic package sets your business back $699 and full-service costs $1,499 per loan. It offers seven types of financing, with loans starting at $100,000. This means you won't be able to finance small projects through this provider. And since it works with banks, the time it takes to get your funds could potentially be much longer.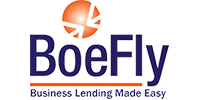 Pros
Personalized service that optimizes your loan application
Connects businesses with bank loans
Startups and franchises OK
Available in all 50 states
Cons
Expensive, with packages ranging from $699 to $1,499
Loans start at $100,000
Longer turnaround time to get funds
Difficult to qualify if you have a low credit score
---
Compare more business loan providers
See how other top providers compare to different lenders by checking out A-to-Z directory.