Bank of America Balance Assist loan review
Current BofA customers can borrow up to $500 for a $5 flat fee starting in 2021.
Best for Bank of America clients looking for loan under $500.
Pick something else if you don't have a Bank of America checking account.
Details
| | |
| --- | --- |
| Product Name | Bank of America Balance Assist loan |
| Min. Amount | $100 |
| Max. Amount | $500 |
| Loan Term | 90 days |
| Loan Security | Unsecured |
| Turnaround Time | Same day |
| Requirements | Have a Bank of America checking account for at least one year with regular monthly deposits |
0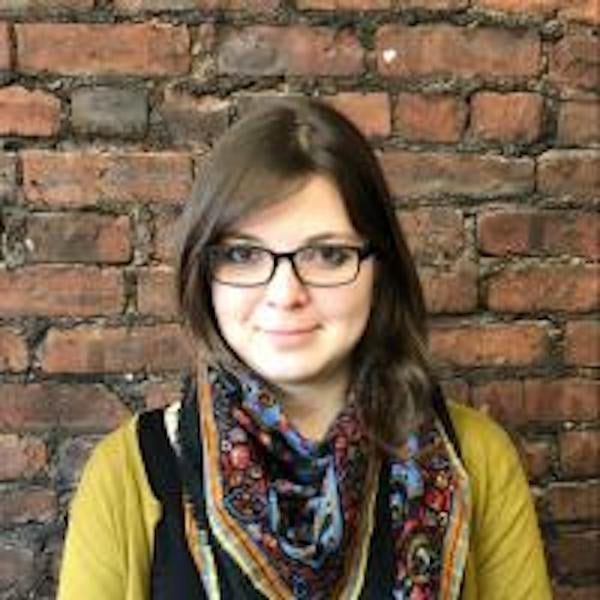 Review by
anna.serio@finder.com
---
Anna Serio is a trusted lending expert and certified Commercial Loan Officer who's published more than 1,000 articles on Finder to help Americans strengthen their financial literacy. A former editor of a newspaper in Beirut, Anna writes about personal, student, business and car loans. Today, digital publications like Business Insider, CNBC and the Simple Dollar feature her professional commentary, and she earned an Expert Contributor in Finance badge from review site Best Company in 2020.
Expert review
Balance Assist from Bank of America (BofA) is an alternative to payday loans for current customers. Payday loan APRs can top 900% in some cases, but Balance Assist it never goes higher than 29.76%. In many cases, it's competitive even compared to other low-cost payday loan alternatives.
But you can't get this loan unless you've already had a BofA checking account for at least a year. And you must also have a positive balance in all of your BofA checking accounts to qualify. Look into other options if you don't meet these criteria. Plus, the loan is only being rolled out to select states in 2021 — it won't be available nationwide until 2022.
First, am I eligible?
To qualify for a Balance Assist loan from BofA, you must meet the following criteria:
Have a BofA checking account open for at least one year
Regular monthly deposits into checking account
Positive balance on all BofA checking accounts
No open Balance Assist loan
No open Balance Assist loans in the past 30 days
However, having a BofA SafeBalance account won't help you qualify for this loan — it isn't included under the eligible accounts.
What states is the Balance Assist loan available in?
Balance Assist loans will be available in all 50 states, as long as you have a checking account. While this bank doesn't have locations in every state, the application is available online and you don't have to visit a branch.
Select states will see the Balance Assist loans in 2021, according to BofA, with the program going nationwide by 2022.
What makes the Balance Assist loan unique?
The Balance Assist loan costs a fraction of what you'd pay for a loan of that size in most states. The $5 flat fee and three months to pay it off make for an APR that tops out at 29.76%, which is an extremely low maximum for a short-term loan.
Balance Assist pros and cons
Pros
Flat $5 fee on all loans
APR from 5.99% to 29.76%
Same-day funding
90-day term
Cons
Only available to Bank of America customers
Must have a checking account for at least a year
Requires positive balance on all checking accounts
Turns off overdraft protection on the account you apply with
Compare more short-term loans
How do I apply?
Applications will be available online or through BofA's mobile app in January 2021 for account holders in select states. With similar products, you often have to log in to your account and answer a couple of basic questions about the loan amount you're requesting to apply.
What documents do I need to apply?
Bank of America doesn't disclose any document requirements. And it's possible you don't need to submit any, since eligible applicants must have an active account with the bank for at least a year.
How do repayments work?
Every borrower repays the Balance Assist loan in three monthly installments. You should be able to find information about when and how to make repayments in your loan documents.
There's no late fee for missed or bounced payments. However, BofA will turn off any overdraft abilities on the account where you receive the funds. Watch out for NSF fees if you have any other bills on autopay that are linked to that account.
Learn where to find even more low-cost alternatives and compare our picks for the best short-term loans.