Finder is committed to editorial independence. While we receive compensation when you click links to partners, they do not influence our opinions or reviews. Learn how we make money.
Compare Barclays Bank products: Savings and CDs
Savings products are limited, but come with high interest rates and no maintenance fees.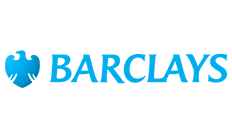 Barclays Bank offers corporate and personal banking solutions with a range of available products, including bank accounts, personal loans and credit cards. If you're in the market for a high-yield savings account or CD, Barclays could be a fitting option.
What banking products does Barclays bank offer?
Barclays' range of bank accounts consists of personal savings accounts and CDs. It also offers personal credit cards and loans. You won't find any business bank accounts at Barclays, but it does have business credit cards.
Personal banking
Barclays Online Savings. This high-yield online account offers a high 0.5% APY with no maintenance fees and no minimum deposit required.
Barclays Online CDs. Terms range from three to 60 months with APYs of up to 0.3%.
Other products
Personal credit cards. Barclays offers a number of personal credit cards, including Miles & More® World Elite Mastercard® and Choice Privileges® Visa Signature® Card.
Business credit cards. If you need a credit card for your business, Barclays offers the AAdvantage® Aviator® Business Mastercard®, JetBlue Business Card and Hawaiian Airlines® Business Mastercard®.
Personal loans. Barclays personal loans offer funds of up to $35,000, with maximum loan terms of up to five years with an APR range of 4.99% to 20.99%.
Compare Barclays bank products
How does Barclays compare to other banks?
While big names like Wells Fargo, JP Morgan and Bank of America top out the list of the top 50 bank holding companies by deposits in the US, Barclays doesn't make the cut.
In the UK, however, it's a different story. While its offerings in the US are limited, Barclays is one of the largest financial institutions in the UK. In 2017, it reported over £66 billion in total equity and over £1 trillion in total assets.
Savings accounts
Pros
No fees. Open an online savings account with Barclays and watch your savings grow with no associated maintenance fees.
Competitive APY. Get a competitive 0.5% APY with the Barclays savings account.
No minimum or maximum deposit requirements. You can keep as little or as much money in your savings account as you'd like.
Cons
One account option. Barclays only offers an Online Savings account.
Five-day hold on deposits. All deposits are held for five business days before being credited to the account. But you'll still earn interest for these days.
Excessive transaction fee. You'll pay $5 each time you make more than six outgoing transactions a month.
CDs
Pros
Strong rates for long-term CDs. You'll earn 2% to 0.3% APY when you open a CD with a term of 12 months or more.
No hidden fees. You won't pay anything to open or maintain this account and early withdrawal fees are clearly outlined in the account agreement.
Flexible terms. Barclays CD terms range from three months to five years, so you're bound to find a term that's right for you.
Cons
Early closure penalty. If you withdraw funds from your Barclays CD before the term is up, you'll be hit with an early termination fee.
Low APYs for short-term CDs. You only earn 0.1% for a three-month CD, 0.65% for a six-month CD and 0.1% for a nine-month CD.
Overall banking
Pros
Mobile check deposit. Deposit a check with your phone, tablet or personal computer by using the mobile check deposit feature of your online Barclays account.
Rewards programs. Barclays Mastercards and Visas come with cash back, reward point and travel point programs.
24/7 customer service. Even though Barclays is an online bank, you can reach customer service at any time.
Cons
No ATM or debit cards. Barclays' online banking products don't come with debit cards or access to ATMs.
No cash deposits. This bank operates entirely online, so you can't deposit cash or visit a local branch for in-person support.
Limited product selection. Barclays only offers one savings account and one type of CD. If you're in the market for a checking account or want to keep all your accounts at the same bank, you'll want to look elsewhere.
Barclays Bank ratings, reviews and complaints
Barclays Bank is insured by the FDIC and receives an Outstanding CRA rating. It's also an accredited business with the Better Business Bureau, which gave it an A+ rating.Barclays doesn't fare as favorably on Trustpilot, with an overall TrustScore of 3.5 out of 10. Most customers complain of long wait times to speak with customer service, and several mention miscommunications that resulted in missed credit card payments.
On the Consumer Complaint Database, a whopping 3,515 complaints are about Barclays credit cards, while only 172 mention its personal savings products.
Bottom line
Like any other financial provider, an account with Barclays Bank has its fair share of perks and drawbacks. You'll get mobile banking, no fees and high interest rates, but be prepared for limited transactions and no debit card or ATM access.
Common questions about banking at Barclays
More guides on Finder