Compare the best auto and renters insurance bundles
Snag over 15% in savings by choosing one of these insurers with top-notch coverage and benefits.
Wrapping your car and renters insurance in one convenient package could save you a tidy couple hundred dollars. But you might look for insurance companies that blend savings with service and other perks.
When analyzing our best picks, we started with top insurance companies in the market that offer the highest bundling discounts. We then factored in our Finder ratings, which are based on thousands of hours of comparing each company's policies, coverage, customer service and other factors.
Next, we balanced those features with business and customer service ratings from the Better Business Bureau, Trustpilot and the National Association of Insurance Commissioners. Our top pick offers the most balanced blend of these features, while the other companies on this list stood out in specific areas. The result is a list of solid companies that take into account coverage, exceptional features and customer service.
How much can I save with renters and auto bundles?
A few insurance companies discount your premium up to 30% for bundling your car and renters insurance. However, most insurers typically offer 10% to 20% off. See if you qualify for multiple bundling and other discounts to help you compare insurance companies.
What are the best auto and renters insurance bundles?
Best free perks
This company offers robust renters insurance with freebies like earthquake and flooding protection that would normally require a separate policy. Plus, factor in USAA's free coverage for replacement locks and losses to personal items while moving. With all this free coverage, you may not find a better value elsewhere.
| | |
| --- | --- |
| Telematics | SafePilot |
| Gap insurance | No |
Get quotes
on USAA's secure site
Best bundling discount
If you're looking for the steepest savings possible, American Family is worth a quote with its multipolicy discount of up to 29%. You can also stack a myriad of other discounts on your car insurance, helping you get the most bang for your buck.
Best coverage
Wide coverage, extra benefits and highly rated service make this company a top choice for bundling car and renters policies. Car insurance policies feature no-deductible glass coverage, free lock replacements and a lifetime repair warranty, while renters insurance policies include an extended coverage package with high liability limits.
Best overall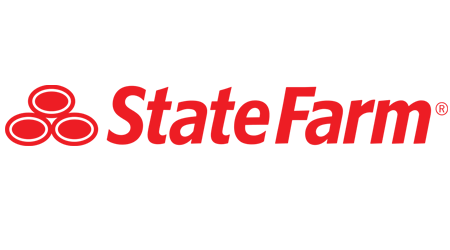 State Farm offers one of the highest discounts for bundling, and you can combine nearly any type of insurance including car, home, condo, renters or life insurance. Those features combined with fair rates and personalized customer service make this company a top option.
| | |
| --- | --- |
| Telematics | Drive Safe and Save |
| Gap insurance | No |
Read review
Compare more companies with auto and renters insurance bundles
Many brand names bundle insurance for your car, rental home and other types of insurance, including:
Allstate
American Family
Farmers
Geico
Liberty Mutual
Nationwide
Travelers
How to sign up for a policy
Applying for a bundled car and renters policy is a fairly straightforward process:
Begin a quote online or over the phone, selecting bundled coverage when prompted.
Enter your personal details and information about your car and apartment or condo.
Fill in information about anyone living with you and your driving record.
Check the coverage offered and adjust the limits or coverage.
Enter your payment information and preferred start date.
Sign on the dotted line and wait for confirmation of coverage.
What info do I need to apply?
You won't need much extra information to apply for both policies at the same time. Have these details on standby:
Rental home or apartment address
Your name, email and phone number
Details about additional roommates
Estimated value of your personal belongings
Your car's make and model or VIN
Driving record for all drivers on the policy
Annual mileage
Type of coverage, limits and deductibles
Payment information
What to watch out for
Finding the steepest bundling discount shouldn't end your search for the best company. Consider a few pitfalls to look for when getting quotes:
Not comparing quotes for separate policies. Bundling two policies with one company can still cost more than buying separate policies from different companies in some cases. You might compare the best deal on bundled policies versus separate ones before choosing.
Varying deductibles. What renters insurers consider a standard deductible can vary among companies. So check that the same deductible is selected across all your quotes, so you're comparing apples-to-apples.
Compromising on customer service. Weigh in the customer service ratings from each company you're looking at. In your final decision, consider choosing a company with a balanced approach to service and coverage.
Watch your landlord's requirements. Check that you're looking at policies with coverage and limits matching your landlord's required coverage. These requirements should be listed in your rental agreement.
Can I bundle policies with more than one insurer?
You can still get a bundling discounts if you pick an insurance company that offers one or both policies through partner companies. For example, Geico allows customers to get quotes for Geico car insurance and its partner Assurant's renters policy simultaneously online.
What if I want to cancel one of the policies on my bundle?
You can cancel each individual policy if you no longer need one by calling customer service, or rarely by canceling online. But check whether your company charges an early cancellation fee before doing so.
Bottom line
The best option for you when bundling car and renters policies will pack value, extra benefits and high-quality customer service, all working together to cover your property. You can consider other car insurance companies or renters insurance for a well-rounded look at the industry.