Half of Bill Miller's portfolio is invested in Bitcoin and crypto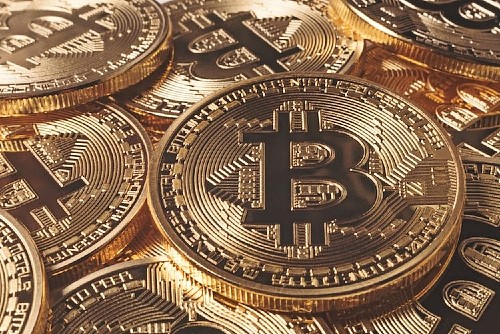 Bill Miller is a legendary investor, famous for outperforming the S&P 500 for 15 consecutive years. He recently revealed that 50% of his personal net wealth is invested in Bitcoin and other cryptocurrencies. So does this mean investors need to sit up and pay attention?
Crypto is unregulated in the UK; there's no consumer protection; value can rise or fall; tax on profits may apply*.
2021 was a record year for the cryptocurrency market, which briefly surpassed $3 trillion (£2.2 trillion) in value in November. The growth of Bitcoin and other digital assets, as well as Blockchain-based applications such as DeFi, captured the interest of both retail and institutional investors and pushed cryptocurrency into the mainstream.
But the crypto market still remains very volatile. For every new high, there can easily be a big drop – as seen in the recent Bitcoin slump. So why, when the general view has been to allocate no more than 1-2% of your portfolio to digital assets, has investing titan Bill Miller committed half of his personal portfolio to cryptocurrencies?
Why commit to crypto?
In an interview with WealthTrack, a popular US TV show about investing, on Friday January 7, 2022, Miller stated that he has moved from being a "Bitcoin observer" to a "Bitcoin bull". Having first invested in the digital currency in 2014, it wasn't until 2021 that he committed to adding various Bitcoin-related investments to his portfolio.
The main reason for his interest in cryptocurrencies? Insurance. Miller suggested that as Bitcoin can't be touched by governments, it provides insurance against financial catastrophe – the theory being that when there are shocks to the financial world, crypto is a more profitable "safe haven" than the previous favourite – gold.
However, crypto's growing popularity is also a factor. Miller commented "My reasoning was there are a lot more people using it now. There's a lot more money going into it in the venture capital world. There are a lot of people who are sceptics, who are, now at least, trying it out."
That and the fact that Bitcoin is the only economic entity where supply is not affected by demand. Miller's thinking is that as long as investors believe demand for Bitcoin will grow faster than 1.5% over the next few years (the accretion that Bitcoin has currently), then it makes sense to hold some. But he did concede that cryptocurrencies are "very dangerous" for short-term investors.
Is Miller on the right track?
Bitcoin and cryptocurrencies are still very much in their infancy and are constantly evolving. There is an argument to be made that they still need to grow into their potential.
The short-term future of the market is already presenting challenges. Increased regulation and the institutional adoption of crypto payments is likely to heavily influence the market over the coming years. Concerns about its environmental footprint and its popularity with online crime also remain.
Due to its volatility, it is a dangerous choice for short-term investors. There is a concern that due to its growing popularity and accessibility, novice investors with little knowledge of the market could find themselves in trouble due to value fluctuations and no regulatory framework or consumer protection.
For a seasoned investor like Miller, it may make sense to jump aboard the cryptocurrency train. But for the average investor, it's important to remember that cryptocurrencies are complex and carry significant risks. Performance is unpredictable and there is no guarantee of returns. So as much as it's interesting to hear what a legendary investor makes of the world of digital assets, investors still need to make their own decisions about the risk.
*Cryptocurrencies aren't regulated in the UK and there's no protection from the Financial Ombudsman or the Financial Services Compensation Scheme. Your capital is at risk. Capital gains tax on profits may apply.
Cryptocurrencies are speculative and investing in them involves significant risks - they're highly volatile, vulnerable to hacking and sensitive to secondary activity. The value of investments can fall as well as rise and you may get back less than you invested. Past performance is no guarantee of future results. This content shouldn't be interpreted as a recommendation to invest. Before you invest, you should get advice and decide whether the potential return outweighs the risks. Finder, or the author, may have holdings in the cryptocurrencies discussed.