FFP2 vs FFP3 face masks
FFP3 respirator masks offer a greater level of protection than their FFP2 counterparts. Both are EU standards for respirators as set out in EN149:2001.
As face masks become more and more prevalent it's smart to consider how much protection different types of mask can offer.
FFP2 and FFP3 masks (the "FFP" bit stands for "filtering facepiece") can be made by different manufacturers, but in order to carry these certifications, they must perform to specific minimum standards under testing as set out in the catchily-named "EN149:2001" document.
This is an EU standard which has fairly similar counterparts in other regions. As such, the FFP3 standard is often considered broadly equivalent to the US N99 standard and the Chinese KN99 standard. Similarly, the FFP2 standard is often considered broadly equivalent to the US N95 standard and the Chinese KN95 standard.
FFP2 and FFP3 respirators compared
FFP2
FFP3
Example
Conforms to
EUROPE: EN 149:2001+A1:2009
EUROPE: EN 149:2001+A1:2009
Minimum filter efficiency requirement
94%
99%
Filter efficiency tested using
Sodium chloride and paraffin oil
Sodium chloride and paraffin oil
Filter efficiency test flow rate
95l/min
95l/min
Filter efficiency test particle diameter
0.3 microns (approx.)
0.3 microns (approx.)
Maximum total inward leakage requirement
8%
2%
Maximum permitted inhalation resistance
0.7mbar at 30l/min
2.4mbar at 95l/min
1.0mbar at 30l/min
3.0mbar at 95l/min
Maximum permitted exhalation resistance
3.0mbar at 160l/min
3.0mbar at 160l/min
Sources: Smart Air, 3M, Health and Safety Executive
The verdict
Through tougher testing requirements for factors such as filtering efficiency, FFP3 masks offer a greater degree of protection than FFP2 masks – and that's with minimal impact on breathability. The higher the FFP rating, the more protection the mask affords the wearer.
Consider the fit of any mask before you buy. FFP2 masks may have simple, thin, behind-the-ear loops while a good FFP3 mask should have a thicker, adjustable pair of head bands, offering a better seal.
The NHS has specified FFP3 masks for its staff as part of their personal protective equipment (PPE). The World Health Organization has advised that healthcare workers "should use a particulate respirator at least as protective as a US National Institute for Occupational Safety and Health (NIOSH)-certified N95, European Union (EU) standard FFP2, or equivalent".
Related news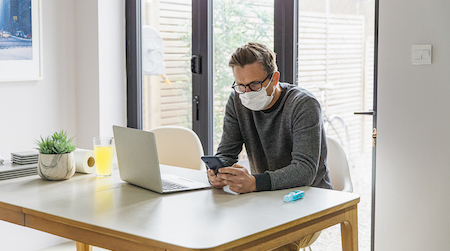 Face mask news and where to buy during COVID-19. Find in-stock sellers, how to make them, wear them and more.
Read more…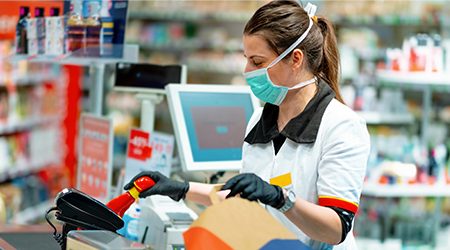 These retailers offer N95, FFP3 and disposable surgical face masks and coverings in bulk. See your options and get fast shipping on in-stock orders.
Read more…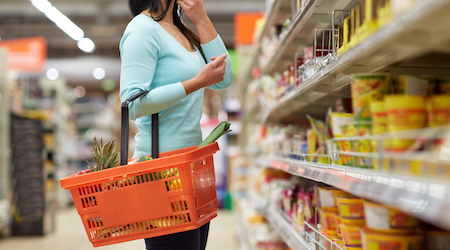 60% of shoppers stockpiled goods ranging from toilet roll to pasta as the UK headed towards coronavirus isolation, new research has found.
Read more…