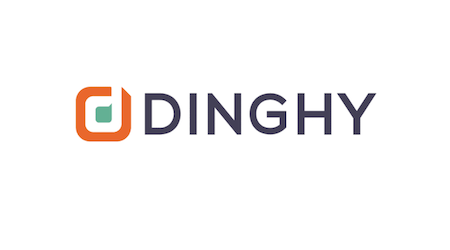 Dinghy business insurance review
Discover the key elements of Dinghy business insurance and the pros and cons of taking out cover.
Dinghy specialises in business insurance for freelancers and self-employed workers. Work patterns for these workers can be a bit unpredictable, so Dinghy's cover is more flexible than what you'll find from some providers.
What is Dinghy business insurance?
Founded in 2017, Dinghy's main unique selling point is that it allows its customers to turn their insurance off and on (or up and down) with ease, only charging them for insurance when they need it.
You get a daily quote for your cover and pay for what you've used at the end of the month.
Applying for Dinghy insurance only takes minutes, and you can manage your policy all within the Dinghy smartphone app.
Dinghy has partnered with Allianz, one of the world's largest general insurers, to offer cover for freelancers.
What types of cover are on offer?
Professional indemnity insurance. This is offered as standard with all policies. It covers the cost of being sued for professional mistakes that cause damage to a third party.
Public liability insurance. This optional add-on covers the cost of being sued for doing physical damage or harm to a third party or their belongings – it's tailored to cover claims by members of the public.
Business contents insurance. This optional add-on covers the cost of replacing your business equipment if it is damaged or broken.
You can choose policies that cover professional indemnity only, professional indemnity and public liability, or all three of these scenarios.
All of Dinghy's policies include a feature called "Freelance Assist", which offers professional assistance for tax, legal advice, mental health support and chasing debts.
How much does business cover from Dinghy cost?
Dinghy is one of the only business insurance providers to charge you by the day and allow you to turn your insurance off when you're not working.
The daily cost will be determined by what level of cover you choose, what your job is, how much equipment you want to insure, the number of employees and clients you have plus many other factors.
Claims process
You can make a claim by signing in to the Dinghy website and clicking on the "Claims" tab. You'll be presented with a list of five options for what type of claim you want to make:
Someone else's equipment.
Someone (not yourself) has been injured.
A complaint about your work.
A cyberattack or suspected data breach.
Something else.
Dinghy's claims team works 24/7 to help customers with claims for damaged business equipment or cyberattacks.
It works between the hours of 0900 and 1700 on handling professional indemnity or public liability claims.
How to contact Dinghy
You can manage your Dinghy account through its smartphone app.
You can also contact the insurer by calling 0116 380 5654 or emailing hello@getdinghy.com.
Customer reviews
In February 2021, Dinghy had attracted 147 reviews on customer review platform Trustpilot, achieving an average rating of 4.8 out of 5 stars.
Pros and cons of Dinghy insurance
Pros
Dinghy lets you turn your insurance off and on, so you only pay for cover when you actually need it
Three levels of cover, giving you the protection suitable for your business
Manage your policy quickly and easily using the Dinghy app
All cover comes with Freelancer Assist
Highly rated by its customers on Trustpilot
Cons
Dinghy is available for freelancers and self-employed workers only
Dinghy doesn't cover buildings insurance for offices
Extra admin
Our verdict
This revolutionary approach to business insurance could save freelancers a lot of money if they're willing to spend time tweaking their insurance in the Dinghy app.
Get started by visiting Dinghy's website and sign up for a policy. If you have read this review and decided that Dinghy business insurance is not for you, you can also compare other business insurance policies on the market.
Frequently asked questions