How to buy the best coconut oil for every purpose
The perfect oil for your skin, your hair or in your kitchen
Beloved for its rich vitamin and fatty-acid content that contributes to a range of purported health benefits, coconut oil has been a health, beauty and wellness trend for quite some time now. In fact, it's so multifunctional that you can use it to moisturise your skin and hair or when cooking in the kitchen. But the best pick for you will depend on what you'll be using it for.
Everything you need to know about coconut oil
Best coconut oil for hair
Coconut is an excellent ingredient to help moisturise and condition your hair and can also be used as a deep treatment for added shine or to tame flyaways.
It is an oil, so how much you need and what effect it will have on your locks will be best determined by what kind of hair you have. Coconut oil is quite absorbent, but it might still weigh down finer hair or be too oily for naturally oily hair. Those with dry, curly or kinky hair will be better able to use coconut oil as a leave-in treatment.
How to make a deep hair treatment with coconut oil
Warm the coconut oil on low heat.
Apply to damp or dry hair.
Massage it into your scalp, the length of your hair and the ends.
Put on a shower cap and leave it on for at least 30 minutes.
Wash it out thoroughly. Depending on your hair type, you might need to use shampoo for this step. If you have dry or very curly hair, plain warm water might do the trick.
Back to top
Best coconut oil for skin
One of the most popular uses for coconut oil is in cosmetics. It's adored for its light texture and absorbent quality. Coconut oil can be used alone on your skin as a makeup remover, as well as a shaving lubricant, after-sun lotion, moisturiser and more. Virgin coconut oil is the favoured type of oil for direct use on the skin, especially on the face, because it is unbleached.
If you are looking for natural ingredients to use on your face, extra virgin coconut oil is probably the best way to go. If you would like to get the most active and nutritive coconut oil, look for coconut oil that has been cold pressed.
Back to top
Best coconut oil for cooking
Most dietitians and cooks would agree that for the highest quality cooking oil, virgin coconut is the healthiest choice. However, refined coconut oils can also be used in the kitchen.
There is some controversy as to whether or not cooking with coconut oil is healthy. Some health experts say that it's a much healthier alternative to peanut oils and canola oils. But others say that the high saturated fat content of coconut oil makes cooking with it unhealthy.
At the end of the day, there are a lot of cases for and against cooking with coconut oil. It is important to remember that, like with any oil, moderation is key. Before you decide to make the switch, speak with a doctor or nutritionist.
Back to top
Why is coconut oil so good for your skin?
Coconut oil is filled with fatty acids and good saturated fats, making it an excellent moisturiser. It's also rich in vitamin E and proteins. Due to its low molecular weight, coconut oil has the ability to penetrate the skin and hair more deeply than average moisturisers. It also has strong antibacterial properties. These factors are what makes coconut oil so uniquely beneficial for skin.
Saturated fats. The presence of these help coconut oil seal moisture inside the skin. These saturated fats are mostly medium chain fatty acids like triglycerides and give the skin a smooth and glowing appearance.
Proteins. The proteins in coconut oil may aid in tissue repair and cell health. Using coconut on the skin gives scars, cuts and other blemishes the boost they need to heal faster and helps the skin repair itself more efficiently.
Antioxidants. Vitamin E has antioxidant properties and coconut oil is full of it. Oxidative damage occurs when free radicals attack and damage our cells. If the cell is badly damaged, it dies and you notice signs of ageing. Vitamin E combats free radicals, protecting cells and helping your skin look and feel healthy and youthful.
Antibacterials. Coconut oil also has antibacterial properties because three of its key fatty acids – capric, caprylic and lauric acids. These act as disinfectants to help keep your skin protected from infection.
What are the best beauty uses for coconut oil?
Body moisturiser
Coconut oil makes an amazing body moisturiser because its high fatty acid content helps to prevent water loss in your skin. The result is soft, glowing skin. Try using coconut oil as a body moisturiser just after a shower.
Hair mask
Coconut oil penetrates your hair more deeply than other oils, allowing the fatty acids to nourish and repair on a deeper level. Try massaging coconut oil through your hair and then covering it with a saran wrap. The heat from your head will keep the oil in liquid form. Leave it in as long as you like and then wash it out in the shower.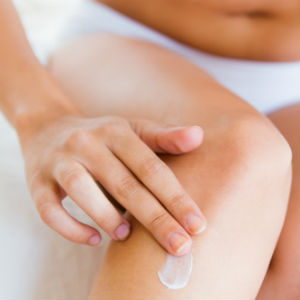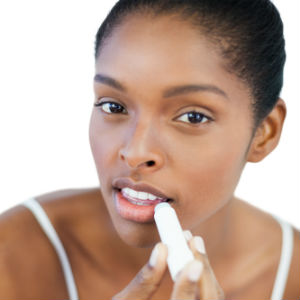 Makeup remover
Using oil to remove your makeup is much more effective than using harsh soaps or cleansers. Just put a dollop of coconut oil on a cotton pad and wipe over your face. Make sure you wash your face thoroughly with water afterward.
Coconut oil can be a bit too rich to leave on certain skin types for a lengthy period of time. If you're looking for an oil you can leave on your face, try rosehip oil. Rosehip is great for fighting congested skin and blemishes.
Lip balm
Coconut oil is a lifesaver if you have chapped lips. The vitamin E and fatty acids in coconut oil will have dry, flaky lips back to their plump, soft selves in no time.
Cuticle softener
When your cuticles grow too far down your nail, they can split and peel – ouch! Try rubbing coconut oil on your cuticles to soften them before pushing them back.
Hair serum
Frizzy hair? No worries. Try rubbing a very small amount of coconut oil through the lengths of your hair to tame frizz.
Shaving cream
Rub coconut oil on your legs before you shave. Unlike soap, coconut oil doesn't wash away as soon as your leg gets a little wet – it stays put until you wash it off. Also, the antibacterial properties in coconut oil make it ideal for shaving as it protects any nicks and cuts from infection.
What's the difference between refined and virgin coconut oil?
There are two main production methods used to create coconut oil, which result in either refined or virgin oil.
Refined coconut oil
Refined coconut oil is generally considered to be of lesser quality than virgin coconut oil, though it is the most common type and is invariably the most economical choice. It has gone through a refining process, usually at very high temperatures and sometimes with the assistance of different chemicals to help extract the highest quantity of oil from the coconut.
Refined coconut oil is made from the dried white "meat" of the coconut, called copra. To extract the oil, the copra is pressed, heated and blended. Then the oil is extracted and processed. Some brands actually take the coconut smell and flavour out of the oil to make it more of a general purpose vegetable oil.
For this reason, refined coconut oil is sometimes called and labeled "RBD oil", which is an acronym for refined, bleached and deodorised.
If you prefer to buy products that have been through as little processing as possible, you will probably prefer virgin coconut oil.
Virgin coconut oil
First things first: unrefined coconut oil and virgin coconut oil are the same product.
And despite different labelling, there is also no measurable difference between "virgin" coconut oil and "extra virgin" coconut oil. The extraction process that olive oil goes through that differentiates between virgin and extra virgin does not apply to coconut oil.
Virgin coconut oil can also be extracted by a method called "cold pressing" which keeps more of the original nutritional compounds intact. Cold pressing isn't really that cold and the coconut is still heated to extract the oil, but at much lower temperatures than traditional extraction methods.
Virgin coconut oil is extracted from the fresh milk and fresh raw meat of the coconut soon after it's picked. The process of selecting ripe coconuts and the timely oil production means that virgin coconut oil tends to be of a higher quality and more expensive than refined coconut oil.
What's the difference between coconut oil, milk, cream and water?
Coconut oil is the oil extracted from the white flesh of a coconut, which is dried and pressed to extract the oil.
Coconut water is simply the water found inside a ripe coconut.
Coconut milk is made by soaking the white flesh of a coconut in hot water. This produces a viscous white liquid called coconut cream – which can be skimmed off the top – and a more watery substance, which is the coconut milk.
All four of these products are used in cooking, but it is really only coconut oil that's used for skin, hair and other beauty purposes.
Bottom line
There are lots of different uses for coconut oil – whether you want to spice up your beauty routine or add some extra health benefits to your home-baked goodies. Be sure to choose a product that's meant for whatever purpose you'll be using yours for.
Frequently asked questions
Back to top
Best health and beauty discount codes for July 2022