A beginner's guide to stablecoins
Discover what stablecoins such as USD coin (USDC) are, how they work and how to buy them.
Stablecoins provide a way to bridge the gap between fiat currencies (such as pounds sterling) and cryptocurrencies. They're designed to provide stability in the infamously volatile cryptocurrency market as the prices of most are "pegged" to something valuable like the US dollar or gold. However, they still come with risks. Here's what you need to know.
Crypto is unregulated in the UK; there's no consumer protection; value can rise or fall; tax on profits may apply*.
What is a stablecoin?
A stablecoin is a type of cryptocurrency whose value is pegged to something like the US dollar or gold. What it is pegged to can vary, but the idea is that by linking the value of the digital asset to something else the price will be more stable than the price of other types of crypto.
Typically, the issuer of a stablecoin will set up a "reserve" where it securely stores the asset which is acting as collateral. For example, if the stablecoin is backed by US dollars, the stablecoin issuer will have $1 million in reserve to support 1 million units of the stablecoin.
Types of stablecoins
It's important to understand that there are different types of stablecoins. Each type is backed by a different type of asset:
Fiat security. This is the most common collateral for stablecoins. "Fiat-collateralised" stablecoins are backed by a real-world asset, most commonly the US dollar. The asset is owned and held by a central entity, with each unit of the stablecoin backed by a corresponding unit of the fiat currency.
Cryptocurrency-backed. These stablecoins are backed by a digital currency. In order to account for the price volatility of cryptocurrency, crypto-backed stablecoins are backed by crypto deposits in a ratio higher than 1:1.
Commodity-backed. This type of stablecoin is backed by a physical asset like gold or another precious metal.
Algorithmic stablecoins. The issuer of these stablecoins uses an algorithm which increases or decreases the coin's supply in response to changes in demand in order to maintain its "peg". There's no collateral in place to back up this type of stablecoin.
How to buy a stablecoin
You can buy a stablecoin like USDC on a cryptocurrency exchange like Coinbase.
Usually, you expect to pay a transaction fee when buying or selling cryptocurrencies with an exchange. However, Coinbase does not charge commission fees when UK customers buy or sell USDC1.
USDC
is one of the major stablecoins on the market.
It is pegged to the US dollar on a 1:1 basis
, meaning every unit of the stablecoin in circulation is backed by $1 or asset with equivalent fair value, which is held in accounts with US regulated financial institutions.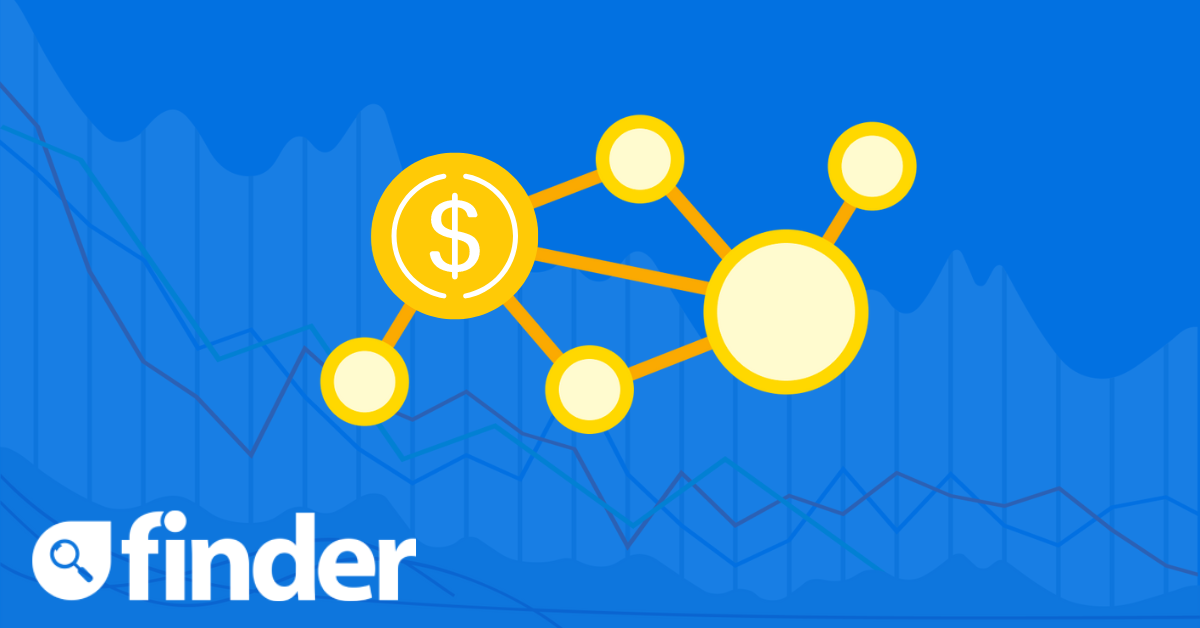 How can you use a stablecoin?
There are several ways to use a stablecoin. Here are some of the most popular:
Protection against market volatility. Due to the extreme price fluctuations in the crypto market, moving your digital assets into a stablecoin could hedge against market volatility.
Global access to a stable currency. In a country where the local currency is experiencing hyperinflation, holding a decentralised stablecoin may allow people to protect their wealth. Stablecoins provide a relatively secure, cheaper and faster way for anyone to send funds to another party.
Earn a yield. As with some other cryptocurrencies, you may be able to earn a yield with stablecoins. For example, Coinbase customers can earn a 1% yield on USDC holdings2.
How can a stablecoin depeg?
One of the risks of a stablecoin is that it can "depeg" from its collateral value.
How this occurs depends on how the stablecoin is backed. A sudden depegging is usually caused by the following issues:
Mismatched reserves
Asset-backed stablecoins will lose their peg if the issuing entity doesn't have enough reserves to back the number of stablecoins in circulation. However, this will only happen if markets are aware of the mismatch.
Market movements disrupt the algorithm
Algorithmic stablecoins can depeg if the market outperforms the algorithm or crashes too quickly. The algorithm is designed to secure the stablecoin's currency peg to supply and demand. However, it's not guaranteed – significant market crashes can still cause the currency to lose its peg.
Bottom line
The idea behind stablecoins is to help reduce some of the volatility seen in other cryptocurrencies. A widely held stablecoin could be a key stepping stone to mass crypto adoption. However, that goal is a little way off just now.
If you're interested in stablecoins, it's important to understand how the coin is backed and what risks are associated with it. Cryptocurrency is unregulated in the UK, so there's no consumer protection. Even with stablecoins, the value can rise or fall, so it's important not to invest what you can't afford to lose, and to do your own research before buying your first stablecoin.
Disclosures
(1) This feature may not be available to all regions. No commission fees attributed to Coinbase will be charged until further notice. However, spread, and processing fees charged by third party processors, will continue to apply.
(2) Upon purchase of USDC, you will be automatically opted in to rewards. If you'd like to opt out or learn more about rewards, you can check out Coinbase's USDC rewards FAQs. The rewards rate is subject to change and can vary by region. Customers will be able to see the latest applicable rates directly within their accounts.
*Cryptocurrency is not regulated by the UK Financial Conduct Authority and is not subject to protection under the UK Financial Services Compensation Scheme or within the scope of jurisdiction of the UK Financial Ombudsman Service. Investing in cryptocurrency comes with risk and cryptocurrency may gain in value, or lose some or all value. Capital gains tax may be applicable to profits from cryptocurrency sales. Content is for informational purposes and is not investment advice. Past performance is not indicative of future results. Investing in cryptocurrency comes with risk. Content is for informational purposes and is not investment advice. Past performance is not indicative of future results. Investing in cryptocurrency comes with risk.
We show offers we can track - that's not every product on the market...yet. Unless we've said otherwise, products are in no particular order. The terms "best", "top", "cheap" (and variations of these) aren't ratings, though we always explain what's great about a product when we highlight it. This is subject to our
terms of use
. When you make major financial decisions, consider getting independent financial advice. Always consider your own circumstances when you compare products so you get what's right for you.