Money Transfer Finder™: Compare international money transfer services
Get the best rates and fees when you send money abroad.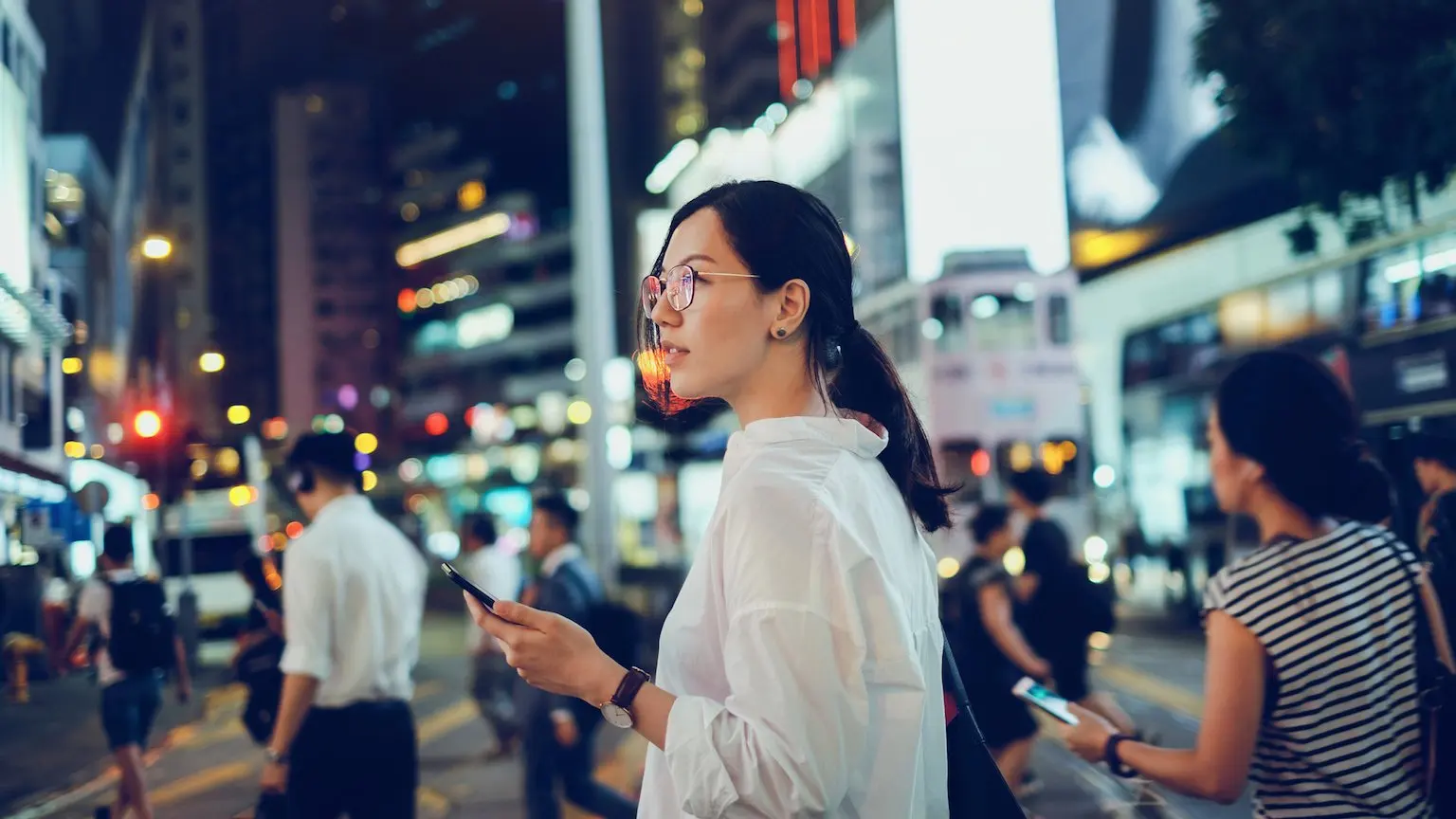 There are more foreign exchange services than ever before and they can help you send money overseas in minutes. Whether you need to send money back home or pay an employee based in another country, specialist international money transfer companies can often give you a better deal than your bank.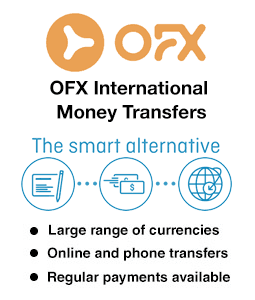 Send money internationally with OFX
Get competitive exchange rates and low fees when you send money abroad with OFX, with discounted exchange rates when you sign up through Finder.
$0 fee for all transfers with no maximum limit
Send to over 75 countries around the world
Can use for personal transfers as well as for your business
Compare some of the best money transfer services
Use the currency transfer calculator tool below by entering the amount you want to send and choosing the currency you are sending to. If you're looking to send physical cash internationally for your recipient to pick up, take a look at our international cash transfer page instead.
Disclaimer: Exchange rates change often. Confirm the total cost with the provider before transferring money.
What's in this guide?
Why trust us? Our research team has spent thousands of hours meticulously researching every money transfer provider we compare (and many that we don't). Our editorial guidelines underpin all of our guides, and you can be sure that the information we present is accurate, unbiased and thoroughly vetted.
What is an international money transfer?
An international money transfer allows you to send money to a recipient internationally. You provide funds and your recipient's details to a bank or an independent transfer provider, which then exchanges the money into your desired currency and sends it to your recipient.
Depending on the provider, a transfer can be done in person, over the phone, through a mobile app or online. Again, depending on the provider, you can use cash, a credit or debit card, or transfer funds from your bank account. Then, the funds will either be deposited into your recipient's bank account or mobile wallet, or made available as cash for them to pick up at a location in their country. Delivery of the funds varies from provider to provider.
How do money transfers work?
The following steps give a good example of a typical transfer using a money transfer company.
Register online with the transfer service of your choice.
Input transaction details, including the amount you want to transfer.
Get approved by the transfer company. You may need to scan or email a copy of your ID for the first transaction.
Transfer funds through your bank using the account details from your transfer company.
Get your money. Your transfer service will deposit your funds in your destination account.
If you choose to use a bank to carry out your transfer, the process is a little different.
You will need to be able to send money online with your current bank.
You'll usually need to know the address of the receiving bank, the account details of the receiving account, the account name and often the receiving bank's SWIFT code (an international bank identification system).
It's a good idea to check with your bank about exchange rates.
You can use this method to send an international money order online to your home bank account or to a third party.
Just some of the brands we compare
How much will a money transfer cost?
There are two ways that a provider makes money on your transfer. The obvious one is the transaction fee, but the sneakier one is what your bank or transfer service marks up on the exchange rate.
Fees
Most providers either charge a set fee per transaction or a percentage of your total transfer amount. To save on fees, keep an eye out for special deals.
Some providers offer first transfer free deals for new customers and promo codes so you can get discounts on your second and third transfers. But even with these fees, you'll find that using a company that specialises in international money transfers is far cheaper than bank-to-bank telegraphic transfers.
Keep in mind that a lower fee doesn't necessarily translate to the biggest savings. A lower fee might be accompanied by a poor exchange rate, negating any savings from the low fee.
Exchange rate
The exchange rate determines how much one country's currency is worth in another currency. Most countries' exchange rates are flexible, which means it can change from moment to moment. Factors that influence the exchange rate include interest rates, economic stability and inflation.
Most transfer services will advertise the real exchange rate, or "mid-market rate" – the midpoint between the buy and sell prices of two currencies on the global market. But when it comes time to make your transfer, you'll notice you almost never get this rate. The provider will mark up the exchange rate – and pocket the difference.
Using a provider that offers the most competitive exchange rate could save you hundreds on your transaction.
Exchange rate updates in real time
What's the most important factor of a money transfer?
According to a recent survey we conducted that received 2028 responses, low fees was the most important factor for people when sending money. Here's a breakdown of the data:
| What's most important when sending money? | % of repsonses |
| --- | --- |
| Low fees | 33.2% (673 responses) |
| Getting the best exchange rate | 27.6% (559 responses) |
| Speed | 20.4% (414 responses) |
| Picking up cash | 18.8% (383 responses) |

How can I beat the banks and reduce what I pay in fees?
Tips for saving on your international transfer
There's no one best way to transfer funds overseas. It depends on how much you're sending, how soon you need it to get there and the exchange rates at the time. Below are a few tips you can use when sending money overseas.
Know your transfer currency's mid-market rate. This rate is the midpoint between worldwide supply and demand for that currency – and the rate banks and transfer services use when they trade among themselves. Use it as a baseline to compare against the rates you're being offered. The company that's closest is offering you the best rate.
Send more money per transfer. Many services discount the fees or waive them altogether when you send larger amounts.
Use forward contracts and limit orders if sending money regularly. A forward contract allows you to lock in a favourable exchange rate for future transfers. This means you'll avoid unpredictable movements in exchange rates. A limit order allows you to wait until a favourable exchange rate is found, and then lock it in for your transfer.
Send same-currency transfers. It can sometimes be cheaper to transfer SGD to your recipient, allowing them to transfer the dollars into their own currency when received. Depending on the situation, your recipient could pay lower fees overall.
Business or personal?
Consider the purpose of your transfer. Are you sending money to friends and family overseas, or are you a business looking to pay for goods and services, potentially regularly?
For business owners, time is our greatest commodity. Without time to research our options, we often end up going with our bank. But a little planning can set you up for significant savings on your transfers. For example, if you send transfers of $1,000 every week, you could save $40 each time. That's a saving of $2,000 a year simply by choosing a competitive independent service over your bank.
How does a business money transfer work?
Instant cash transfers
Many online money transfer providers allow you to send and receive cash almost instantly. Transferring the money into a bank account might take a few days, and bank-to-bank transfers can also take a few days to clear. If you need to send a same-day or emergency transfer, there are providers that allow your recipient to pick up cash quickly, often within an hour.
How do I compare international money transfer providers?

This is the rate at which your money will be converted to your target currency. Some transfer providers offer lower fees but weaker exchange rates, while others charge no fees but profit from the margin between its rate and the mid-market rate. Compare the total cost of your transfer to make sure you're getting the best exchange rate on your transfer.
---

Your bank or transfer provider will usually charge a fee for making a transfer. Fees can vary widely depending on who you're transferring with. Generally, fees come in the form of a flat fee (such as $5 for transfers up to $5,000) or a percentage of your transaction (such as 1% of your transfer amount).
---

Independent transfer services like OFX and World First offer competitive exchange rates and no fees. If you want to send and receive cash right away, compare options like WorldRemit and TorFX. Bank-to-bank transfers are safe and convenient but typically not your cheapest or fastest option.
---

The best method for transferring money might depend on how much you want to send. If you're making a transfer of five figures or more, you'll want to make sure you're getting the best exchange rate – especially since providers encourage large transfers by offering low fees. If you're sending a small amount to friends or family, it's wise to also consider any fees you'll pay on top of the exchange rate.
---

Sending a one-time transfer differs from sending regular transfers, whether to pay for bills like an overseas mortgage payment or for goods and services. With a one-time transfer, you may put more weight on speed and flexibility in delivery, such as cash pick-up. But if you're sending recurring payments, you'll want to set up regular transfers that can save you the most on rates and fees over the long term.
---

Sometimes you or a loved one are in an emergency and need funds quickly – and in cash. Thankfully there are global money transfer providers with tons of agent locations that allow your recipient to pick up the funds in cash, often within minutes. However, if you have a little more time, consider an independent transfer provider that can get you much lower fees and stronger exchange rates.
---
Your best exchange options are online
The rise of online money transfer services gives you more options — and stronger rates — than ever before. These services specialise in safely moving money internationally, saving you frustration when making or receiving regular payments.

Whether you're putting roots down in France, opening an office in Japan or spending while vacationing in the US, compare to get the best exchange rates and lowest fees on sending money internationally.

For owners of overseas properties
Buying, selling or investing in a property abroad? Compare transfer services to make your purchase safely, whether closing on your dream home or scheduling recurring payments.

For larger international payments
Maybe you're ready to buy the boat you've been eyeing. It could be time to pay off your child's education abroad or support their destination wedding. Perhaps you're coming into an inheritance that needs to be transferred to your Singapore bank account. When transferring big money, it all comes down to the exchange rate.
How important is the exchange rate?
A solid exchange rate is crucial. When it comes to larger amounts, even two cents in your favour can save – or cost you – hundreds of dollars. If you have the luxury of time, you may be able to take advantage of a limit order. A limit order allows you to set a target exchange rate with a service or broker, which monitors the markets 24/7 to ensure you don't miss that target. Once rates meet what you're looking for, you give the OK to complete the transfer. Services like OFX offer free limit orders for transfers of $35,000 and more.
What are the things to avoid when sending an international money transfer?
Watch out for the following issues when you send money overseas:
Hidden fees. Read the fine print to make sure you're aware of any fees that apply to your transfer. Once you know the total cost of a transaction you can make an informed decision on whether to go ahead.
Mid-market rates. If you see a great exchange rate advertised on a provider's website, make sure the rate you see is the rate you will actually receive. Some companies advertise the mid-market exchange rate, which is the rate at which banks purchase foreign exchange, rather than the rate they actually offer their customers.
Failing to do your research. If you want to save some money, compare several transfer providers before choosing one to handle your transaction. Shop around for a company that offers reliable and affordable transfers, instead of just diving in head first.
Common questions about money transfers
Back to top