Secure payday loans
Find out what makes a short-term loan safe and how you can get one.
Editor's choice: OppLoans Installment Loans
Easy online application
Quick approval
Long repayment terms
Go to site
A short-term loan, also known as a payday loan, is a convenient option when you need money quickly, and there are scores of short-term loan providers across the country. However, even though state regulations govern how payday lenders operate, there are still disreputable lenders in operation.
Security plays a particularly important role if you're considering applying for a short-term loan online, because you'll need to provide your financial and identification documents over the Internet. There are secure short-term loans available and this guide will show you how to find them.
What are secure short-term loans?
A secure short-term loan is one where the loan provider keeps your information safe and confidential, and adheres to all applicable rules and regulations.
In terms of features, they are the same as other short-term loans. State regulations restrict how much you can borrow and what fees and interest lenders can charge. There is usually a limit on loan terms as well.
It is important to note that payday loans are not legal in all American states. If a lender is willing to provide you a payday loan in any of the states where they're not legal, you've automatically got reason to be wary.
Check what the rules are in your state
Compare short-term loans
Check the websites of any providers you're interested in to confirm they operate in your state of residence.
The features that come with secure short-term loans
A secure short-term loan offers the same features that come with a typical short-term loan. Here's what you can expect when you apply:
Secure online application. Lenders who provide secure online short-term loans make use of the latest encryption technology to ensure that the personal and financial information you provide remains safe.
Loan amount and term as per state laws. A lender should not offer you a loan that exceeds the restrictions of the state – for instance, if you're a resident of California you cannot be offered a loan of more than $300.
Quick access to funds. Some online short-term lenders can give you access to the money you need on the day you apply, or at the latest the following business day. If you apply online and the lender has a physical branch location you may have the option of picking up your loan in-store.
Use your funds however you need to. You can use the loan amount for any worthwhile purpose. This includes paying bills, repairing your car or simply getting through to your next payday.
How to find a safe loan
There are many loans on offer. Here's how to find a safe option no matter what kind of financing you're looking for:
Payday loans.
A payday loan is usually paid back in one lump-sum, typically when you receive your next paycheck. Contact your state's Better Business Bureau (BBB) to find out if the lender you're considering follows its standards and if there are any unresolved complaints against its name. You can also check if the lender has a valid license by contacting your state's Department of Financial Institutions.
Installment loans.
These loans require you to make repayments in installments spread across a scheduled time period, which can be up to a year or more. Ensuring that you're dealing with a reliable lender when getting an installment loan is crucial. To check the reputability of the lender, you can follow the same process as detailed above for short-term lenders.
Auto title loans.
With an auto title loan, you use your vehicle's deed to serve as collateral. Make sure you deal with a trusted lender who will not try to take your vehicle without giving you the opportunity to repay the loan. You can check if the lender is trusted by looking for independent reviews online on third-party websites.
Online cash advance loans.
These are the same as short-term loans. Make sure the lender uses data encryption your information when you transfer it online.
Storefront short-term loans.
You can expect a safer transaction when you get a storefront short-term loan because you don't have to worry about your details making it into the wrong hands online. Other than this, finding out if the storefront lender has a valid license is a good step to take.
How to protect yourself from payday loan scams

Is applying online for a short-term loan safe?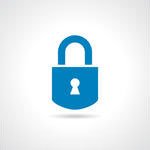 Safe short-term loans are easy to find in the online world. Most of the leading short-term lenders make use of 128-bit secure socket layer (SSL) encryption technology to keep the transfer of information secure.
When you're considering online short-term lenders, stick to ones who provide phone numbers and mailing address in a visible location on their website, and that they are easy to contact.
The short-term industry is home to some disreputable lenders, which means it's important that you compare your options and apply with lenders that you have determined are reputable and trustworthy.
Frequently asked questions
Are payday loans available in my state?
Compare payday loans in your state