Finder is committed to editorial independence. While we receive compensation when you click links to partners, they do not influence our opinions or reviews. Learn how we make money.
Compare car insurance discounts for safe vehicles
Save 10% or more by driving a car with extra safety features.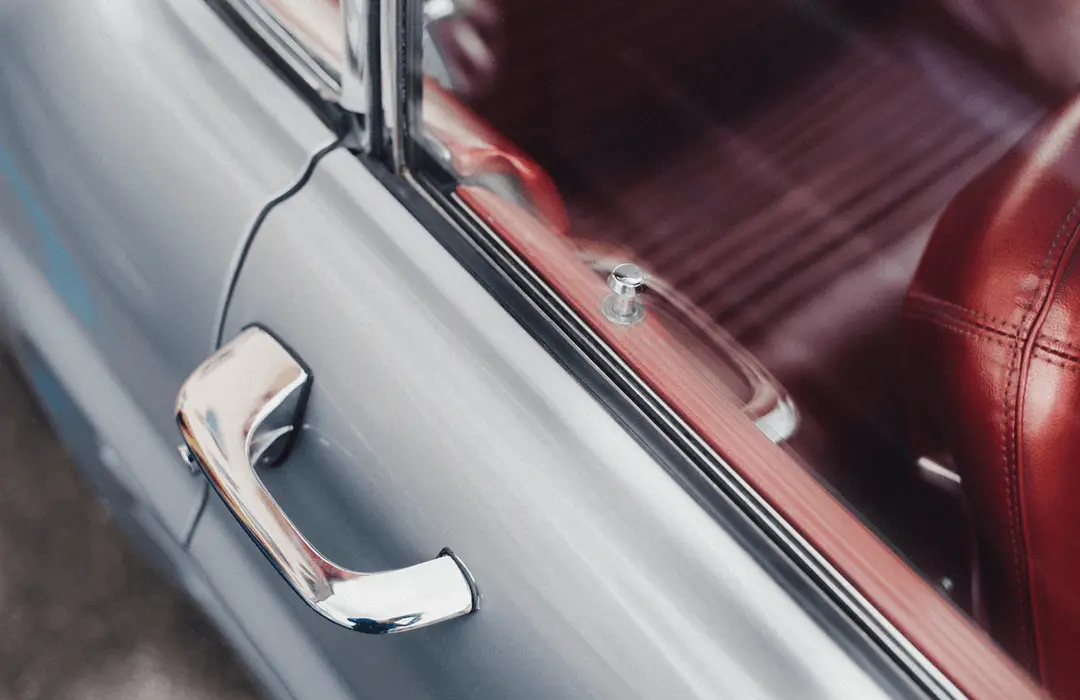 The safety features on your car can do more than protect you and your family while you're getting from point A to B. Most major insurance companies offer discounts for having safety features on your car. While it's not always a huge chunk of change, the extra savings can make a safer model that much more appealing than a sporty one.
Our top pick: Progressive
Get unlimited discounts and score a lower deductible every 6 months you don't make a claim.
Top-rated insurer with 80 years of experience.
Easy online sign-up and reporting.
Multiple discounts available.
Transparent quoting.
Compare top car insurance companies with safety discounts
How do I get a safety device discount?
To get the discount, you'll need to work with an auto insurer that offers it. You'll also need to have the required safety features in place on your car.
Some insurers give smaller discounts for each safety feature, such as extra airbags, antilock braking systems, blind spot sensors or above-average safety ratings. Other companies give a flat discount, typically in the range of 8% to 10%, for having any combination of those features.
Why do insurers offer a safe car discount?
To car insurance companies, that reduces your overall risk of accidents and claims. It turns out, that's a good thing for your financial bottom line when it comes to insurance rates.
The safety features insurers include in discounts are designed to make car accidents less likely and to minimize damages if an accident occurs. Because of this, the safety features theoretically save insurance companies some money in the long run, and part of the savings are then passed onto you as an incentive to have those features on your vehicle.
For example, antilock braking systems (ABS) can reduce stopping distances up to 30% compared with previous generations of braking systems, and it can also preserve your steering ability, even when your car is sliding on snow or ice.
Which safety discounts am I eligible for?
Your car insurance company and where you live and drive can impact which discounts are available to you — as can your level and types of coverage. Location is especially important because some states mandate insurers give a discount on certain coverages for having specific safety features. An example of this is New York, which requires insurers to provide a discount on medical payments coverage if the car has automatic seat belts or air bags.
Most insurers also let you combine your safety features discount with discounts for being a safe driver, owning a home, having multiple policies and more to save substantial amounts on your total policy cost. However, many companies also have a limit on how much you can save through discounts — a normal limit is 20% to 25%.
If you have any combination of these features on your vehicle, you probably qualify for a discount with your car insurance company.
Adaptive cruise control
This feature isn't too common yet as a standard option. It monitors traffic around the car and works to maintain a safe following distance through automated throttle control and even automated braking.
Airbags
This has been required as a standard feature for all passenger vehicles in the US since 1998. But for some companies, you'll get a discount for having additional dashboard and side-curtain airbags for passengers.
Antilock brakes
Antilock braking systems help your car stop quicker. The systems also allow for significantly better steering control when sliding on ice or snow. As of late 2012, all new passenger vehicles in the United States are required to have ABS as a standard feature.
Electronic stability control
This feature detects when your car is losing traction and assists you with steering for a short time. Having this high-tech safety point seems to offer up one of the higher discounts overall if your insurer offers it.
Daytime running lights
Having running lights that stay on through the day and night can do a lot to increase your visibility on the road, and being noticed by other drivers can reduce your risk of an accident.
Lane departure warnings
These sensors keep track of where you are within the lane lines, alerting you if you get too close to the edge of your lane so you don't drift off the road or into oncoming traffic.
Safety ratings
This has less to do with discounts on insurance and more to do with your insurance rate overall, but driving a car with great safety ratings earns you a better rate. And cars with extra safety features are often cheaper to insure than a car with the bare minimum.
Seat belts
Unless your vehicle was made before 1968, it's required by federal law to have seat belts.
Factory options vs. aftermarket safety features
It's also worth noting that not all safety features are treated the same when it comes to discounts, even if they seem like they ought to be. For example, many insurers will give policy discounts for having ABS installed — but not if it's an aftermarket modification. This is usually because the insurer can't put the same level of trust in your local mechanic as it can in the factories of General Motors or Mercedes-Benz.
How much can I expect to save?
Among most major insurers, safety discounts can earn you a wide range of discounts. Which discounts are offered varies by insurer and location. Check with your insurance company to see if the discount you want is available in your area.
Compare a few of the top car insurance companies that offer safety discounts.
| | | |
| --- | --- | --- |
| Allstate | Standard safety features | Up to 10% |
| Esurance | Standard safety features | 2%–33% |
| Farmers | Antitheft protection | Discount varies |
| Geico | Airbags, antilock brakes, antitheft systems and daytime running lights | 3%–40% of a portion of coverage |
| Liberty Mutual | Antilock brakes, adaptive headlights and electronic stability control | Discount varies |
| Progressive | Antilock brakes and standard safety features | 5%–10% |
| The Hartford | Airbags and antitheft systems | Discount varies |
| USAA | Standard safety features | Discount varies |
While there are plenty of opportunities to save with safety features, some can be somewhat insignificant when you compare overall rates. For example, you might only be getting a 10% discount off just one type of coverage from one insurer, while switching could save you 50% off your overall rate. Consider your total savings when comparing rates, not just savings from each discount.
Compare car insurance discounts
How do I prove I'm eligible for these discounts?
First you need to know the safety features on your car that can earn a discount with your auto insurance company. If your specific make and model comes standard with any of the safety options listed above, you're probably in the clear.
Some insurers will take you at your word if they can confirm your car comes standard with safety features. But if certain features got installed after you purchased your vehicle from a dealer, you might have to provide documentation that your vehicle has them installed.
Bottom line
All told, you can expect to save up to 10% on your car insurance policy if your insurer offers discounts for vehicle safety features. And while installing a $5,000 ABS system or similarly expensive safety feature might not make sense from the angle of insurance savings, your and your passenger's safety should be a priority.
Talk to your insurance company about what discounts are available where you live and how they can affect your insurance rates. If your insurer doesn't offer you the discounts you deserve, compare other options to find the best deal for you and your super safe vehicle.
Get the cheapest quotes
Compare car insurance companies near you.
Your information is secure.
Frequently asked questions about safety discounts