Finder is committed to editorial independence. While we receive compensation when you click links to partners, they do not influence our opinions or reviews. Learn how we make money.
Ria Money Transfer promo codes
How to get a discount on international money transfers using a Ria Money Transfer promo code.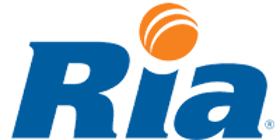 Founded in the United States, Ria now operates in hundreds of countries to help you save when sending money to loved ones and businesses in Mexico, Canada or overseas. Pay with your credit or debit card for instant cash pickups worldwide. Fees and exchange rates vary by transfer amount, receiving country and payment method.
Ria Money Transfer discount codes and coupons
We don't have any active promo codes for Ria Money Transfer at the moment. Check back regularly or take advantage of another money transfer offer instead.
How do I use my Ria Money discount code?
If you don't see a code in the deal box above, Ria is not offering promo codes right now. Watch this space for codes and information about how to save on your international money transfer using Ria.
What services does Ria Money Transfer offer?
Ria is designed to make it easy to send one-off transfers to 130 countries around the world.
Multiple payment and collection options. Pay with your bank account, credit or debit card or cash for a bank deposit or cash pickup. Delivery is available in select countries.
Transfer tracking. Enter your order number, reference number or PIN to track the progress of your international money transfer.
Check pricing before you commit. Easily get a quote for your international money transfer using online Ria Price Calculator.
How are Ria Money Transfer's exchange rates?

The rates below are for credit card payments and cash pickups, accurate as of February 14, 2017.
Euros
1 USD = 0.9271 EUR
Indonesian rupiah
1 USD = 13184.8200 IDR
Sri Lankan rupee
1 USD = 149.81 LKR
Brazilian real
1 USD = 3.0790 BRL
Malaysian ringgit
1 USD = 4.3522 MYR
Swiss francs
1 USD = 0.9719 CHF
Australian dollars
1 USD = 1.2777 AUD
New Zealand dollars
1 USD = 1.3587 NZD
Sweden krona
1 USD = 8.6775 SEK
Chilean peso
1 USD = 635.8050 CLP
Pakistani rupee
1 USD = 104.4657 PKR
Thai baht
1 USD = 34.1628 THB
Hungarian forint
1 USD = 282.8700 HUF
Philippine peso
1 USD = 48.7968 PHP
Turkish lira
1 USD = 3.5788 TRY
Indian rupee
1 USD = 66.5800 INR
Chinese yuan
1 USD = 6.2126 CNY
British pound
1 USD = 0.7800 GBP
Ria Money Transfer | Pros and Cons
Pros
Promo offers. Ria's periodic promos include free transfers for a month when you pay with your debit or credit card and extra credit when you refer friends.
Global transfer network. Ria has a presence in 130 countries worldwide.
Fast money. Use your credit or debit card for delivery to your recipient in minutes.
Great rates and minimal fees. Its exchange rates are often stronger than your typical US bank, with lower fees to boot.
Cons
Maximum daily limit. If you're sending more than $2,999.99 in one day, you may need to find another provider.
How can I get free Ria transfers?
Ria's transfer fees vary depending on the amount of money you're sending, where you're sending it to and the method you use to pay for your transaction. Credit card and debit card payments are more expensive than a bank account transfer, but Ria processes card payments instantly. Use a Ria Money Transfer promo code to save on your next international money transfer.
How do Ria transfers work?
Ria's money transfer process is straightforward. First-time customers will need to register for a free Ria account as part of the transfer process.
Specify how much you'd like to send, where you're sending it to, and whether you'll pay for your transfer by debit card, credit card or bank account. To pay with cash, visit a Ria agent location.
Confirm the transaction summary, including the exchange rate and fees that apply to your transfer.
Enter your recipient's full name, email address and phone number.
If a new user, register for an account in minutes.
Transfer your funds around the world.
What forms of payment does Ria Money accept?
You can pay for your Ria money transfer with a:
Credit or debit card. These transfers cost more but are processed instantly.
Bank account. Enter your account details to pay directly from your bank account. These transfers can take up to four business days.
What is Ria's refund policy?
You can cancel a Ria money transfer order as long as it hasn't yet been deposited or picked up. At your request, Ria will contact an agent location to get them to cancel the order. Once your cancellation is processed, it can take up to two business days for you to receive your refund.
Shopping for an alternative? Compare these services to Ria for sending money internationally.