Finder is committed to editorial independence. While we receive compensation when you click links to partners, they do not influence our content.
Northpointe Bank Kid's Savings review
Earn upward of 1% APY on balances up to $10,000, but the digital experience is underwhelming.
Northpointe Bank Kid's Savings account earns 1.5% APY on the first $1,000 in deposits and 1.11% APY on amounts between $1,000.01 and $9,999.99. Balances of $10,000 or more earn 0.35%, which is nearly nine times the national average. But Northpointe only has a single branch, and the clunky application process and outdated digital experience leave a lot to be desired.
$10
Minimum deposit to open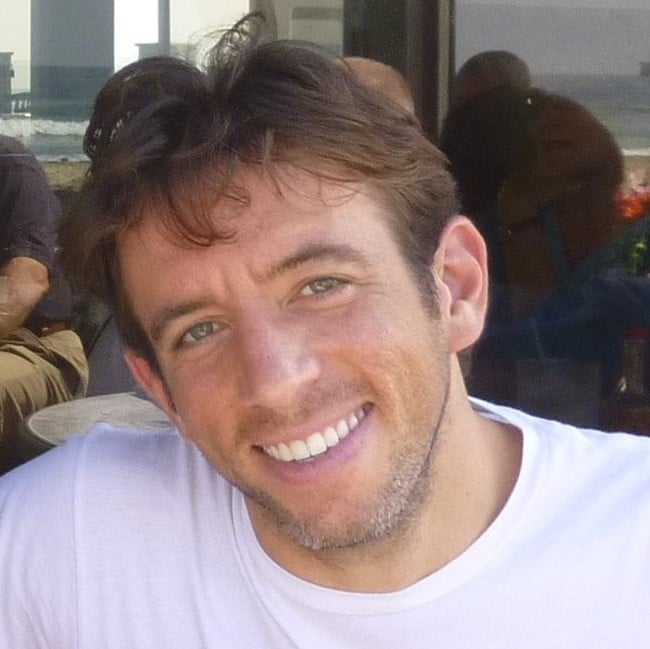 Review by
michael.benninger@finder.com
---
Michael Benninger is a staff banking writer at Finder. He is a former credit analyst and longtime freelancer whose articles have been published by Intuit, Business Insider and the Los Angeles Times. Michael is passionate about all facets of personal finance and has written hundreds of articles about money management during the past decade.
Expert review
Northpointe Bank Kid's Savings account is best for earning interest on balances below $10,000. No other kids' savings account we've come across offers an APY as high as 1.11% if your kid has that much money in their account.

In fact, after looking into Northpointe Bank, I decided to open this account for my daughter. However, the process took a lot longer than I thought it would, and it required more effort than I expected. For instance, I had to print out the application, sign it with a pen, take a photo of it and email it back to the bank. The representative I worked with wouldn't accept an electronic signature.

Plus, it took more than a week for my initial transfer to finalize and to receive confirmation that the account was open. In my experience, other banks have smoother and faster account opening processes.

Also, I haven't had any luck using the mobile app so far. But now that my daughter's account is set up and I can transfer funds into it via Northpointe's website, I'm pleased with the account and the interest it's accruing.

If you're after a high interest rate that won't plummet once your kid's balance hits $1,000, Northpointe is your best bet. But if you're looking to earn interest on smaller balances, consider credit unions such as Spectrum, Bethpage, USAlliance and BECU, which offer better rates than Northpointe for balances under $1,000. To learn more about your options, check out our roundup of the best savings accounts for kids.
How do I open a Northpointe Bank Kid's Savings account?
Northpointe Bank lets you open some accounts online, but to open a Kids Savings account, you need to either:
Visit the bank's branch in Grand Rapids, Michigan
Email a representative at support@northpointe.com
Phone by calling 888-672-5626 on weekdays from 8 a.m. to 6 p.m. ET
Eligibility
To open a Northpointe Bank Kid's Savings account, you and your child must meet the following requirements.
US citizens and residents
Child must be under 18
Parent or guardian must be over 18
Minimum initial deposit of $10
Required information
You'll be asked to provide the following information about yourself and your child when opening this account.
Full names
Addresses
Dates of birth
Social Security numbers
Phone number
Details from a government-issued ID
What are the benefits of a Northpointe Bank Kid's Savings account?
Northpointe Bank Kid's Savings has a couple of benefits that might entice you to open an account.
Competitive APYs. Earn 1.5% APY on balances up to $1,000, and earn 1.11% APY on balances from $1,000.01 to $9,999.99. Balances of $10,000 or more earn 0.35% APY, which still beats many banks.
Any balance earns interest. Unlike some banks, Northpointe allows any balance in the account to accrue interest.
What should I look out for?
Before opening an account, keep these drawbacks in mind.
Can't open online. You'll need to call or email the bank to request an application. Then you'll have to print and complete the application before photographing it and emailing it back, along with a photo of your ID.
One branch. Northpointe Bank welcomes customers from across the country, but it only has a single branch in Grand Rapids, Michigan.
No ATM access. You can't withdraw funds from this account at an ATM unless you have a linked Northpointe checking account.
Limited customer support. Support isn't available on the weekends. You can only speak with a representative on the weekdays from 8 a.m. to 6 p.m. ET.
Converts to an adult account. Once your child turns 18, the account automatically converts to Northpointe Bank Ultimate Savings account. This account earns 0.0% on balances below $100, 0.25% on balances between $100 and $4,999.99 and 0.35% on balances above $5,000.
Compare Northpointe Bank Kid's Savings with other savings accounts
See how Northpointe stacks up against other kids' savings accounts based on their interest rates and minimum opening deposits.
How do I deposit or withdraw my money?
There are a few ways to move money into and out of this account.
Funding options
Incoming ACH transfer
Incoming transfer from linked Northpointe account
Mobile check deposit via the Northpointe app
Incoming wire transfer
Mail a check to 5303 28th Street Ct SE, Grand Rapids, MI 49546
Cash deposit at Northpointe's branch in Grand Rapids, Michigan
Withdraw options
Outgoing ACH transfer
Outgoing transfer to a linked Northpointe account
Outgoing wire transfer for $25
Cashier's check for $5
What other savings options does Northpointe Bank offer?
Northpointe offers several other savings options aside from this account.
Northpointe Bank Ultimate Savings. This account requires a $100 minimum deposit and earns 0.25% APY on balances below $5,000 and 0.35% APY on balances above $5,000.
Northpointe Bank Ultimate Money Market. Open this account with a $1,000 minimum deposit, but you'll only earn interest on balances above $2,500.
Northpointe Bank Interest Checking. Earn tiered interest rates ranging from 0.15% APY to 0.3% APY, but only if your balance is above $2,500.
Northpointe Bank CDs. Earn up to 0.6% APY on CDs with terms ranging from one week to five years.
How to contact Northpointe Bank about my savings account?
If you have questions or need help with your account, you contact a representative in the following ways.
Call 888-672-5626 on weekdays from 8 a.m. to 6 p.m. ET.
Email support@northpointe.com