NEO (NEO) price prediction
Get an expert outlook with our NEO (NEO) price prediction, forecast & analysis report.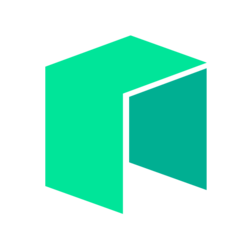 $19.81
NEO is a blockchain platform for the development of digital assets and smart contracts. Developed in China and often referred to as China's Ethereum, NEO was founded in 2014 and is one of the world's top 10 cryptocurrencies by market capitalization at the time of writing.
The second half of 2017 saw the price of NEO experience substantial growth, climbing from a price of $1.07 at the start of June up to $190 on January 16, 2018. While the price soon dropped from such lofty heights, this price spike garnered the attention of plenty of crypto enthusiasts around the world.
So, is NEO headed for another rise in value, or is its price set to head south instead? To find out, we need to look at all the challenges and opportunities that lie ahead for the project.
Learn more Where to buy NEO (NEO)
Disclaimer: This information is not financial advice or an endorsement of cryptocurrency or any specific provider, service or offering. Cryptocurrencies are highly volatile and high risk. Do your own research and seek financial advice before buying. And make sure the provider you're interested in is available in your state.
Quick facts
| | |
| --- | --- |
| Coin name | NEO token |
| Symbol | NEO |
| Algorithm type | Delegated Byzantine Fault Tolerance |
| Mineable | No |
| Launch date | February 2014 |
NEO price prediction
Cryptocurrencies are notorious for their volatility, with substantial price fluctuations more or less the norm on global crypto markets. However, these digital currencies are also highly complicated, and there are myriad factors that can potentially have a positive or negative effect on their value.
If you're thinking of buying NEO, consider the factors that could drive its price up or down, such as:
What could drive NEO's growth?
Supply and demand. The maximum supply of NEO is limited to 100 million. At the time of writing, 65 million NEO were in circulation. If the NEO platform can demonstrate its effectiveness for dapps and smart contracts and achieve widespread adoption, this could lead to increased demand for the tokens.
Availability. NEO tokens can be bought and sold on a wide range of cryptocurrency exchanges. This ease of access provides NEO with increased credibility in the eyes of the general public and also makes it an option for a greater number of people looking to get started in cryptocurrency.
Market size. With a population of more than 1.4 billion people and the second-largest economy in the world, China offers plenty of opportunities for cryptocurrency projects. If NEO can become the platform of choice for Chinese developers, there's definite potential for the NEO token to increase in value.
Earning GAS. Holding NEO in your wallet allows you to earn the NEO network's other native token, GAS, which is used to fuel transactions in the NEO ecosystem. Much like some shareholders seek out stocks that pay regular dividends, this ability to earn a passive income from holding NEO may make this currency appealing for some cryptocurrency buyers.
ICO success. In early 2018, NEO was expected to host at least 29 ICOs throughout the following 12 months. If an increasing number of projects choose to run their ICOs through NEO, and if some of those projects can go on to become successful ventures, this could increase demand for the platform.
What could hold NEO back?
Insufficient adoption. NEO aims to become China's first public blockchain-based cryptocurrency. However, if the platform fails to attract sufficient interest and use from developers, this could spell bad news for the value of the NEO token.
Market competitors. There are a host of other projects focused on developing platforms for smart contracts and dapps, and NEO will face stiff competition from platforms like Ethereum, EOS and many more. How it stacks up against its competitors will have a big impact on whether or not it can achieve widespread adoption.
Government crackdowns. In recent times, the Chinese government has been regularly reported to be cracking down on bitcoin, all cryptocurrencies and cryptocurrency exchanges. If you're thinking of buying into any China-based crypto project, you'll need to be well aware of the threat posed by regulatory changes.
Technological issues. In March 2018, NEO's blockchain was disrupted by technical issues for a few hours. The entire NEO network went down because of issues with a single computer, which raised questions about the stability of NEO's design. It also adds weight to concerns raised by other critics about the platform's centralization.
Inability to scale. Like many other blockchains, one of the key challenges facing NEO in the future will be whether or not it can effectively scale to handle an increased volume of transactions. NEO's proposed solution to scaling problems, the Trinity Network, is set to be rolled out in 2018.
Indivisible. The smallest unit of NEO is 1. While you can buy a fraction of a NEO token on an exchange, you can only move whole NEO tokens between wallets.
Where to buy NEO
Read our step-by-step guide to find out more about buying NEO
What's coming up in NEO's roadmap
The key development in NEO's roadmap for 2018 is the Trinity Network. In much the same way as the Lightning Network aims to improve bitcoin's scalability, Trinity is designed to improve NEO's transaction processing times.
Though NEO claims to handle up to 1,000 transactions per second, some critics have suggested that network slowdowns during key ICOs may show this to be untrue.
Trinity will employ state channel technology to enable transactions to be made off-chain, using a multi-signature agreement or smart contract. This is designed to allow multiple transactions at the same time, thus increasing transaction speeds and reducing fees.
According to the official Trinity roadmap, the network is scheduled for testing on the NEO Mainnet in April 2018.
NEO's competition
There are several other platforms and projects focused on the creation and deployment of smart contracts and dapps. NEO's price could be positively or negatively impacted by how it stacks up against a wide range of competitors, including:
Beyond 2022: What does the future hold for NEO?
Looking ahead, 2018 and 2019 will be a fascinating period for NEO and the cryptocurrency industry as a whole. NEO has been the subject of much hype throughout the few years of its existence, and the next couple of years will be crucial as the world waits to see whether the platform can deliver.
The key challenge for NEO will be achieving widespread adoption. There's undoubtedly a huge potential market to tap into, but whether or not NEO can become the No. 1 platform for developers in China and farther afield remains to be seen.
The launch of the Trinity Network will be an important milestone that, if successful, could help future-proof the NEO ecosystem. However, technical difficulties and outages, such as the one experienced on March 2, 2018, could impact consumer confidence in the platform, while concerns over centralization will need to be addressed.
NEO will also face significant competition from a host of other smart-contract platforms, most notably Ethereum. Of course, each of its competitors faces its own challenges and opportunities, such as Ethereum's plans to overcome its own issues with scaling.
The other key factor to monitor closely is the threat of government regulation. China is notoriously strict on cryptocurrencies, so regulatory changes and crackdowns are always a concern. However, NEO has been built to comply with all local regulations, so it may be well placed to ride out any political turmoil.
Bottom line
The most important thing to remember before buying any cryptocurrency is that the future is uncertain. NEO may have potential, and if it can become the go-to smart-contracts platform for Chinese developers, plus host successful and valuable ICOs, then there are likely to be opportunities for growth. However, potential technological issues, not to mention the threat of increased Chinese government regulation, should also be taken into account.
By carefully researching and assessing all the factors that could affect the value of NEO tokens, you'll be able to make an informed decision about whether or not to buy this cryptocurrency.
---
Image source: Shutterstock
Disclaimer: Cryptocurrencies are speculative, complex and involve significant risks – they are highly volatile and sensitive to secondary activity. Performance is unpredictable and past performance is no guarantee of future performance. Consider your own circumstances, and obtain your own advice, before relying on this information. You should also verify the nature of any product or service (including its legal status and relevant regulatory requirements) and consult the relevant Regulators' websites before making any decision. Finder, or the author, may have holdings in the cryptocurrencies discussed.
At the time of writing, the author holds IOTA and XLM.