Finder is committed to editorial independence. While we receive compensation when you click links to partners, they do not influence our opinions or reviews. Learn how we make money.
How to get a business loan
What to expect during the application process and how to cut down on time and stress.
Editor's choice: Lendio business loans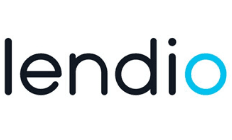 Network of over 300 lenders
10 types of financing available
Positive reviews of customer service
Check eligibility
Getting a small business loan takes no more than a few minutes — or it can involve months of submitting documents, paperwork and forms. Either way, knowing what to expect ahead of time can help you find the right lender and make the process more manageable.
How to apply for a business loan in 6 steps
Once you're sure a loan is the way to go, follow these general steps to apply:
Step 1: Compare lenders
Start by looking for lenders that offer the type of financing your business needs. Immediately rule out any provider that your business can't qualify with. Then pay attention to the loan's cost, how much you can borrow, terms and turnaround time. You should also look at customer reviews to make sure it's a lender you're interested in working with.
Step 2: Determine how much debt your business can handle
The easiest way to determine the debt your business can afford is to calculate your Debt Service Coverage Ratio (DSCR). This will allow you to determine how much flexibility your business has at the end of every month to cover any new debt it takes on. You should also check your business's profit and loss statement to ensure your incoming revenue will be large enough to pay for a loan payment.
Step 3: Get prequalified
After you've narrowed down your selection to a few lenders, see if your business can prequalify to get an idea of the rates and terms you're eligible for. Many online lenders let you do this by filling out a quick form. If you're applying for a loan with a bank or credit union, consider getting on the phone with its lending department to find out what you're likely eligible for.
Step 4: Gather your documents and information
Being prepared can cut down on how long it takes to apply. Have basic information about your business ready before you start the application, including its annual and monthly revenue and tax ID number. Many lenders also ask applicants to submit copies of their business tax returns and bank statements, along with state-issued IDs for all business owners.
If the loan requires a personal guarantee from each business owner, have personal bank statements, tax returns and other information about your assets and liabilities on-hand as well.
Step 5: Complete the application
Often the application itself only takes around half an hour to complete. The more prepared you are, the less time it takes.
Many lenders let you fill out the entire application online. But some banks and credit unions might ask you to stop by a branch to fill out the rest of the application in person. Some might also ask business owners to go in for an interview.
After you submit your initial application, your lender might ask you to submit additional documents.
Step 6: Review and sign your loan documents
Take a close look at the terms and conditions before signing off on your loan. If there's anything you don't understand, ask your lender or an expert to explain what it means. That way, you won't be hit with any surprises down the road.
Compare business loans
6 steps to take before applying for a business loan
Even if you're sure your business needs funding, a business loan may or may not be the best solution. These steps can help you decide if it's the right choice — and help you prepare for your search.
1. Determine why your business needs financing
There are some situations where a loan might be expensive and risky. For example, startups looking for seed money might not be able to find a loan. Even if you do, you may not be able to pay it off if your business doesn't meet its financial projections, and it could be extremely expensive. Some other options to consider are investors, crowdfunding and other startup-friendly options.
Knowing why your business needs money can help you decide what type of business loans to apply for. If you need money for a one-time project or expense, a term loan could be the way to go. If you need something ongoing, consider taking out a line of credit.
2. Check your business's financial health
Taking a close look at your business's finances can help you decide if taking on debt is the right move. It can also give you an idea of what types of loans your business might be eligible for. There are a few key numbers to know, including your business's current ratio and debt service coverage ratio (DSCR).
Your business's current ratio is its assets divided by its liabilities.
Its DSCR is its annual net operating income divided by its debt obligations for the year.
Both can give you a sense of whether or not your business can take on more debt. If your business has a current ratio below 1.2 or a DSCR below 1.25, you might have trouble handling repayments on a new loan.
3. Know your personal credit score
Lenders tend to consider the personal credit score of all owners with more than a 20% stake in the company more often than they look at your business's credit score. They do this partly because personal credit scores are more standardized than business credit scores.
Generally, you and all other business owners need to have a personal credit score above 620 to qualify for a loan and excellent credit to be eligible for the largest amounts and lowest rates. However, it's possible to get a business loan with a score as low as 500 with some alternative lenders — though it will likely be much more expensive.
4. Calculate how much your business needs to borrow
Knowing how much you need to borrow helps you decide where to start looking. Online lenders typically offer financing between $5,000 and $100,000. Banks and SBA loan providers can get your business up to $5 million. Microlenders offer small-dollar financing as low as a few hundred dollars.
5. Schedule time to apply
Realistically understanding how much time you and your employees can spend on an application can help you decide what type of lender to go with — or if a loan is even worth it.
Applying for a loan with an online lender sometimes only takes a few minutes, and you might get your funds as soon as the next day. But rates are usually higher than if you had spent several months working on an SBA loan application.
Online lenders also don't typically offer loans in amounts as high as banks and other traditional lenders. And those that do often require extra documentation and have a longer underwriting process. If you're looking for a $500,000 business loan or higher, expect to invest some time in the application.
6. Understand the loan options in your industry
Even if your business is in perfect financial health and you have excellent credit, you still might not be able to qualify for a loan if you're in a high-risk industry — and nonprofits typically can only get loans through a community development financial institution (CDFI).
But in general, your business may qualify for one of these six common types of business loans:
What happens after you apply for a business loan
Here's what you can generally expect after submitting your application.
Getting approved
Some business lenders offer quick approval decisions based on preliminary information. These lenders tend to require authorized connection to your bank accounts in order to see proof of your revenue and evaluate your cash flow.
If the lender doesn't offer this kind of preapproval, you'll likely be contacted by a loan officer to discuss your application in more detail. At this point, you may be asked to submit additional documentation such as tax returns.
Getting your money
How long it takes to receive your funds varies depending on your lender. Many online lenders can transfer the funds to your business's bank account as soon as the next day. Banks, credit unions and CDFIs can take anywhere from a few days to as long as a month. Generally, smaller institutions like local banks, credit unions and CDFIs take longer because they don't have as much staff.
How you use the money from your loan is just as important as getting it in the first place. The best ways to make the most out of your loan include buying new equipment, expanding your marketing reach and covering cash flow halts.
Repaying your loan
With a business term loan, your business is responsible for making full repayments on principal and interest until it's fully paid off. With a line of credit, your business can withdraw from the credit line as it needs. Some lenders turn each withdrawal into a short-term loan, while others add it to your balance and require a minimum monthly repayment — similar to a credit card. Other types of financing have different repayment methods.
If it's possible, consider signing up for automatic payments — often called autopay or auto debit. That way, you won't have to take time out of your day each month to make repayments.
Paying your loan back early
If your business can afford to, consider paying your loan back early to save on interest. Some lenders charge prepayment penalties, however, meaning that you won't be able to save. You also can't save with certain types of loans that come with built-in fees, like merchant cash advances.
Bottom line
Knowing what to expect during the business loan application process can help you cut down on the time and stress of applying. It can also help you decide in general if a loan is the way to go for your business.
Learn more about how it all works and compare lenders with our business loans guide.
Frequently asked questions
Picture: Shutterstock
More guides on Finder