Money Transfer Finder Hong Kong: Compare international money transfer services
Compare these money transfer services to find cheap, quick and convenient ways to send money overseas.
Are you looking for a suitable international money transfer option? There are more foreign exchange businesses than ever that enable you to send money overseas in minutes. Whether you need to send money back home or pay an employee based overseas, specialist international money transfer companies can give you a better deal than your bank.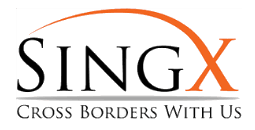 Send money internationally with SingX
Pay no fees on your first two transfers, up to HK$15,000. SingX offers the real exchange rate every time you make a transfer and is based closeby in Singapore.
Send money in 16+ currencies
Most transfers take 1 business day
Regulated by Hong Kong Customs and Excise Department
Compare money transfer services
Our table below lets you compare the services you can use to send money overseas. By inputting how much you want to transfer and to what currency, you'll be shown live exchange rates, fees and more.
Disclaimer: Exchange rates change often. Confirm the total cost with the provider before transferring money.
What is an international money transfer?
An international money transfer is what happens when you send money to someone overseas. You provide funds and your recipient's details to a bank or an independent transfer provider, which then exchanges the money into your desired currency and sends it to your recipient. You can send money over the phone, in person, through a mobile app or online.
You also have options when it comes to paying, depending on what the service you choose offers:
Cash
Credit or debit card
Bank transfer
And you have options for how your recipient receives the transfer:
Bank account
Mobile wallet
Cash pick-up
Door delivery
Learn more about money transfers for:
How do international money transfers work?
An international money transfer is the process of sending money overseas. These services specialise in foreign exchange services.
Generally, you open an account with the service, deposit the money you want to send via your local bank account so you're not charged any fees. Then, you indicate what country you want to send the funds to by providing the recipient's IBAN/SWIFT number and account number. The service then processes the transaction for you, which is usually at a better exchange rate and with lower fees due to economies of scale.
Most international bank-to-bank transfers are expensive and slow. You can get a better deal on international money transfers using a dedicated foreign exchange company, such as TransferWise, Western Union or SingX. There are two types of international money transfer providers: online-only companies and those with storefronts. These services offer more ways to pay and collect cash.
How do I choose an appropriate international money transfer for my situation?
In general, there are two situations in which travellers, expats and working holiday-makers find themselves in:
Situation 1
Your primary aim is to work.
You have bank accounts in both countries (or your recipient has one).
You're sending reasonably large sums of money – greater than HKD$50,000.
Situation 2
You don't have a bank account in the destination country.
You're passing through the country.
You're sending reasonably small sums of money – less than HKD$50,000.
There are two main options to help you out if you fall into situation one:
Option A. Use a dedicated money transfer company with zero or low fees and a competitive exchange rate (typically 1-2% less than mid-market rate).
Option B. Use your bank and pay fees up to HKD$220 (standard branch rate, an internet/online banking fee may be waived or lower) and get unfavourable exchange rates (typically 2-4% less than mid-market rate).
If you fall into situation two, there's one option you can take:
Option C: Use a remittance company.
How to transfer money internationally
There are two main ways to send money out of Hong Kong: a specialist money transfer service or your bank. Both banks and transfer services offer online transfers, with some offering in-branch transfers or the ability to send money over your phone via an app or calling an agent.
We'll go through the steps each method takes if you were sending online.
Through a money transfer specialist
The following steps give a good example of a typical transfer using a money transfer company.
Register online with the transfer service of your choice.
Input transaction details, including the amount you want to transfer.
Get approved by the transfer company. You may need to scan or email a copy of your ID for the first transaction.
Transfer funds through your bank using the account details from your transfer company.
Get your money. Your transfer service will deposit your funds in your destination account.
For you if
You want a more competitive exchange rate and lower fees than a bank transfer.
Not for you if
You want the familiarity and convenience of a known bank and don't have time to be verified.
Through your bank
If you choose to use a bank to carry out your transfer, the process is a little different.
Navigate to the international money transfers section of your account.
You'll usually need to know the address of the receiving bank, the account details of the receiving account, the account name and often the receiving bank's SWIFT code (an international bank identification system).
It's a good idea to check with your bank about exchange rates.
You can use this method to send an international money order online to your home bank account or to a third party.
For you if
You want the convenience of sending money directly from your existing bank account immediately.
Not for you if
You want fewer fees and a better exchange rate.
Tips on your international transfer
While there's no best way to transfer funds overseas, there are a few things you can do to make it cheaper.
Know your transfer currency's mid-market rate. This rate is the midpoint between worldwide supply and demand for that currency – and the rate banks and transfer services use when they trade among themselves. Use it as a baseline to compare against the rates you're being offered. The company that's closest is offering you the best rate.
Send more money per transfer. Many services discount the fees or waive them altogether when you send larger amounts.
Use forward contracts and limit orders if sending money regularly. A forward contract allows you to lock in a favourable exchange rate for future transfers. This means you'll avoid unpredictable movements in exchange rates. A limit order allows you to wait until a favourable exchange rate is found, and then lock it in for your transfer.
Don't transfer money internationally using your bank account.

International money transfers from your bank account can be an expensive way to send money overseas. Use comparison services and websites to shop around and find the best deal.
You should be aware of any limitations and sanctions placed on the recipient country.

International money transfers can be collected as cash in some countries; while bank account deposits are the only transfer option in other countries. International money transfer services such as Western Union offer different collection options for different countries. Furthermore, due to government regulations, you won't be able to send money to various countries.
What should you watch out for?
Keep an eye out for the following when you send money overseas:
Hidden fees. No transfer is truly free. If a service is advertising "fee-free transfers", there's probably a larger margin added to the exchange rate. Compare the rate you get quoted against the mid-market rate (which you can find on Google) to see if you're getting a good deal.
Fake rates. If you see a great exchange rate advertised on a provider's website, make sure the rate you see is the rate you will actually receive. Some companies advertise the mid-market exchange rate, which is the rate at which banks purchase foreign exchange, rather than the rate they actually offer their customers.
Failing to do your research. If you want to save some money, compare several transfer providers before choosing one to sell your transaction. Shop around for a company that offers reliable and affordable transfers, instead of just diving in head-first.
Scams. Scams cost Hongkongers 1.3 billion dollars in 2019. With this number increasing each year, it's important to keep an eye out for the most common scams. In general, it's best to only send money to someone you know personally.
Taxes and regulation. Each country regulates money transfers differently. Make sure you've read up on if your recipient needs to pay taxes on the money they're being sent. Other countries, like India or the US, have stricter regulations.
Other frequently asked questions
Sending to a specific country? Learn more
Bank accounts to use for overseas online transfers
International banks, such as Citibank and HSBC, can offer a better deal on international money transfers than homegrown financial institutions. But these banks have limited services and capabilities.
For example, Citibank offer free global transfers between Citibank accounts in specific countries. However, transfers can take a number of business days and the recipient must be a Citibank customer.
Take this example: A $5,000 online international money transfer to the Philippines
| Service | Transfer fee (HKD) | Exchange rate (HKD / PHP) | HKD Amount | PHP Amount |
| --- | --- | --- | --- | --- |
| TransferWise | $34.41 | 6.62451 | $5,000.00 | 32,894.60 |
| Western Union | $0.00 | 6.6054 | $5,000.00 | 33,027.12 |
| HSBC Premier | $0 | 6.51466 | $5,000.00 | 32,573.29 |
*Correct 23 March 2020
From the table above, we can see that money transfers services rates are typically better than bank rates despite the waived transfer fees. Although the transfer fee is waived for HSBC, the difference in rate outweighs the transfer fees. By paying a HKD$34.41 fee to TransferWise, you end up with 321.31‬PHP more once the conversion has taken place. TransferWise offers a better exchange rate than Western Union but after taking the transfer fee into account, the recipient will end up 132.52PHP more with Western Union. But again, in terms of transfer speed, TransferWise is faster than Western Union – 1 business day for the former company and 2-3 for the latter one.
Bottom Line: Best* money transfer service
There is no single best money transfer service, and the best service for you may not be the best for someone else. This is because there are many factors to consider when sending an international money transfer in addition to the exchange rate, including the transfer fees, the payment method, the speed of delivery and the level of customer service. One person may need to transfer money within 24 hours, while others may have no time frame.
You should consider a range of products when deciding which provider is best suited to your personal money transfer needs.