Finder is committed to editorial independence. While we receive compensation when you click links to partners, they do not influence our opinions or reviews. Learn how we make money.
Compare franchise financing options
Looking to open a franchise with an existing brand? Here's what to know about franchise financing.
Editor's choice: First Down Funding business loans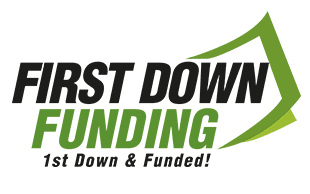 No prepayment penalties
Competitive rates
Works with bad credit and most industries
Check eligibility
It's an incredible undertaking to open up a business — either from the ground up or within an existing franchise. As a future franchisee, you're probably wondering about the costs to open, how you secure financing and what's expected by your franchisor. We've researched these questions to provide what you need to know.
What loan options are available for starting a franchise?
You have several avenues to research when looking into funding your franchise.
The franchisor. Many franchisors have in-house financing for specific amounts of debt. Franchisors typically specify how much you can borrow, the length of your repayment term and other conditions of your loan, which can vary greatly among franchisors.
Bank loans. Your personal bank or credit union may offer financing options, and many traditional banks make franchise-specific loans available.
General purpose business loans. The most widely used SBA loans, SBA 7(a) general loans can greatly help if you're investing in a franchise. Because SBA loans are guaranteed by the government, they're easier to qualify for than traditional bank loans. The amount and rates that you can potentially qualify for may make them worth the extra time and documents needed to apply. Outside of the loan itself, the Small Business Administration offers free tools to help you plan for securing the loan and keep up on your new enterprise once you've become a franchisee.
Franchise financing companies. A few lending companies specifically cater to entrepreneurs like yourself looking to open a franchise.
Equipment leasing services. Depending on the franchise, you may need to invest in expensive equipment. Most of the time these pieces are available to lease through the franchisor, but you may need to seek out a third-party supplier.
Venture capitalists and angel investors. While these avenues are generally thought of for avant-garde startups, you could obtain funding for franchising as well. Investors require surrendering a percentage of ownership to the person or people providing you financial assistance. Compare business loans versus investors.
Top 10 US franchises by number of locations + Startup costs
| | | | | |
| --- | --- | --- | --- | --- |
| | | | | |
| | | | | |
| | | | | |
| | | | | |
| | | | | |
| | | | | |
| | Wyndham Hotels and Resorts | | | |
| | | | | |
| | | | Varies by brand and number of rooms | |
| | | | | |
Business loan options to consider for financing your franchise
How do I compare my financing options?
Now that you know your different routes to choose from, here's what to keep an eye out for when weighing your options.
Your eligibility. Each franchisor has its own set of requirements for you to meet, and from there you'll need to meet the criteria any lenders have. Confirm eligibility with the providers you're interested in to see whether you meet their minimum standards. If not, you have the option of learning what you can change to make the cut. And keep exploring your other providers.
Type of loan. Many types of business loans need to be secured by collateral, whether that's by your mortgage, investment accounts, vehicle, life insurance or other assets. You may find that while you still need to secure them, SBA loans come with better interest rates and requirements that aren't as strict as other financing options. The fact that they're guaranteed for up to 90% of their amount by the government gives lenders the confidence they need to make offers to customers who may be more risky borrowers.
Loan amount. Getting as close to what you need without going too far over can be an important part of getting financed. When you get only what you need, you can prevent yourself from paying unnecessary interest. But if you don't have liquidity, get enough financing to consider having some working capital outside of your startup costs.
Loan term. Your term is a major factor in two pieces of your loan: how much you end up paying per month and how much you end up paying overall. A shorter loan term means higher monthly payments, but it also means a lower overall cost.
Interest rate. Lenders determine your interest rate by weighing many factors, but your personal credit score and business plan are two of the most important. Remember that the better your collateral offered, the less of a risk a lender will see you. When you're perceived as less risky, your interest rate is generally lower.
Fees and costs. Origination, underwriting and early repayment fees are typical costs that you could see. If a lender provides an APR, it includes the interest rate plus any upfront fees. Early repayment can be a conditional fee and is not reflected in the APR, so it's a good idea to carefully read through the terms of your offer before accepting it. Learn more about business loan costs.
What do I need to apply?
You've got your choices nailed down and you want to apply. Here are several things that most business lenders will ask for:
A fully prepared business plan.
Your personal banking and income documents.
Your personal asset and liability documents.
Your down payment or proof of collateral (if it's a secured loan).
Details of what the loan is for and how much you need.
8 quick tips on getting financing for a franchise
Read the franchise disclosure document (FDD) provided by your franchisor carefully to fully understand the costs specific to the franchise you're representing.
After you read the FDD, clear up any lingering questions with the franchisor, ensuring that you fully understand the costs of opening.
Put together a well-polished plan that shows you're ready for the responsibility of borrowing a large amount.
Get pre-approval from your top choice lenders who offer it.
Get to know your local small business associations.
Talk to other franchisees in the area.
Practice selling yourself as a business owner.
If you get rejected, don't give up. You may have other options if you do your research.
5 tips on running a successful franchise (source: Franchise Gator)
Be the biggest fan of your locations. Create a welcoming atmosphere for your employees and customers alike. Celebrate successes, and reward those who are working just as hard as you.
Understand and be understood. You're in charge of shaping your team — make sure it's one based in clear communication and honesty. The same should be extended to your franchisor.
A little optimism goes a long way. Let's face it, today's world can make it hard to be positive sometimes. Try to keep things on the up and up, and work toward solutions while treating problems as learning experiences.
Safety in all things. It's good to know when to take risks, but that should be tempered by detailed strategies for when things don't go the right way.
Trust your franchisor. You did your homework to choose a franchisor that's a good fit — and a good investment. Trust them to do the right thing for the company as a whole.
Bottom line
Opening up a franchise is a huge undertaking that takes no shortage of time and effort. Once you've done your homework to find a franchisor you want to work with, you'll want to review the funding options available to get the ball rolling. When you're taking out financing, be sure to work with a reputable lender, getting only the amount what you need.
Frequently asked questions about franchising
More guides on Finder