Finder is committed to editorial independence. While we receive compensation when you click links to partners, they do not influence our opinions or reviews. Learn how we make money.
Encuentra un préstamo de día de pago legítimo en línea
Antes de enviar tu solicitud, siempre vale la pena verificar: ¿el préstamo a corto plazo que estás solicitando es legítimo?
Editor's choice: CashUSA Installment Loans (es)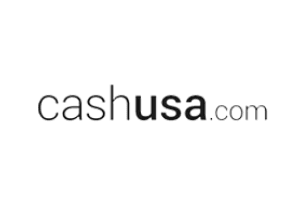 Aceptan baja calificación crediticia
Sin comisión por aplicación
Recursos para educación en deudas
See my rate
Aunque sean tiempos difíciles, no significa que debas conformarte con cualquier préstamo a corto plazo que encuentres. Los préstamos de día de pago y los préstamos a plazos no son legales en todos los estados, e incluso si lo son, los prestamistas generalmente tienen que cumplir con regulaciones estrictas. Cualquier prestamista que no esté dispuesto a cumplir con la ley estatal no será legítimo.
Encontrar un prestamista legítimo no tiene por qué ser difícil. Todo lo que necesitas es tener una noción clara de las leyes de tu estado y una base de referencia para encontrar una buena oferta.
¿Qué es un préstamo a corto plazo legítimo?
Un préstamo de día de pago legítimo es uno que te ofrecen legalmente. El prestamista debe cumplir con las regulaciones establecidas por tu estado, incluso si estás visitando temporalmente otro lugar. Los préstamos a corto plazo se pueden solicitar en línea y en tienda, pero están sujetos a las mismas regulaciones.
Generalmente, Los proveedores de préstamos a corto plazo tienen criterios menos estrictos que los bancos y otros tipos de prestamistas. Podrás solicitar un préstamo a corto plazo si tienes crédito negativo, si tus ingresos son bajos o si recibes beneficios del gobierno. Sin embargo, el criterio de elegibilidad poco estricto significa que las tasas y las tarifas son más altas que con otros préstamos.
Los prestamistas todavía tienen que atenerse al APR exigido por el estado y la cantidad que pueden prestar tiene un límite máximo impuesto por el estado.
La regla de la 'capacidad de pago'
Los prestamistas deben hacer un juicio razonable sobre la capacidad del solicitante para pagar el préstamo. El prestamista debe evaluar factores como los ingresos, los gastos de vivienda y la deuda existente para determinar si el solicitante realmente puede reembolsar el préstamo.
Si un prestamista no te solicita esa información o no intenta evaluar si puedes pagar el préstamo, es probable que no sea legítimo. Dado que hay muchos prestamistas que verifican, debes seguir adelante y encontrar uno que combine buenos términos con una sólida ética crediticia.
Una selección de préstamos legítimos que puedes solicitar
Consulta los sitios web de los proveedores en los que estés interesado para confirmar que operan en tu estado de residencia.
6 formas de saber si un proveedor de préstamos a corto plazo es legítimo
Lo siguiente debería ayudarte a encontrar préstamos a corto plazo legítimos fácilmente:
Acreditación de Better Business Bureau. Better Business Bureau (BBB) es una organización sin fines de lucro de más de un siglo de antigüedad que ayuda a identificar negocios confiables. Diferentes prestamistas a corto plazo en todo el país tienen acreditación BBB, por lo que tratar con estas empresas te podría brindar mayor tranquilidad.
Detalles de contacto. Tómate el tiempo necesario para encontrar la información de contacto de un prestamista. Si éste no proporciona más que un formulario de contacto o una dirección de correo electrónico, verifica cuán receptivo es antes de presentar una solicitud. Un proveedor legítimo de préstamos a corto plazo no debería tener problemas con proporcionar una dirección física, soporte vía telefónica o chat en vivo.
Tarifas y cargos. Los proveedores directos de préstamos a corto plazo legítimos están legalmente obligados a ser honestos con respecto a las tarifas y cargos que deberías pagar durante el plazo del préstamo, y se adhieren a todos los límites máximos impuestos. El contrato del préstamo debería establecer claramente todas las tarifas y cargos aplicables.
Cumple con las regulaciones estatales. Con los préstamos de día de pago legítimos, no tienes que preocuparte por que los prestamistas te cobren más que los límites máximos establecidos por el estado. Verifica las regulaciones en tu estado para asegurarte de que tu prestamista esté operando legalmente.
Permite usar el dinero para cualquier motivo legal. Los prestamistas a corto plazo legítimos no establecen ninguna estipulación sobre cómo puedes utilizar los fondos del préstamo siempre y cuando estés utilizando el dinero por una razón legal. Si tu prestamista intenta dictar cómo puedes usar los fondos de tu préstamo, es posible que no sea legítimo.
No requiere dinero por adelantado. Una de las mayores señales de alerta al buscar un prestamista es si éste solicita dinero por adelantado. Las cuotas de originación se pagan con el monto de tu préstamo, y no deberías pagar nada antes de pedir el préstamo.
Cómo protegerte de las estafas de préstamos de día de pago
¿Hay préstamos de día de pago disponibles en mi estado?
¿Son legítimos estos proveedores de préstamos de día de pago? Descúbrelo aquí
Incluso los préstamos legítimos a corto plazo pueden ser costosos
Ya sea que hayas elegido un préstamo de día de pago, un préstamo a plazos o un préstamo de título de auto, podrías tener que hacer un gasto mayor del que esperabas inicialmente. Los préstamos a corto plazo están diseñados para ser reembolsados rápidamente. Si no puedes pagar en la fecha de vencimiento, se te cobrarán más cargos e intereses adicionales, lo que podría aumentar rápidamente el costo total de tu préstamo.
Al igual que con cada opción de préstamo, siempre es importante asegurarte de poder reembolsar lo que pides prestado.
Más consideraciones a tomar en cuenta antes de aplicar
Tómate el tiempo necesario para revisar los términos y condiciones del préstamo, ya que este documento te indica cuánto tendrás que pagar en diferentes circunstancias, como en caso de prórrogas y pagos atrasados. Algunos estados no te permiten refinanciar un préstamo o sacar más de uno dentro de un periodo de tiempo determinado.
También tendrás que pagar tarifas adicionales si realizas un pago atrasado, y tu prestamista puede informar tus pagos tardíos a las agencias de crédito. Reconsidera si enviar la aplicación si crees que podrías tener problemas para pagar los fondos que tomaste prestados.
Caso de estudio: Don tiene una costosa factura del veterinario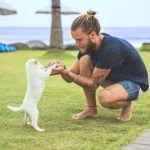 Imagina este escenario: Don sabe lo costosos que pueden ser los préstamos de día de pago, pero después de recibir una gran factura del veterinario, se da cuenta de que no tiene otra opción más que solicitar uno de éstos. En lugar de aplicar con el primero que encuentra, Don decide comparar diferentes prestamistas.
Él revisa las leyes de su estado y descubre que algunos proveedores están ofreciendo mucho más de lo que tienen permitido legalmente. Otros afirman que no realizan verificaciones de crédito o que proporcionan aceptación garantizada.
Don ignora a estos prestamistas y, en cambio, elige uno que describe claramente cuáles son sus tarifas y que tiene un buen servicio al cliente. Él pide prestado $200 y prevé el costo adicional en su presupuesto para el próximo mes.
En resumen
Saber qué buscar en un prestamista legítimo es tan importante como comprender las estafas comunes. Una vez que conozcas las leyes de tu estado, puedes decidir cuánto pedir prestado, hacerte una idea de cómo pagar, y comenzar a comparar tus opciones para asegurarte de que estás obteniendo una buena oferta.
Preguntas frecuentes