CareOne Debt Relief review
Thoroughly vet the company this service connects you with before signing up.
Best for when you're overwhelmed by your options.
Pick something else if you want to do some unbiased research on your own.
CareOne Debt Relief details
Free quote or consultation
Yes
Services
Debt consolidation loans, debt management, debt settlement
Minimum debt
Not stated
Typical turnaround
26 to 60 months
Direct or third-party negotiations
Third party
Types of debt
Unsecured debt
Accreditations
Trade organizations: None
Ratings
BBB: Not accredited, not rated, 1 out of 5 stars based on 1 review
Trustpilot: No Trustpilot reviews
Free resources or tools
Free debt guide after you sign up for a consultation
Customer service
Phone: 888-889-0565
How does CareOne Debt Relief work?
CareOne Debt Relief is a company that connects individuals with law firms, credit counseling, debt management and debt settlement companies. Rather than offering debt relief, it guides you through the process of choosing the right provider. Like any connection service, it does this by sending out your contact information to its partners.
Its partners offer debt relief programs that last anywhere from 26 to 60 months.
How much does it cost?
The cost varies depending on the provider and the type of service you sign up for. It's unclear if CareOne charges any fees itself. But usually connection services make money from their partners, not customers. If you're unhappy with your experience within the first six months after signing up, CareOne offers a 100% refund.
How much could I save with CareOne?
That also depends on the type of service and provider you sign up with. It advertises up to 57% savings on your monthly debt repayments, but it's unclear if that's referring to offers from its debt management or debt settlement partners.
Is CareOne legit?
CareOne is legit as far as it isn't on the Federal Trade Commission (FTC) list of banned debt relief companies. But it also isn't a member of any trade organizations, like the American Fair Credit Council (AFCC) or International Association of Professional Debt Arbitrators (IAPDA).
The real question is, are its partners legit? The answer: not always. At least one customer has sued it after connecting her with a partner that acted illegally.
What are the pros and cons of CareOne Debt Relief?
Use these benefits and drawbacks to help you decide if this provider is the right option for you.
Pros
Network of 52 partners
Offers debt settlement, management and credit counseling
Programs as long as 60 months
Available in every state
Cons
No information about cost or savings for most programs
Barely any customer reviews
Not an AFCC or IAPDA member
Has been sued over a partner's illegal practices
See more debt relief options
Compare even more debt relief providers before signing up with CareOne.
CareOne customer reviews and complaints
CareOne only has one negative customer review on the Better Business Bureau website and none on Trustpilot. One person mentioned having a good experience with CareOne.
But two reviews are not enough to make a judgment of the experience you might have with this provider. If you decide to sign up with CareOne, look for reviews of the partners it suggests before signing any agreement.
Legal actions against CareOne
In 2013, CareOne settled a lawsuit after connecting a customer with a law firm that acted illegally. The law firm collected fees but never negotiated down the customer's debt or paid her creditors.
When she was sued by her creditors, the law firm promised to help resolve the dispute but never did. Eventually, she was forced to file for bankruptcy.
What is CareOne?
CareOne is a debt relief connection service based in Columbia, Maryland. Bernie Dancel founded the company after struggling with debt and filing for bankruptcy in his 20s. It's worked with over 5 million customers and its providers have relationships with over 263,000 creditors.
Which companies does CareOne partner with?
You might get connected with one of the following debt relief companies and law firms if you sign up for this service.
How do I get started?
You can get started over the phone or online. Follow these steps to sign up online.
Go to the CareOne website.
Click Start now.
Fill out the form with your name, contact information and the amount of debt you'd like to enroll.
Review the privacy policy, terms of use and disclosure.
Check the box if you want to sign up for the newsletter, receive a free debt guide and promotional materials before hitting Contact me.
I've signed up. What happens next?
After you fill out a form, a representative should reach out to discuss your options. You'll be connected with a provider depending on your personal situation. From there, the provider will handle the rest of your debt relief process.
Programs take between 26 and 60 months to complete. While you're enrolled, continue to pay your creditors if at all possible. Otherwise you could face a lawsuit.
Compare other debt relief providers — including some of CareOne's partners — to see how it stacks up.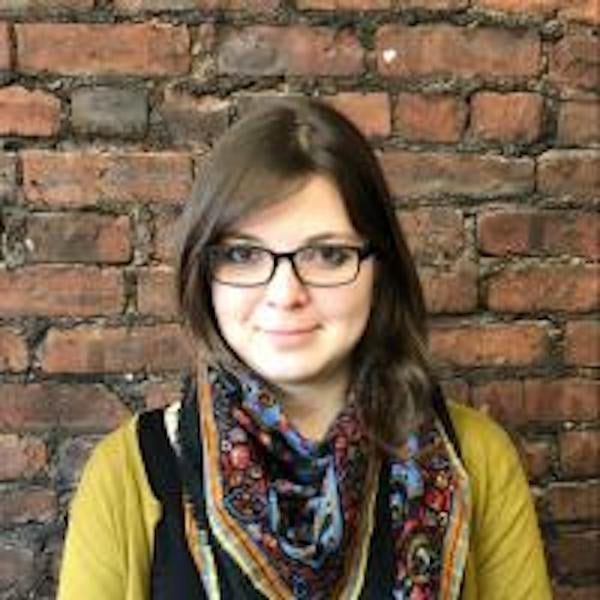 Review by
anna.serio@finder.com
---
Anna Serio is a trusted lending expert and certified Commercial Loan Officer who's published more than 1,000 articles on Finder to help Americans strengthen their financial literacy. A former editor of a newspaper in Beirut, Anna writes about personal, student, business and car loans. Today, digital publications like Business Insider, CNBC and the Simple Dollar feature her professional commentary, and she earned an Expert Contributor in Finance badge from review site Best Company in 2020.
Expert review
CareOne is a company that can guide you through the debt relief process. It's not a debt relief provider itself, but partners with a wide range of different types of debt relief companies that offer credit counseling, debt management and debt relief. Prices vary depending on your provider, but it offers a 100% money-back guarantee during the first six months you're enrolled in a program.
It might appear to be a helpful service. But there's not a lot of information out there about customer experiences — aside from a class action lawsuit. If you want a thoroughly vetted service provider you may want to look elsewhere.