Finder is committed to editorial independence. While we receive compensation when you click links to partners, they do not influence our opinions or reviews. Learn how we make money.
Build your own car emergency kit
What's in your trunk? Car preparation kits help you handle any road trip emergency.
The AAA reports that three out of five drivers deal with some kind of roadside incident that leaves them stranded. Whether it's as minor as a low car battery in the parking lot or as severe as a crash on a remote country road, having the right items in your vehicle could make the difference between a quick fix or a long, complicated experience.
What do you want to read about first?
Top retailers for prepper kits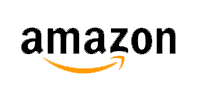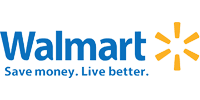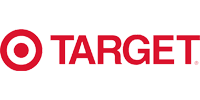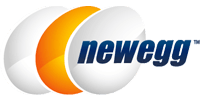 Discover coverage that's broader than competitors, valuable discounts up to 30% off and perks like shrinking deductibles that reward no claims.
Broad coverage, including for custom car parts or ridesharing
Transparent pricing tools that help you buy within budget
Accident forgiveness on small claims or for staying claim-free
Stack a variety of discounts for multiple cars, autopay or homeownership
20 things to add to your car's emergency kit
Save yourself some trouble with these items that can help if you find yourself without immediate help — or just need to patch things up to get back behind the wheel.


Cell phone and charger. When you're in trouble, among your best tools is the ability to call for help. A fully charged phone is handy when you need look up directions, call a friend to pick you up, request a tow truck or even contact emergency services. And a charger can help you power up while driving or traveling.
Basic emergency car tools. Most auto-specific and big-box retailers sell car kits containing jumper cables, reflectors to set up around disabled cars, a flashlight, a tire-pressure gauge and more. Owning these tools can more easily get you from the side of the road and to a safer spot, where you can wait for help.
First-aid kit. You never know when a roadside adventure will go awry. A well-stocked kit can help you care for a child's skinned elbow or blisters after a hike. Look for a car first aid kit that includes disinfectant, bandages, gauze pads, antibacterial ointment or salve and generic ibuprofen or acetaminophen.
Water and food. A car breakdown is tough enough — why add being hungry and miserable to the mix? Stocking nonperishable snacks like granola bars and bottled water in the car can be a big help if you're stranded and unsure when help will arrive.
Flashlight. If you run into trouble at night, a flashlight's a must-have. An especially useful tool is a flashlight with a strobe function, which can dramatically increase your visibility on the side of the road — good for your own safety and that of others on the road. It can even be helpful in the daytime. Engine compartments are often dim places to sort out a problem if you need to check on low oil or mysterious leaks.
Roadside flares. Reflectors and glow sticks are good. But nothing catches a passing driver's attention like waving something akin to lit fireworks. Roadside flares are meant to be held while they burn, so you can safely light a flare and flag down another motorist or use one to mark your vehicle's position in low-visibility weather, like snow or fog.
Emergency funds. A stashed-away $20 from your glove compartment can save the day if you run out of gas, need to pay an unexpected bridge toll or just need to grab some food in a cash-only convenience store. A towing service might even offer a slight discount if you pay on the spot.
Spare tire and jack. Many vehicles come with a spare tire, typically mounted underneath if it's a truck or beneath the floor panel of the trunk if it's a car. But not all cars come with a jack to lift the car or the right tool to remove the wheel's lug nuts. If you're driving a vehicle you bought used, see if your vehicle still has everything you need to change a tire on the go. Routinely check your spare tire to see if it's properly inflated. A flat tire is already a pain, but if your spare is flat too, you might as well not have a spare at all when the time comes to use it.
Foam tire sealant. Even better than a traditional patch kit, a canister of foam sealant could mean the difference between a quick fix and manually changing your tire along a busy road. Canisters are relatively inexpensive, and if the tire leak is small, your tire will likely be fine until you can get it permanently fixed or replaced within a couple of days.
Rope, towing strap or chain. If the opportunity presents itself, you might be able to connect your car to a good Samaritan's vehicle safely with a special towing strap designed for that exact purpose. With this tool, you might just save up to $100 in towing fees.
Do I really need everything on this list?
You might not need to carry all of these items in your car, but this list is a good starting point for creating your own kit. Start with a few basic, multi-purpose items like duct tape (bandage, sealant, paper, etc.) and a jacket (blanket, mop, flag, etc.). Check your kit every year to add and remove anything essential and you'll be able to build your kit over time.
Small fire extinguisher. While a rarely carried tool, a fire extinguisher can safely put out electrical fires in the passenger compartment or when there's smoke following an accident.
Duct tape. Duct tape is known by nearly every DIYer out there for its fixing properties. Fix a luggage or bike rack, stabilize a loose piece of trim, reinforce broken glass, patch a leaky window or cover jagged edges resulting from an accident until you can get your vehicle repaired.
Blanket or sleeping bag. Unless you live in a warmer climate, cold temperatures can be a factor if you're ever stranded in the winter. A blanket can keep you cozy while you wait in a disabled car for help to arrive.
Empty fuel container. It might sound like keeping a full gas can in your vehicle is a good idea, but it could quickly become a fire hazard in an accident. With a resealable empty fuel jug, you open up the option of walking to the nearest gas station for enough gas to un-strand yourself.
Spare vehicle fluids. Sure, we could all be more diligent about checking fluid levels. But many of us never look under the hood unless something's wrong. Keeping a spare quart of oil, a jug of coolant or radiator fluid and some windshield washing fluid in the trunk is an easy way to fix an issue if you run into trouble on a trip. Low oil or coolant can damage a car engine quickly, so watch out for those indicators on your dashboard. You could be fine between scheduled oil changes in a newer vehicle, but it's a good idea to check engine fluid levels before driving more than a couple of hours straight.
Dry clothes. Especially for people who drive often in snowy weather, a dry pair of shoes can mean the world after digging in the snow or pushing a stuck vehicle back onto the road. If you typically drive in winter conditions, keep some warm boots in your car, as well as spare gloves, a warm hat and even an extra winter coat, if you have one. You never know when you'll need it — or need to lend warmth to someone who's underprepared.
Rain poncho. Driving in the rain is inevitable, even if you live in a year-round sunny place. To avoid getting soaked, even a cheap plastic poncho is better than nothing if you need to change a tire or walk more than a few feet on a rainy day.
Paper and pen. If you must leave your car stuck on the shoulder of the road while you go for help or fuel, leaving a note can let passing motorists or even the police know what happened and how long you expect to be away. You could also consider keeping some pre-filled insurance claims forms in your glove compartment.
Snow shovel. Sliding off the road in the winter can be a relatively minor thing that doesn't require towing, but you'll likely not be able to drive yourself out of the spot you're stuck in. When this happens, a shovel can help you dig down past the snow so your car can get better traction on dirt or grass. Also worth mentioning: Cat litter or a small bag of sand in the trunk can be scattered under your tires to help with traction. With that shovel — and perhaps a friend who's willing to help push — you could get yourself back on the road in no time.
Windshield ice scraper. Defrosting your windshield enough to drive on a frigid morning could take 20 minutes or more by keeping your car running only. Most people don't have that kind of time, and remote starters run for 5 or 10 minutes to warm up before shutting off to conserve fuel. If you live where temperatures often dip below freezing at night, having an ice scraper is a must.
Things a die-hard prepper might have in their car
You might think you're hardcore for keeping a toolbox in the trunk. But there are probably a few things you haven't thought of yet. Consider these options to best prepare for the absolute worst.
Canned pet food. It's not for Fido — rather, emergency rations. Search-and-rescue professionals keep unappetizing dog food on hand instead of your typical snack, ensuring they truly wait for extreme hunger only. Especially when you don't know if or when help is coming.
Water purification tablets or filters. Gathering water from a seemingly clean and flowing source and then boiling it before drinking is great, but that requires access to a river or spring plus some means of heating the water. If you should find yourself stuck without any drinking water, inexpensive purification tablets can deactivate harmful bacteria, viruses and parasites to make water safe to drink. Or consider pump- or suction-based water filters that use an iodine or chlorine process to clean water. Some small straw-style drinking filters are so effective, you can draw potable water up from a scummy pond without worry.
Space blanket. They're reusable, they're cheap and they pack down to the size of a deck of cards. Keep one (or seven) of these in your car as an extra measure against a cold night in the back seat.
Pocket mirror. Use a mirror during the day or even at night to reflect light at cars and get attention when you're seriously stuck. After all, batteries only last so long, especially if you leave the headlights on. In a pinch, a CD can work for reflecting, and most people already have some of those in their car anyway.
Trauma kit. Going beyond mere cuts and bruises, a trauma kit typically includes an EpiPen and a splint for stabilizing a broken bone. Police officers, paramedics and soldiers also carry kits with treated gauze, which speeds up the body's natural clotting process to stop severe bleeding. That gauze isn't cheap, but if you find yourself needing it, the $40 you spent on a little roll of fabric is probably the last of your concerns.
GPS beacon. If your situation is so dire that you need to call for a search-and-rescue mission, GPS devices out there are designed to do just that at the push of a button. These devices typically cost from $100 to $150, but if you're often in remote areas with rough terrain, it could be a worthwhile investment.
Trying to stay prepared for anything? You're not alone.
Around 65% of Americans are preppers, or have purchased survival gear to prepare for worst case scenarios. 39% of women reported keeping survival items handy in case of an emergency, and 38% of millennials have recently purchased survival gear.
What about small kits for a driver like me?
Not everyone is going to get use out of an ice scraper or a pair of snow boots. Depending on where you live and how much you drive, one or two of these smaller kit ideas might be a better choice. Or consider signing up for a survival gear subscription box to get a little bit of everything sent to you every month.
Basic roadside safety kit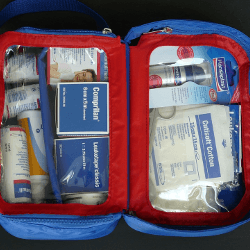 If you don't plan on handling your own repairs during a breakdown, choosing instead to call for help, keeping extra tools and equipment in your vehicle might not appeal to you.
No matter how you plan to deal with your car breaking down, you'll likely want these items on hand to keep you and your car safe:
Cell phone and charger
Roadside flares
Reflector triangles
Flashlight with strobe mode
Food and water
Blanket, sleeping bag, sweater or jacket
First aid kit
Especially useful if you have children, this little kit could help with anything from an upset stomach to a scraped knee or elbow. It could also come in handy if you're in a minor accident that leaves you with any little cuts or scrapes that don't need immediate medical attention.
Bandages
Gauze pads
Disinfectant — bottle or prepackaged wipes
Adhesive bandages
Medical tape
Contact lens solution or saline
Surgical scissors — for cutting away clothing or trimming bandages
Food and bottled water
Ibuprofen or acetaminophen
Dramamine
CPR mask
Roadside repair kit
If you know your way around a tire change, you'll want to keep the right tools on hand to tackle a flat tire or other minor repair by yourself. While changing a tire along the side of the road is never ideal, you might prefer that to being stranded and waiting for help.
Spare tire — ensure it's properly inflated and leak-free
Car jack
Lug wrench
Flat board or piece of wood — big enough for stabilizing the jack on soft ground
Rain poncho
Jumper cables
Work gloves
Spare engine fluids — oil, coolant and windshield wash
Flashlight
Duct tape
Compact tool kit — might contain pliers, a wrench set, a small saw, some steel wire and a screwdriver
Roadside flare or reflective markers
Multitool
Rope or bungee cords
Winter driving kit
If you live north of the Mason-Dixon Line, put together these items to prepare for snowy conditions that someone living in San Diego or Phoenix would probably never consider.
Snow shovel
Warm boots
Jumper cables — cold weather can sometimes drain car batteries in a matter of hours
Spare gloves, socks, hat and jacket
Cat litter or sand — will help with traction on slippery surfaces
Ice scraper for windshield
Blanket or sleeping bag
Air-activated hand warmers — can be held or inserted into coat pockets for extra warmth
Roadside flares, glow sticks or reflective markers
Flashlight
Pet owner kit
If you drive often with your favorite furry friend, having the right things on hand could be a huge help if you end up stranded for a few hours.
Water
Pet food
Food and water dishes
Treats or special snacks
Animal sedative or calming treat — typically contains things like tryptophan, chamomile and B vitamins
Old towel or blanket
Clean-up supplies — carpet cleaner, wet wipes and paper towels
Pet-friendly insect repellent
Maintaining your kit
Most of the items in these kits should last indefinitely, but you'll need to change out or replace these items every so often.
Flashlight. Every few months, check the batteries in your light to see if they're fresh. Because batteries can leak chemicals over time, you may be better off storing the batteries outside the flashlight until you need to use it. The batteries should still be checked periodically to see if they've lost charge or begun to degrade.
Spare tire. Your vehicle may come with a spare tire, and you'll need to check it periodically to make sure it's still inflated. A flat spare tire in a time of need is among the ultimate ironies.
Food and bottled water. Bottled water is meant to last indefinitely. But if that water freezes or gets heated, chemicals can leech from the plastic into the water. And even the most well-sealed granola bars or cookies can go stale after long, so you might want to replace them with new snacks every couple of months.
Medicine. If you keep a first-aid kit in your vehicle, take note of expiration dates for ibuprofen, acetaminophen or motion-sickness medicine. Taking a pill after its recommended discard date could result in side effects or ineffectiveness.
Traction aids. Cat litter can clump together and become useless as a traction tool after it's exposed to moisture — after all, that's what it was made to do. Replace your stash if you think it's gotten wet or if it's heavily clumped inside the container.
Other than maintaining your car kit, give your car a once-over before taking off on a long trip to avoid relying too much on emergency items and tools. Checking your engine fluids, tire pressure and lights could save you a lot of trouble later. Prevention is the ideal solution to most of the issues you might face when stranded on the road.
Building your own custom kit
To put a car kit together that perfectly suits your needs, ask yourself some questions about when and where you drive, plus how ready you are to get your hands dirty.

Is inclement weather likely to be an issue?
If you live in a place like northern Michigan or Vermont, this is a yes. Winter weather can get serious fast when you're out on the road. Even a bad summer storm can strand you, between poor driving conditions, downed tree limbs, road washouts and more. Consider items from the winter driving kit if you fit into this category, plus basic items for roadside safety.
How much night driving do you do?
If you commute home after dark most days, you'll benefit from visibility aids if you find yourself stuck on the side of the road. This is where flashlights, road flares, reflective triangles or cones and other high-visibility markers come into play. And because many people let their cell phone batteries dwindle throughout the day, the possibility of being stranded in the evening will probably make you appreciate that car charger even more.
Do you drive with children or pets in the vehicle?
If you often have kids or pets in your car, keep extra food and water on hand along with that first-aid kit in case of any injuries you can handle yourself. It's also a good idea to keep warm clothing or blankets stashed — children are more susceptible to extreme temperatures than adults.
Are you willing to tackle some issues on your own?
You might consider yourself handy, and maybe you've even done some minor maintenance work or changed your own tire. In that case, you'll want all the tools you need to make the kinds of repairs you're comfortable with. Other items worth considering could be work gloves, a warm jacket or rain poncho and a flashlight.
If you're not the type to tackle a roadside repair yourself, your primary concerns will involve staying warm, dry and safe while you call for help or wait for a friend or roadside assistance to arrive. Having a blanket or warm jacket in the vehicle could be helpful, but the biggest help will probably be that cell phone and charger.
Where to buy your car emergency kit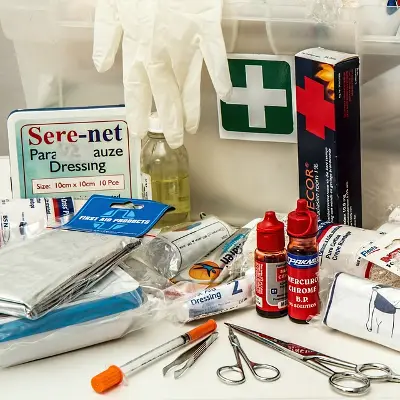 Amazon
Your one stop shop for prepper supplies
Amazon is a great place to start your search for a car emergency kit. You can find pre-made kits including bug out bags, emergency food supplies, first aid kits and wilderness survival kits. Or you can build your own kit individually and even set up automatic shipments for certain perishable or frequently replaced items.
Amazon and the Amazon logo are trademarks of Amazon.com, Inc. or its affiliates.
Customer ratings help you choose the best products
Free shipping with Amazon Prime
Automatic shipments on some items with Subscribe and Save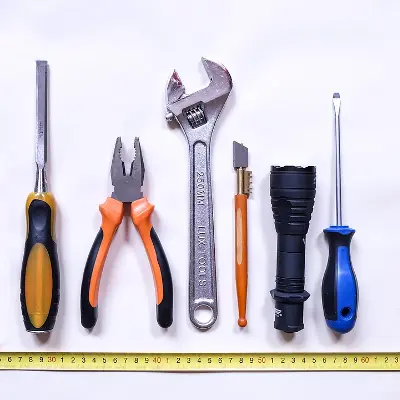 Walmart
Shop online or see what your local store has in stock
Walmart is known for offering a good value and cheaper items. Offering pre-made kits and individual items for your car emergency kit, Walmart is a great place to shop around for ideas whether you're shopping online or in your local store. Use the related items lists to explore new ideas to customize your kit.
Related items & huge selection to browse
Free two day shipping on almost anything
Free same day pick up available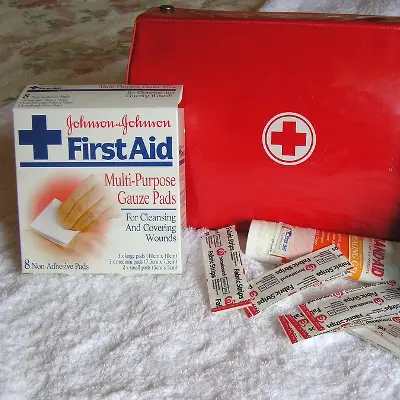 Target
Supplies for any kind of emergency kit
Target stores offer a wide selection of survival items without feeling overwhelming. You can shop for tons of pre-made kits in the basic from basic first aid to extreme survival. Unique guides to help you or your family learn survival skills include knot tying kits, wayfinding guides, firestarter kits and general outdoor skills sets. The AAA Emergency Roadside Kit is a nice starter kit in the lower price range to consider.
Free shipping & returns on any order
Pre-made kits for any scenario
Advanced sets to learn survival skills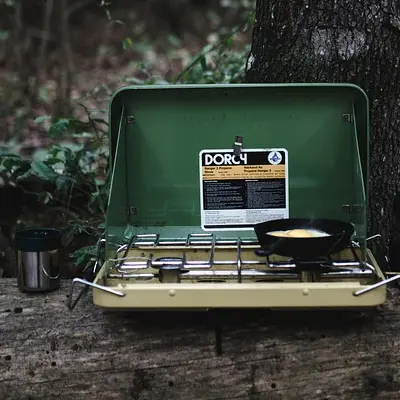 Newegg
Not just electronics and computer parts
While Newegg is known for its wide selection of electronics, computers and office supplies, you'll find plenty of products for preppers and survivalists. You can find the standard ready-made prepper kits, camping backpacks and food packs. You can also browse camping, fishing and outdoor sports sections to find great items for your kit, from tents and utility knives to flashlights and compasses. Newegg doesn't have the sheer volume as big box stores, but it's still a solid option to create your survival kit.
Pre-made kits and unique tools & gadgets
Free 2 or 3-day shipping with Newegg Premier
Price match guaranteed on certain products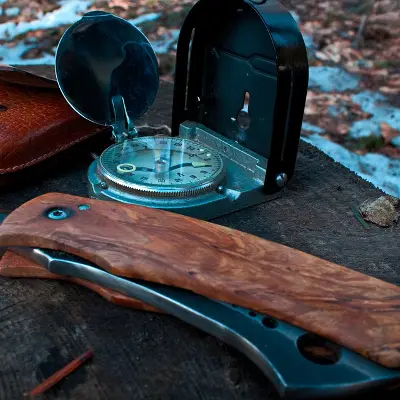 Best Buy
Electronics and other gadgets to round out your car kit
Another specialist in electronics and appliances, Best Buy offers solid high-tech options for your emergency kit. Without many pre-made kit options, Best Buy might be the place to find hard-to-find items or finish off your kit with high end items. Compare flashlights, coolers, portable cook stove, reusable water bottles and other small gadgets and tools. A few unique items to consider for your kit include a dry box for electronics and handheld metal detector.
Free shipping when you spend $35
Store pickup in an hour
Basic tools & electronic gadgets
Bottom line
Depending on where you live and how much you drive, you could end up not needing everything on the ultimate car kit list. Many prepacked emergency kits can cover run-of-the-mill issues on the road. But while you might not end up needing a snow shovel or roadside flare for yourself anytime soon, they could let you help someone else in trouble.
As anyone who has experienced a breakdown can probably tell you, it's better to be prepared for whatever might come. Be prepared with your own car survival kit or compare car insurance with roadside coverage for any situation you and your emergency kit can't handle.
Get the cheapest quotes
Compare car insurance companies near you.
Your information is secure.
Frequently asked questions about car go-kits