Finder is committed to editorial independence. While we receive compensation when you click links to partners, they do not influence our content.
Best Ethereum wallets
A beginner's guide to the most popular wallets for storing and managing Ether (ETH).
With the second-largest market cap after bitcoin, Ethereum is one of the world's most widely traded cryptocurrencies. However, if you're planning on buying and holding any ETH, it's important to find a secure wallet to ensure the safe storage of your tokens.
There's an extensive range of Ethereum-compatible wallets available, so the challenge is sifting through them all to find one that suits you. So, what are some of the best options when it comes to Ether wallets? Read on to find out.
Learn more Where to buy Ether (ETH)
Disclaimer: This information is not financial advice or an endorsement of cryptocurrency or any specific provider, service or offering. Cryptocurrencies are highly volatile and high risk. Do your own research and seek financial advice before buying. Please check with providers if their services are available in your state.
11 popular wallets for Ethereum
What to look for in an Ethereum wallet
If you're searching around for the best Ethereum wallet, make sure you look for the following features:
Security. Security should be your No. 1 concern when choosing a wallet, so research the features and measures a wallet has in place to protect your funds. For example, does it come with 2-factor authentication? What processes are in place to allow for easy backup and recovery?
Smart contract support. Smart contracts are implemented on the Ethereum network against a public address, but to access this address, you'll need an ETH wallet that's compatible with smart contracts.
Private keys. Look for a wallet that allows you to retain control of your private key, as this allows you to control your ETH holdings at all times.
Ongoing development. Ethereum wallets are a relatively new creation in the world of cryptocurrency, so it's important to look at the development team behind a wallet. In addition, check whether that team is constantly working to improve the wallet and whether other users have had good experience with the wallet's customer support staff.
Ease of use. Cryptocurrency wallets can sometimes be confusing and complicated, so look for a wallet that's easy to use and understand from the get-go.
Compatibility. Can you access your wallet on the device or devices you want to use to manage your cryptocurrency?
Support for multiple currencies. If you're looking to store other crypto coins or tokens, does the wallet provide support for any other currencies?
Check out our comprehensive guide to choosing a cryptocurrency wallet
---
Best Ethereum hardware wallets
Hardware wallets are offline vaults that provide a form of cold storage for your cryptocurrency. They're widely considered to be more secure than web, desktop and mobile wallets.
TREZOR
Security, storing a wide range of cryptocurrencies, quick setup and use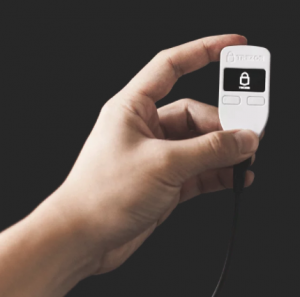 TREZOR was the first hardware wallet developed for bitcoin storage, so it's a well-established offering, but it now provides support for Ethereum as well. In fact, it also supports all other ERC20 tokens on the Ethereum network, as well as Ethereum Classic (ETC), Litecoin (LTC), Dash (DASH), Zcash (ZEC), Bitcoin Cash (BCH) and more.
To control the Ether stored with your TREZOR, you'll need to use an Ethereum web wallet. TREZOR recommends MyEtherWallet, an online wallet reviewed further down this page that features TREZOR integration. Similarly, if you want to create, deploy and interact with smart contracts, you'll also need to use MyEtherWallet in conjunction with your hardware wallet.
The biggest advantage of this wallet is its security. Offline wallets already have an advantage over online wallets or those stored on a PC or mobile device, but the TREZOR also offers a wide range of other features to secure your Ethereum holdings. These include 2-factor authentication, advanced cryptography and a screen that allows you to check essential transaction details before you confirm.
However, there are a couple of downsides, the first of which is that it can be a little more fiddly and time-consuming to access your holdings, so it may not be a convenient storage option if you're a regular trader. The other factor is the cost – at the time of writing, a TREZOR hardware wallet would set you back about $110. That's not a small amount of money, but it could be well worth it if you've got a large amount of ETH to store.
---
Ledger Nano S
Security, ease of use, stores a variety of coins and tokens
Cost, long shipping delays at time of writing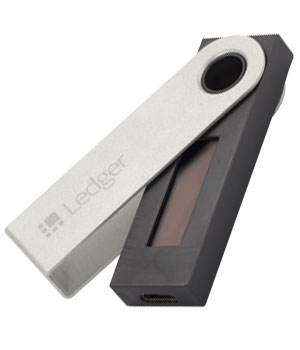 Another popular hardware wallet for storing Ethereum tokens and a range of other crypto coins and tokens, the Ledger Nano S combines ease of use with a host of security features.
It connects to any computer via USB and offers support for a wide range of cryptocurrencies, including Ethereum, bitcoin, Litecoin, Ethereum Classic and several other altcoins. It includes companion apps for Ethereum, Ethereum Classic and several other currencies to help simplify the process of managing your crypto holdings.
Read our full review of the Ledger Nano S
Once again, the headline attraction of this wallet is the added security it provides. Features include 2-factor authentication, a secure PIN code to lock your device and the ability to back up your account on a recovery sheet. The Nano S also features a built-in OLED screen that you can use to double-check transaction details with the tap of a button.
At the time of writing, the Ledger Nano S was listed for about $97 on the Ledger website, so it's cheaper than the TREZOR but still comes at a price. However, the popularity of this hardware wallet means that buyers might have to be prepared to accept a lengthy wait for orders to be shipped during periods of high demand.
---
KeepKey
Security, multi-currency support
It's not cheap, relatively new company
KeepKey is another USB hardware wallet that supports Ethereum and also allows you to store bitcoin, Litecoin and a handful of other cryptos. Launched in 2015, KeepKey is a hierarchical deterministic (HD) wallet with an attractive design and a long list of security features.
Because it's an HD wallet, you can generate and store an unlimited number of private keys. Every transaction you make using your KeepKey must be reviewed and approved via the device's OLED display and confirmation button, providing an extra layer of protection, while you can also set up a PIN code and recovery sentence during setup.
The setup process is simple and straightforward, and you'll need to download two Chrome applications – the first generates a wallet and the second allows you to connect to KeepKey through Chrome. The user interface is easy to understand and, while it's not really all that important, the design of the KeepKey device itself has been well received.
As for the drawbacks, KeepKey is still a relatively new company, so it doesn't have as many "runs on the board" as other hardware wallet offerings. It also tends to retail for north of the $155 mark, so you'll need to be willing to cover this upfront cost if you choose this as your Ethereum storage option.
---
Best Ethereum web wallets
Web wallets, sometimes also called online wallets, run on the cloud and can be accessed anywhere you have an Internet connection. While they're simple to set up and use, and they provide convenient access to your ETH, the fact that you're storing your tokens online does expose you to greater security risks than some other options.
MyEtherWallet
Simple and convenient access, retain your private key, interact with smart contracts
MyEtherWallet is a web wallet with a difference. While most online wallets control your private keys, MyEtherWallet allows you to store your Ethereum key on your own computer rather than on third-party servers. This offers an increased level of security when compared to some web wallets and is a key reason why this open-source wallet is so popular in the Ethereum community. However, it also means that you'll need to remember to safely back up your wallet on a regular basis.
You don't need to provide any personal information to create a wallet, and MyEtherWallet offers the handy feature of being able to write and access smart contracts. It also offers integration for hardware wallets like the Ledger Nano S and TREZOR, allowing you to manage your Ether in MyEtherWallet's browsing platform.
Other features include a built-in ETH to BTC swap facility and support for Ethereum Classic and any other ERC20 token on the Ethereum platform.
However, some users of MyEtherWallet have reported being targeted by phishing attacks and hackers, so you'll need to remember to take security precautions when using this free platform.
Find out more in our full review of MyEtherWallet
---
Coinbase
Easy access, stores multiple currencies
Private keys are not in your control, security risk of storing on an exchange
Due to the associated security risks, many experienced cryptocurrency users don't recommend storing Ethereum tokens or any other cryptocurrencies on an exchange platform for any length of time. However, some people are willing to make an exception for Coinbase.
Providing both an exchange service and a wallet, Coinbase offers one of the most popular web wallets around. It's probably also the easiest and most convenient option on this list, providing an intuitive interface and fast access to your ETH holdings whenever you need, as well as a more advanced storage option known as the Coinbase Vault.
After creating a Coinbase account, you can exchange fiat currency for Ether, bitcoin, Bitcoin Cash and Litecoin, and then store your crypto funds in your Coinbase wallet.
There are other drawbacks to consider, most prominently the fact that you don't retain control of your private keys. This means that you don't have full control over your ETH, and Coinbase could shut down your account if they wanted to.
---
Must read: Storing Ethereum in an exchange wallet
Just like the Coinbase example above, another option for storing Ether is to keep your tokens in your cryptocurrency exchange account. This is useful when you're planning on placing a trade in the near future, ensuring quick access to your ETH whenever you need.
However, storing large amounts of cryptocurrency on an exchange is not recommended, as this puts you at risk of security breaches. Not only are exchanges a common target for hackers, but there have also been incidences of less reputable exchange operators stealing from their customers. With this in mind, moving your funds to a secure wallet elsewhere is typically seen as the safest option.
---
MetaMask
Easy access to the Ethereum network and dapps, user-friendly interface, private key protection
Not as safe as hardware wallets, can be a little confusing at first
MetaMask is another extremely popular Ethereum wallet. A browser extension that provides easy access to the Ethereum network, MetaMask allows you to store and send Ether and also access dapps on the Ethereum system.
While the design is reasonably intuitive, it can take a little while to get used to the first few times. However, it does offer the benefit of encrypting your private keys and storing them on your computer, and you don't need to provide any personal information to register.
The MetaMask add-on can be installed in Chrome, Firefox, Opera and Brave, and was built with the aim of making Ethereum as accessible as possible. However, it's not as secure as a hardware wallet, so it may not be the best option for holding large amounts of Ethereum.
---
Best Ethereum desktop wallets
Desktop wallets are software programs that can be downloaded and installed on your computer. They're known for being user-friendly, generally providing better security than web wallets (but not hardware wallets) and being compatible with a range of operating systems.
Atomic Wallet
Holding all your ERC20 tokens in a simple and highly-explanatory wallet
Hardware wallet compatibility for more secure transactions
Atomic Wallet has a highly-explanatory, intuitive and well-labeled user interface that might make it the perfect option for a beginner who wants a single wallet to hold all their ERC20 tokens.
You can also exchange Ethereum, and many of these ERC20 tokens, directly through the wallet thanks to built-in ShapeShift and Changelly support.
The end result is a wallet that can put a powerful set of features in the hands of even a complete beginner. If you want to get up and running in just a couple of minutes flat, and then jump right into a highly-usable wallet that can make anyone feel like a pro, this might be the wallet for you.
The main downside might be that it doesn't have any compatible hardware wallets yet. If you don't have a hardware wallet this might not be a problem. But if you're looking for maximum security, you might want to check back once Ledger Nano S support, or similar, is available.
---
Mist
Mist, which is sometimes also referred to as the Ethereum Wallet, is the official Ethereum wallet. It's designed to offer safe and simple storage of ETH and any other token on the Ethereum blockchain, and because it's built and backed by the developers behind Ethereum, it's widely regarded to be a secure wallet option.
Signing up for this free wallet is a quick and straightforward process that doesn't require you to provide any personal information or ID. You'll also need to create a strong password – just make sure you don't lose it, as it's the only way you can access your wallet.
Another benefit of Mist is that it allows you to retain control of your private keys, which are stored on your computer. ShapeShift is built in to allow for fast currency exchanges, while smart contract support is also included.
However, a desktop wallet is never going to be as secure as a hardware wallet, and there's also the fact that some other wallets have simpler, more attractive user interfaces. If you're new to the world of crypto, it might take you a little while to understand how this wallet works.
---
Exodus
Stores multiple currencies, beautiful and easy-to-use interface
Doesn't support smart contracts, not as secure as hardware wallets
Exodus is another desktop wallet that provides easy and convenient storage of ETH. A multi-currency wallet, Exodus provides support for Ethereum, Ethereum Classic, bitcoin, Bitcoin Cash, Litecoin and more than 20 other coins and tokens, making it a good choice if you're looking to store a diverse portfolio.
The most notable feature of Exodus is its user interface, which is not only comparatively straightforward to understand but also often commended for its design. If you're a complete newcomer to the cryptocurrency world looking for a user-friendly wallet, Exodus might be a good entry point.
It also includes plenty of useful features, such as ShapeShift integration for quick currency exchanges and easy access to your crypto holdings at all times.
From a security point of view, there's an easy-to-use backup feature, and your private keys never leave your machine. However, this wallet will never provide the same level of protection for your ETH as an offline wallet would, while it also doesn't provide smart contract functionality.
Exodus is available for Windows, Mac and Linux operating systems.
Read more about Exodus in our full review
---
Best Ethereum mobile wallets
As the name suggests, a mobile wallet runs via an app you can download to your smartphone. They're much the same as desktop wallets but are often easier to use, while you'll also need to be wary of the security risk if you lose your phone.
Jaxx
Stores multiple cryptocurrencies, convenience, user-friendliness, control of private keys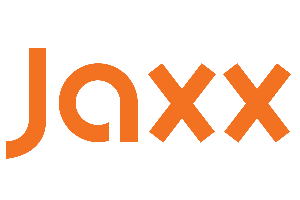 Created in 2014, Jaxx is a free, multi-currency wallet that's quickly built a loyal following. At the top of its list of features is support for a wide range of cryptocurrencies, including Ethereum, Ethereum Classic, bitcoin, Bitcoin Cash and more than 50 other coins and tokens.
It also boasts a user-friendly interface that even a complete crypto newbie should be able to make sense of right away. All the information you need to manage your crypto holdings is right in front of you and presented in an easy-to-digest way.
From a security point of view, your private keys are stored on your device instead of on Jaxx's server, while there's no identification required to use the wallet. It also works on multiple platforms, with app and software downloads available for Android and iOS devices as well as Windows, OSX and Linux, plus a Chrome browser extension. We could've technically included Jaxx in the list of desktop wallets above, but its high level of functionality on smartphones helps it stand out in this space.
However, in June 2017, reports surfaced of a "vulnerability" in Jaxx that led to the theft of $400,000 in customer funds, so make sure you're satisfied with the platform's security features before signing up.
Read more in our full review of Jaxx
---
Coinomi
Stores multiple crypto assets, ease of use, control of private keys
The Coinomi mobile wallet is fast, easy to use and supports an extensive range of cryptocurrencies. This Android app allows you to store hundreds of coins and tokens, including Ethereum, Ethereum Classic, bitcoin, Bitcoin Cash and more than 200 tokens on the Ethereum network. If you're looking for an app designed to help you manage your diverse cryptocurrency portfolio, this could be it.
As an HD Wallet, Coinomi provides solid security features and easy backups. It also allows you to retain ownership of your private keys, which never leave your device, and no KYC requirements when signing up means you can protect your identity.
It's simple to download and install the app and create a wallet, and the user interface is also reasonably straightforward. ShapeShift integration is another key feature, providing for fast exchanges between your crypto holdings.
The biggest downside is the lack of an iOS app, though an offering to please Apple users is reported to be coming soon.
Read our full review of Coinomi
---
Best Ethereum paper wallet
A paper wallet allows you to print out your public and private keys and use that piece of paper as your wallet. It offers a safe way to store ETH offline, provided you follow a few key precautions to ensure the security of this physical document.
ethaddress
Security, privacy, cheap cold storage
Doesn't support Ethereum Classic, inconvenient
If you want to keep your ETH in cold storage but don't want to fork out any money for a hardware wallet, you might want to look into the open-source ethaddress project. This paper wallet generator allows you to create an Ethereum wallet with your public and private keys printed on a piece of paper.
It's free to use and offers all the security benefits of offline storage, and you can also encrypt your private key for additional protection.
However, paper wallets can be something of a hassle – not only do you have to worry about securely storing the all-important piece of paper, but it's not all that convenient to access your funds in a hurry. It's also worth mentioning that ethaddress won't work with Ethereum Classic.
---
Tips for securely storing your Ethereum
What steps can you take to safely and securely store Ethereum? Remember these simple tips:
Store your private keys somewhere private. A private key is meant to be just that – private – so make sure you store yours in a safe place. If it's kept online, ensure that it's encrypted.
Make a backup. Back up your wallet regularly to protect yourself against unexpected accidents or mishaps, and ensure that your backup includes your most recent transactions.
Go offline. If you're holding a large amount of ETH or any other cryptocurrency, store the bulk of your funds in a reputable hardware wallet for the best security. You can also keep a small portion of your coins and tokens in a desktop or online wallet for quick access to spending money when you need to.
Choose a wallet that suits your needs. Some wallets are focused on security and can be time-consuming to use; other wallets are better for frequent trading and provide easy access to your ETH. Make sure whichever wallet you choose is right for your requirements.
Set up 2-factor authentication. Be careful to make the most of any security features included with your wallet. For example, if you can set up 2-factor authentication for an extra layer of protection, do it.
Check out our comprehensive guide to choosing a crypto wallet
---
Disclaimer: Cryptocurrencies are speculative, complex and involve significant risks – they are highly volatile and sensitive to secondary activity. Performance is unpredictable and past performance is no guarantee of future performance. Consider your own circumstances, and obtain your own advice, before relying on this information. You should also verify the nature of any product or service (including its legal status and relevant regulatory requirements) and consult the relevant Regulators' websites before making any decision. Finder, or the author, may have holdings in the cryptocurrencies discussed.