Review: AchieveCard Visa Prepaid Card
Monthly maintenance fee

$9.94
Summary
Please note: This product has been discontinued, and it is not available on our site.
The perks
Getting the AchieveCard Visa Prepaid Card comes with several benefits. Here's what you can look forward to as a cardholder:
Purchasing power. The Visa logo means your money is accepted anywhere that Visa is accepted.
Direct deposit. You can sign up to have your paycheck or government assistance payments deposited directly to your account, saving you the hassle of cashing it or depositing it at the bank in person.
Bill pay. You can use your account to pay your bills through bill pay, so you never miss a payment.
Live customer support. Talk to a real customer service representative when you need one.
Online banking. The conveniences offered with online banking are available at your fingertips, including balance inquiries and bill pay.
Text message alerts. Get notified by SMS of deposits and large purchases.
AchieveRewards loyalty program. Earn points for every deposit and purchase, and use them to win prizes.
The nuts and bolts
In terms of features, here's what you can expect from the AchieveCard Prepaid Visa:
Checking account alternative. The

AchieveCard Prepaid Visa

Card works similarly to a checking account. The card allows you to withdraw cash, make purchases, and load your card with the amount of money you choose.
Direct deposit. You can have your employer to send your paycheck or benefits to the card through direct deposit.
Multiple withdrawal locations. Need to withdraw cash? The

AchieveCard Prepaid Visa

Card

works with over 1 million ATMs worldwide. You can avoid ATM fees by using the card as "debit" to get cash back at your local grocery store instead of withdrawing money from an ATM.
Protection against fraud. Cardholders are protected by the Visa Zero Liability policy, and are not responsible for unauthorized transactions if they are reported within 2 business days. Funds on the card are also FDIC insured for up to $250,000.
Fees and limitations
Monthly account maintenance fee. In order to use the services associated with the AchieveCard Visa Prepaid Card, you will be charged a monthly maintenance fee of $9.95.
Foreign transaction fees. You will be charged 3%.
Card usage fees. There are a variety of fees associated with the use of this account. Be sure to familiarize yourself with these fees before you use certain features, as you can avoid these fees by accessing your money in certain ways. For example, you can avoid ACH debit fees if you use the online bill payment service to make payments to payees instead of using the bank routing number and your account number for payment. Some card usage fees include: ATM withdrawals – $2.50 per transaction. ATM balance inquiries – $1.50 per inquiry. Monthly paper statement – $5.
Maximum daily purchases. The maximum daily purchase amount is $2,000 for customers without direct deposit, and $3,000 for customers with direct deposit.
ATM daily cash advance limits. The maximum withdrawal amount per day is $300 for customers without direct deposit, and $500 for customers with direct deposit.
No authorized users. The addition of an authorized user is not permitted with this card.
Back to top
What to watch out for
Almost ALL of the AchieveCard Visa Prepaid Card's services come with a fee. Read the card agreement carefully so that you are fully aware of all of the fees you might incur.
Many prepaid cards run into issues with hold amounts at gas stations, which can cause your card to be declined or put a hold on a large portion of your money, so it's best to prepay inside for the amount of gas you'd like to put in your car.
Compare with other prepaid cards
How to apply for the AchieveCard Visa Prepaid Card
You can apply for the AchieveCard Visa Prepaid Card online. As with any application, you're going to need to meet some eligibility criteria.
Eligibility criteria:
You're at least 18 years old, 21 in some states
You're a permanent resident of the U.S. or a U.S. citizen
In order to speed up the application process, make sure that you have the following documents and information at hand when you're signing up.
Required documents:
Your name, residential status, residential address
Your phone number and email address
Your date of birth, Social Security number and mother's maiden name
A driver's license or other identifying documents
Bottom line
The AchieveCard Visa Prepaid Card is not a credit card. It is a prepaid debit card for individuals who are looking for a way to access the features of a bank account such as direct deposit and bill pay. The card features the Visa logo, so it can be used to make purchases anywhere Visa is accepted, including internationally. But the fees associated with this card could add up if you don't watch out. Be sure to check out other offers to make sure this is the right fit for you.
Back to top
AchieveCard Visa Prepaid is not currently available on Finder
Have you considered Greenlight?
Teach your child to spend, save and invest all in one app. Get 5+ financial literacy tools, including chores and allowances. All with powerful parental controls to decide where your child can spend and how much. Includes up to 5% savings rewards. Free one-month trial.
Free 30-day trial, then start at $4.99/month
Earn up to 5% on savings and 1% cashback
Optional investing tools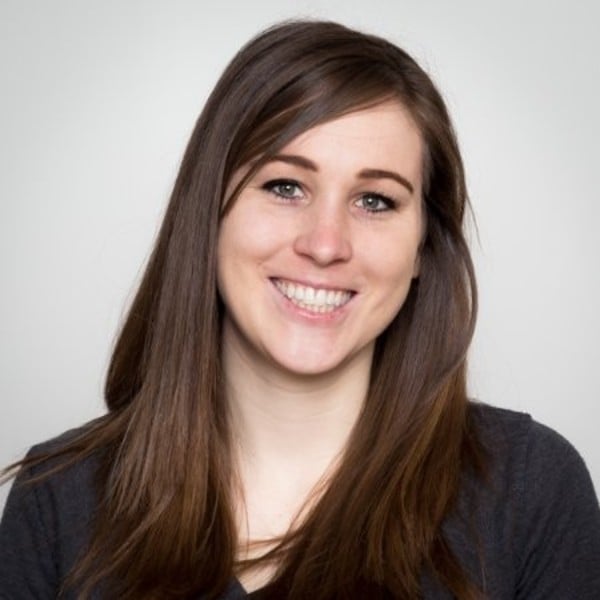 You are about to post a question on finder.com:
Do not enter personal information (eg. surname, phone number, bank details) as your question will be made public

finder.com

is a financial comparison and information service, not a bank or product provider
We cannot provide you with personal advice or recommendations
Your answer might already be waiting – check previous questions below to see if yours has already been asked
Accept and continue