Finder is committed to editorial independence. While we receive compensation when you click links to partners, they do not influence our opinions or reviews. Learn how we make money.
5 reasons to use a money transfer service instead of a bank
Get the best exchange rates by skipping the bank and using a money transfer service.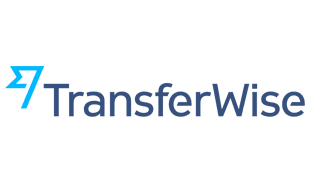 Fair service fees and mid-market rates – a major market differentiator
Next-day delivery for most currencies
Easy-to-use app
Go to site
When a friend needs a little cash during a vacation or a family member needs to pay rent back home, they may turn to you for help. An international money transfer can give them the funds they need to get by, but how you decide to make that transfer will impact how much you pay — and how much your recipient receives.
Your first thought may be to turn to a bank, but banks often have high fees and exchange rates that don't take advantage of daily fluctuations. Instead, compare your rates with a dedicated money transfer company. You may be able to find a service that charges a small fee, has a good exchange rate and gets transfer your money quickly. Below are our top five reasons to choose a money transfer service instead of a bank.
1. Avoid high transfer fees
If you're transferring money from one part of the world to another, your bank likely charges a higher fee than a dedicated money transfer company. Some services charge a percentage of your exchanged amount, while others charge a set fee per transaction. There are even some that won't charge a fee if you send enough money or if you're a regular customer, so shop around to find a company that suits your needs.
Some transfer providers offer lower fees but weaker exchange rates, while others charge no fees but profit from the margin between its rate and the mid-market rate. Compare the total cost of your transfer to make sure you're getting the best deal.
2. Get better exchange rates
Exchange rates are in a constant state of change. Everything from the global economic climate to local politics can impact how much a currency is worth. This means doing your research pays off, getting your recipient more cash for every dollar you send. Look at the trends of the previous month to gauge common fluctuations, and when it comes to picking your bank or a money transfer company, examine the exchange rates. You're more likely to get a good deal with a money transfer company, but not all companies calculate exchange rates the same. Compare your deals in the table above and pick a service that offers you a good rate.
Chelsea needs to transfer $500 to her friend in Australia.
Chelsea's friend Kate is spending her winter vacation in Australia when she loses her wallet. Missing her cards and almost all of her money, Kate desperately needs some help. Chelsea finds out her bank and two transfer companies offer cash pickup, so she calculates the rates to make sure Kate receives enough money to get by until she returns home.
Large bank
Money transfer service A
Money transfer service B
USD to AUD
$1 = $1.118
$1 = $1.274
$1 = $1.250
Transfer fee
$20
$5
$10
Transfer speed
3–5 days
1–2 days
1 day
Amount received when
transferring $500
$559
$637
$625
Although the first transfer service has a smaller fee and a better exchange rate, Chelsea chooses the second transfer service because of its speed. She's able to quickly send Kate the money she needs by filling out an online application, and Kate is able to pick it up early the next morning.
3. Apply quickly with an online form
Most international money transfer companies have applications you can fill out online on your phone, tablet or laptop, making the exchange process easy. You can view your total exchange amount, the fees and the time it will take for your transfer to process on one convenient page before you pay. This makes comparing rates simple so you can decide which company has the best deal.
4. Pick up your cash anywhere
Many money transfer companies have physical locations all around the globe. You can pick up cash from any of these locations provided you have the transaction number and a government-issued photo ID. If you choose this option, be sure you take some important safety precautions. Try to visit the storefront with a friend, keep your money hidden on a secured part of your body, avoid congested areas and deposit your cash somewhere safe as soon as possible.
If you'd rather not take the risk, most companies also offer deposits directly into your bank account.
Bank-to-bank may be your only option
If your recipient needs to have their money placed into a bank account, you may have to use a bank-to-bank transfer. This is because some countries lack a cash pickup location or because some banks don't allow international money transfers from an outside company. In this case, you'll likely have to pay a higher fee and deal with a less optimal exchange rate, but you should still be able to send a large transfer overseas.
5. Transfer your money within days or even hours
Banks are known for making you wait days while they process your transfer request, and a bank's short hours and multiple holidays could further delay your transfer. Since international money transfer companies are in the business of exchanging currencies, the wait time is usually much shorter. Your recipient will only have to wait a day or two to get their cash, and if you're in a rush, there are services available that can transfer your cash instantly — just keep in mind that this will likely have a higher fee and a less optimal exchange rate.
Our list of currency pairs will help you find the most recent exchange rates
Foreign exchange scandals
Since almost every foreign exchange takes place digitally, there have been large banks and other exchange companies that have taken advantage of the system in the past. In order to establish a daily rate, there was a 60-second window to establish the benchmark rate.
For over a decade, multiple banks that worked with foreign currencies worked together to manipulate the rate and value of certain currencies. This resulted in billions of dollars of loss that has yet to be fully accounted for.
This forex scandal resulted in a number of investigations in 2013 and an extension to the exchange window in 2014. There is now a five-minute window in London's exchange market — which controls about 40% of the foreign exchange worldwide — that helps to control the rate.
While these manipulations were done by banks, they impacted the foreign exchange market and thus the rates of all money transfer services. Scandals like this are being investigated and regulated so future prices reflect true market value.
Browse your money transfer options below
Bottom line
When you're dealing with money transfers between countries, the process can seem daunting. You may be tempted to just go with your bank like you would with any other service, but this means you'll likely face higher fees and exchange rates that favor the bank — not you. Instead, consider an international money transfer service to complete your transaction. It can save you time, money and the headache of a bank.
Find out all of the important steps to making a money transfer
More guides on Finder