Where to buy weights online | Weights for sale and in-stock
Looking to tone up at home? Buy weights including dumbbells, kettlebells and barbells at these key sites.
Black Friday 2020
Nutrition
Fitness Apparel
Can't get to the gym but keen to keep your strength up?
There's no excuse for missing a session at home when you have a set of affordable free weights. Think dumbbells, kettlebells and barbells, which can all be bought easily online and delivered straight to your door.
Top in-stock picks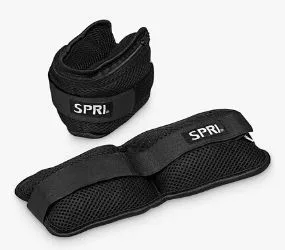 SPRI Adjustable 2.3kg Ankle Weights Set
from John Lewis & Partners
This ankle weight set consists of 2 adjustable ankle weights perfect for adding to any workout.
When our crew last checked this product it was
IN STOCK.
View details
Don't forget to check out the promos and discount codes we've listed below to see if you can save money at the checkout.
Where to buy weights online
---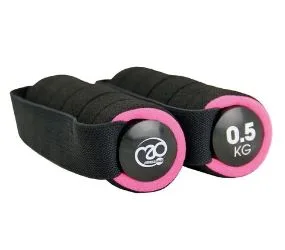 1. Sweatband

Sweatband has low prices on gym equipment of all types from ping pong tables to weight sets.
Shop all the equipment for your home gym at great prices from Sweatband.
Low prices
Free delivery on selected orders
Frequent deals & discounts
---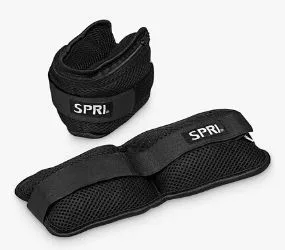 ---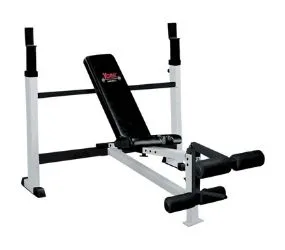 ---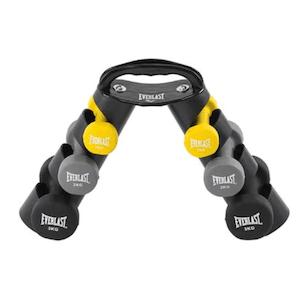 4. Sports Direct

For affordable free weights and home gym equipment, shop Sports Direct.
There's no need to hit the gym to keep fit. Just set up your living room with a circuit of weights, which can be bought for less from Sports Direct.
Standard delivery is £4.99
Great deals available
Range of dumbbells, kettlebells and barbells to choose from
Go to Sports Direct website View discount codes for Sports Direct
---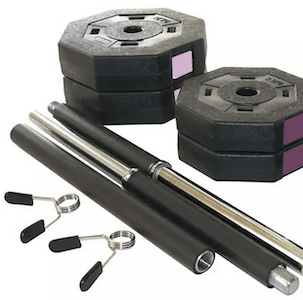 5. Argos

Looking for a range of barbells and plates? Shop Argos.
Get your strength training regime underway at home thanks to great value free weights from Argos.
Order by 6pm and get same-day delivery for £3.95
Free returns
Great deals available
---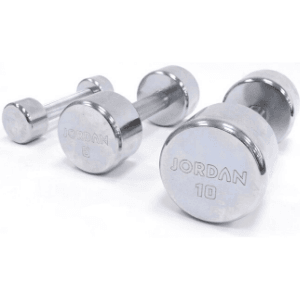 ---
Does your company belong in this list?
Which of these retailers offer free delivery?
Sweatband: Offers free delivery on lots of items.
Argos: Order by 6pm and get same-day delivery for £3.95
Fitness Superstore: Free delivery on orders over £299
---
How effective is weight training?
Finder's wellbeing expert Amelia Glean answers

Weight training is a great form of exercise for people of all ages. Two or three 20 or 30-minute strength training sessions a week can result in significant health benefits such as increased muscle mass, stronger bones and an improved metabolical rate.
1. Fat loss
While weight training is never usually considered as part of a program to lose weight, lifting weights as part of your exercise routine can help you to burn just as much fat, or more, than cardio workouts like running or cycling. This is to do with the building of muscle, which burns calories at a greater rate. Weight training can also boost metabolism. Therefore, the emphasis is on fat loss, rather than weight loss.
2. Bone health
Most of us know that strength training can help build and maintain muscle mass. What many of us don't know is that strong muscles lead to strong bones, and having strong bones minimises the risk of fractures due to osteoporosis. Weight training routines will often target the hips, spine, and wrists, which are the sites most likely to fracture as we get older.
3. Posture and sleep
Weight training comes with other bonuses, too, according to numerous scientific studies. Researchers from the University of Pennsylvania, for example, found that people who participated in sports like aerobics, biking, and strength training were more likely to report "sufficient sleep" than those who got no physical activity. If that wasn't enough, strength training helps to build muscle, which means you're also supporting the bones and other supporting tissues of the body, including the lower back, which is great for improving posture.
Other weight training FAQs
Your dumbbell weight requirements will depend on why you're strength training. Beginners looking to tone up can try lifting weights between 2kg and 8kg. We advise discussing your workout plan with a qualified professional if you are unsure.

Research suggests that lifting weights can help you to burn calories and lose weight, but it's not just during the exercise that you'll see the benefits. The after-burn effect means that you can burn calories for up to 72 hours after your session, as well as during it. This is in contrast to running, which burns many calories during the exercise, but stops after you finish.

If you're weight training at home, particularly if you're a beginner, make sure to take note of the correct form required for each move before you do it. This will help to prevent unnecessary injury. YouTube is a great tool that allows you to watch particular exercises or routines for free. Often, you can find sessions online from certified PT's, including Joe Wicks… otherwise known as The Body Coach. If you're still unsure, speak to a qualified professional before completing these exercises.

Both are forms of strength training, but calisthenics focuses on bodyweight exercises like lunges, push-ups and sit-ups, whereas weight lifting involves lifting barbells, kettlebells and dumbbells. The effectiveness of each type of training depends on the results you are seeking, but generally speaking, weight training is better for building muscle mass and functional strength and calisthenics is better for overall training flexibility and endurance.

Weight training is easy for anyone to start up. As mentioned above, get yourself some dumbbells at a lower weight and practise your form on specific moves before increasing the kgs. It's always more important to follow correct form and perform this at a higher number of reps, than lift heavier weight with bad form and lower reps.

If you are following a specific program, there's no reason why weight training at home can't be as useful as taking a trip to the gym. However, this does depend on your overall fitness goals. Gyms will often have a range of weights available for those who wish to sculpt their bodies in particular way, like bodybuilders for example. For the majority of us however, working out with dumbbells from home can see us achieve great results, without forking out monthly for a gym membership!
---
Browse our top exercise deals and discounts