Verge (XVG) price prediction 2023
What affects the value of Verge (XVG) and what might the future hold for this popular privacy cryptocurrency?
Verge (XVG) is a privacy cryptocurrency developed with a focus on secure and anonymous transactions. Originally founded as DogeCoinDark in 2014, Verge adopted its current name in February 2016. The success of other privacy coins has shown that there is market demand for anonymous cryptocurrencies, but is Verge well placed to take advantage of those potential opportunities?
Crypto is unregulated in the UK; there's no consumer protection; value can rise or fall; tax on profits may apply*.
At a glance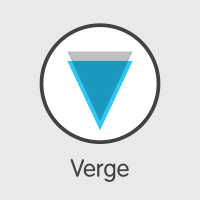 | | |
| --- | --- |
| Coin name | Verge |
| Symbol | XVG |
| Algorithm types | Scrypt, x17, groestl, BLAKE2s and lyra2REv2 |
| Mineable | Yes |
| Launch date | 2014 |
Verge price prediction
Cryptocurrencies have a reputation for volatility and are capable of experiencing both rapid price rises and falls in relatively short timeframes. They're also highly complicated assets, and there are several factors that can have an impact on the value of any coin or token.
With this in mind, it's crucial that you carefully consider all the risks and potential benefits associated with any cryptocurrency before buying. So if you're thinking of buying Verge, remember to consider the following:
What could drive Verge's growth?
Demand. Ever since the creation of Bitcoin, it's been clear that there is a demand among some cryptocurrency users for a coin that offers private and anonymous transactions. This is also reflected in the growth of other privacy-based coins such as Monero (XMR) and Dash (DASH).
Accessibility. The more exchanges a cryptocurrency is listed on, the more legitimacy and credibility that coin may have in the eyes of potential buyers. A large number of listings also makes it easier to buy the currency, so take a look at the number of exchanges that currently list Verge.
Regulation opportunity. As legislators attempt to keep pace with the rapid growth of digital currencies, we see and hear frequent media reports about potential crackdowns on cryptocurrency trading. Increased regulation, should it occur, may create increased demand for coins like Verge among people looking to find a way around legal and tax barriers.
Acceptance. The level of adoption and acceptance Verge achieves will be crucial to its value. You can find a list of real-world vendors who accept XVG on the Verge website.
Future projects. Future developments and upgrades could potentially impact the usefulness of a coin. For example, Verge's Rootstock project is designed to add a sidechain to Verge for the processing of smart contracts. It's scheduled for completion in Q1, 2018.
What could hold Verge back?
Competitors. Verge isn't the only privacy coin competing for market share. Monero, Dash, PIVX (PIVX), Zcash (ZEC) and Nav Coin (NAV) are just some of the other coins which could potentially limit the adoption of Verge.
Potential for illegal use. Any coin that focuses on privacy runs the risk of becoming associated with illegal activities. For example, some commentators have pointed to the potential for privacy coins to be used in money laundering by countries looking to evade international sanctions, while there has also been plenty of media coverage of the links between privacy coins and online criminals. Such links could potentially have a negative influence on the public perception of a crypto like Verge.
Regulation threat. While regulatory changes could offer an opportunity for Verge, they could also present a threat. If prospective buyers fear that privacy cryptocurrencies could be targeted by tough legislation, they may be more hesitant to buy into those currencies.
Still in development. The technology behind Verge is still being developed and updated, so this creates some uncertainty about what the future will hold for the value of XVG. And while many modern crypto projects are backed by a foundation, Verge is an open-source project supported by anonymous developers.
Supply. According to CoinMarketCap, at the time of writing (23 February 2018) Verge had a circulating supply of 14,628,427,635 XVG. The total supply is 16,555,000,000 XVG.
Where to buy Verge (XVG)
Table: shows partner brands and other brands, sorted by popularity
Crypto is unregulated in the UK; there's no consumer protection; value can rise or fall; tax on profits may apply*.
What's coming up in Verge's roadmap?
When attempting to predict the future price movements of any cryptocurrency, it's important to take a look at the future upgrades, improvements and releases planned by the development team. The Verge project roadmap reveals the following upcoming milestones, all scheduled for the first quarter of 2018:
I2P Android Wallet. This is designed to allow anonymous mobile transactions over the I2P network.
Mining update. The roadmap describes this update as follows: "XVGui Miner, Official Mining Pool, Mining Guide".
RSK smart contracts. Known as the Rootstock project, this will add a sidechain to Verge designed to process smart contracts.
New website. A website redesign that will include new how-to guides, an updated roadmap, a list of official core members and a blog with official Verge news.
Verge's competition
Verge faces stiff competition from a number of other coins designed to offer privacy and anonymous transactions. These include the following:
Monero (XMR). This is an open-source, decentralised currency designed to be secure, private and untraceable. It features in the top 20 coins by market capitalisation.
Dash (DASH). Designed to allow instant and private payments, Dash is regularly listed in the top 10 coins in terms of market capitalisation.
PIVX (PIVX). Built on the Zerocoin protocol, PIVX aims to offer security, privacy and low transaction fees.
Zcash (ZEC). ZEC is well established in the list of the top 50 coins by market capitalisation.
Nav Coin (NAV). A Bitcoin-based cryptocurrency designed for fast transactions, minimal fees and the option for private transactions.
Beyond 2023: What does the future hold for Verge?
In the emerging world of cryptocurrency, accurately predicting the future is impossible, so it's extremely difficult to say with any certainty what lies in store for Verge beyond 2018.
On the plus side, there is undoubtedly demand within the cryptocurrency community for privacy coins, and if Verge can achieve a higher level of acceptance then there's certainly plenty of potential for growth.
However, there are two major factors causing uncertainty around where the price of Verge will be headed in the years ahead. The first of those is the double-edged sword of regulatory changes, which, depending on your point of view, could offer benefits or serious risks to all privacy coins.
The second factor is market competition. The privacy coin sector is a crowded one and there are several currencies in direct competition with Verge, so it'll be interesting to see how the landscape changes in the next 12 months.
Bottom line
Verge is a project that has potential and a number of factors in its favour, including the popularity of privacy coins, listings on several exchanges and ongoing development. However, currencies that provide anonymity always run the risk of becoming associated with illicit transactions. Verge also faces stiff competition from several other privacy coin projects.
With this in mind, it's essential that you carefully research all the pros and cons of Verge as well as the factors that could influence its price moving forward before deciding whether to buy any XVG.
FAQs
---
Images: Shutterstock
*Cryptocurrencies aren't regulated in the UK and there's no protection from the Financial Ombudsman or the Financial Services Compensation Scheme. Your capital is at risk. Capital gains tax on profits may apply.
Cryptocurrencies are speculative and investing in them involves significant risks - they're highly volatile, vulnerable to hacking and sensitive to secondary activity. The value of investments can fall as well as rise and you may get back less than you invested. Past performance is no guarantee of future results. This content shouldn't be interpreted as a recommendation to invest. Before you invest, you should get advice and decide whether the potential return outweighs the risks. Finder, or the author, may have holdings in the cryptocurrencies discussed.