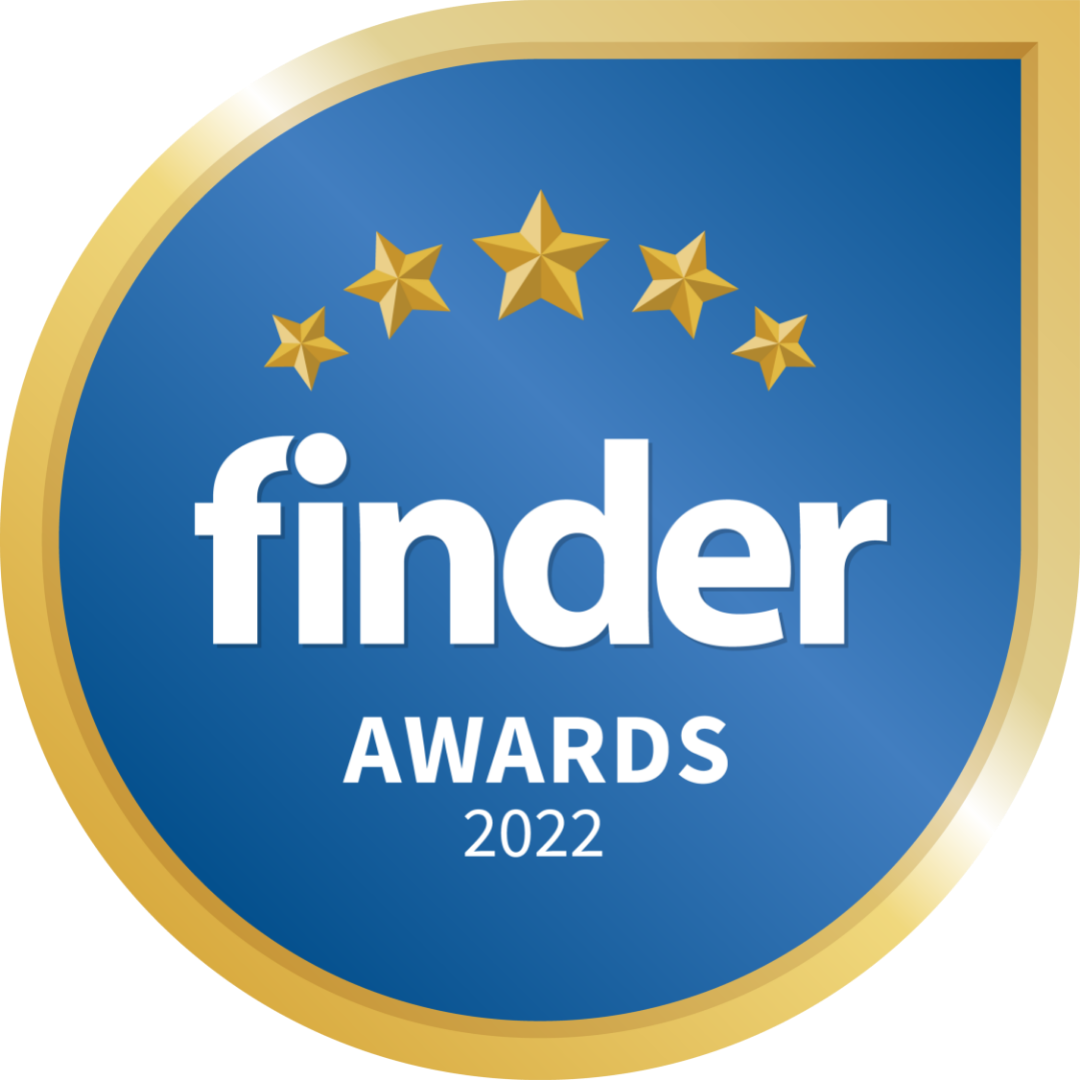 Finder Travel Insurance Customer Satisfaction Awards 2022
See the full results of our independent customer satisfaction survey of 759 travel insurance customers – who will you go to the ends of the world for?
We surveyed the customers for some of the largest travel insurance providers in the UK to find out what they thought about everything from its customer service to how quickly it pays out in the unfortunate event that you have to make a claim.
Check out who our winners were below as well as who took home the highly commended award. We've also put together a table of all the results with an explanation of how we came up with our results.
The winners are based on both overall satisfaction scores (star ratings) and recommendation scores (the percentage of customers who said they'd recommend the brand to a friend).
Our travel insurance winners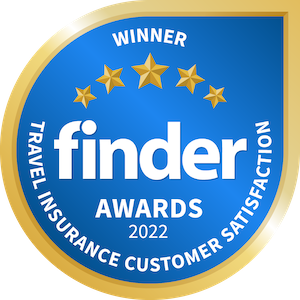 Winner, Best Travel Insurance:
Saga
Specialising in travel insurance for people aged over 50, with no upper age limit, Saga scored highest for travel insurance in our 2022 Customer Satisfaction Awards. Customers praised this provider's comprehensive and efficient service, user-friendly website and affordable policies. Tailor your cover to include a pre-existing medical condition, or go off-piste with peace of mind with their winter sports add-on.
Read our review of Saga travel insurance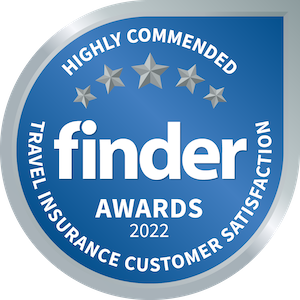 Highly Commended, Travel Insurance:
Direct Line
Direct Line has got you covered with three types of travel insurance, whether you're planning for your one yearly vacay, jet setting multiple times in 12 months or an epic 18-month backpacking tour across the globe. Its customers highlighted, in particular, Direct Line's great value for money offering excellent cover at competitive rates.
Read our review of Direct Line travel insurance
Our 2022 travel insurance customer satisfaction league table
We asked policyholders to rate their satisfaction with their travel insurance company, and whether they'd recommend it to a friend. We've shown both for each brand in the table below. Our independent survey of 759 insurance customers was carried out in December 2021.
Overall satisfaction
Customers who'd recommend
Issuer
Review

★★★★★

84%
Saga travel insurance is tailored for people aged over 50 and there's no upper age limit. Customers in our survey praised the service for being professional with great prices. There's a special policy covering pre-existing medical conditions, and there's a winter sports add-on. Policies get 3 or 5 stars from Defaqto.
View deals

★★★★★

79%
Many Direct Line customers in our survey find it to be fast, reliable and easy to use. Policies get 4-star or 5-star ratings from Defaqto. Fairly limited options, with extensions for personal belongings and winter sports.
View deals

★★★★★

75%
Aviva customers think this is a great insurance provider with good value for money. They liked its response to the coronavirus pandemic. There's only one level of cover rather than a range of tiers, and it's worth knowing that baggage cover costs more. You can get extensions for activities such as scuba-diving and winter sports. Aviva's single trip and multi-trip policies are both 5-star rated by Defaqto.
View deals

★★★★★

61%
Alpha has four levels of cover available: single trip, multi-trip, winter sports and, an unusual cover, staycation. It has Defaqto ratings between 3 and 5 based on the different policies and customers find it to be reliable and good value for money.
View deals

★★★★★

68%
AXA offers a wide range of cover types and levels (three tiers: bronze, silver and gold). Customers felt that the service was reliable and the staff are helpful. Defaqto gives the policies 3-5 stars.
View deals

★★★★★

74%
Many Asda Money customers in our survey said they thought the cover was well priced but some customers said that it could improve its customer service. There are three levels of cover, and Defaqto ratings range from 3 to 5 stars.
View deals

★★★★★

71%
Lots of options and levels with Post Office Money travel insurance and it makes a point of saying it will "consider" covering any medical condition. Customers in our survey felt they'd received great customer service at a great price. Defaqto ratings range from 2 stars to 5.
View deals

★★★★★

71%
Staysure customers praised the company for its reaction to the coronavirus pandemic and its value for money. It has lots of policy options and two levels of cover: Basic (Defaqto gives it 2 stars) and Comprehensive (5 stars).
View deals

★★★★★

57%
Churchill offers three levels of cover: Annual insurance, Single trip insurance and Explorer insurance which covers for long stays. It's got 5 stars on Defaqto and its customers felt like they were quick to respond to questions and great value for money.
View deals

★★★★★

69%
Admiral travel insurance customers said it has great customer care and good value for money. There are several tiers – the basic cover gets 3 stars from Defaqto and the Platinum tier gets 5 stars.
View deals

★★★★★

65%
Avanti has three different levels of insurance: single trip, annual and medical. Its "Medical" policy covers you for pre-existing conditions without an upper age limit.
It's got 5 star Defaqto ratings for all except its Essentials insurance which is rated 2 stars. Customers in our survey think they have good customer support.
View deals

★★★★★

64%
Coverwise customers liked the company's reaction to the coronavirus pandemic and find that it is hassle free and a good price. Pre-existing medical conditions can only be covered with a Select policy. Cover levels range from Standard and Bronze up to Platinum and Defaqto stars range from 3 to 5.
View deals
Customer satisfaction ratings methodology
In December 2021, we ran a customer satisfaction survey on travel insurance providers; 759 people told us their experience of their insurer.
The survey asked respondents how satisfied they were with their current insurance company (on a scale from one to five, and also whether they would recommend the brand to a friend or not). We turned the results into star ratings and shortlisted the top-performing brands for our awards. When there was a draw, we used the recommendation score (that is, the percentage of customers who said they would recommend the brand to a friend) as a tie-breaker.
Full details of our star ratings for this sector are on the insurance ratings methodology page.
Insurance ratings
★★★★★ — Excellent
★★★★★ — Good
★★★★★ — Average
★★★★★ — Subpar
★★★★★ — Poor
The customer satisfaction score is based on a survey of 759 customers carried out in December 2021.