Brexit currency fallout: Exchange Rate Tracker
Use our interactive currency exchange rate chart to track the impact of Brexit events on the pound, following the EU Referendum Act 2015.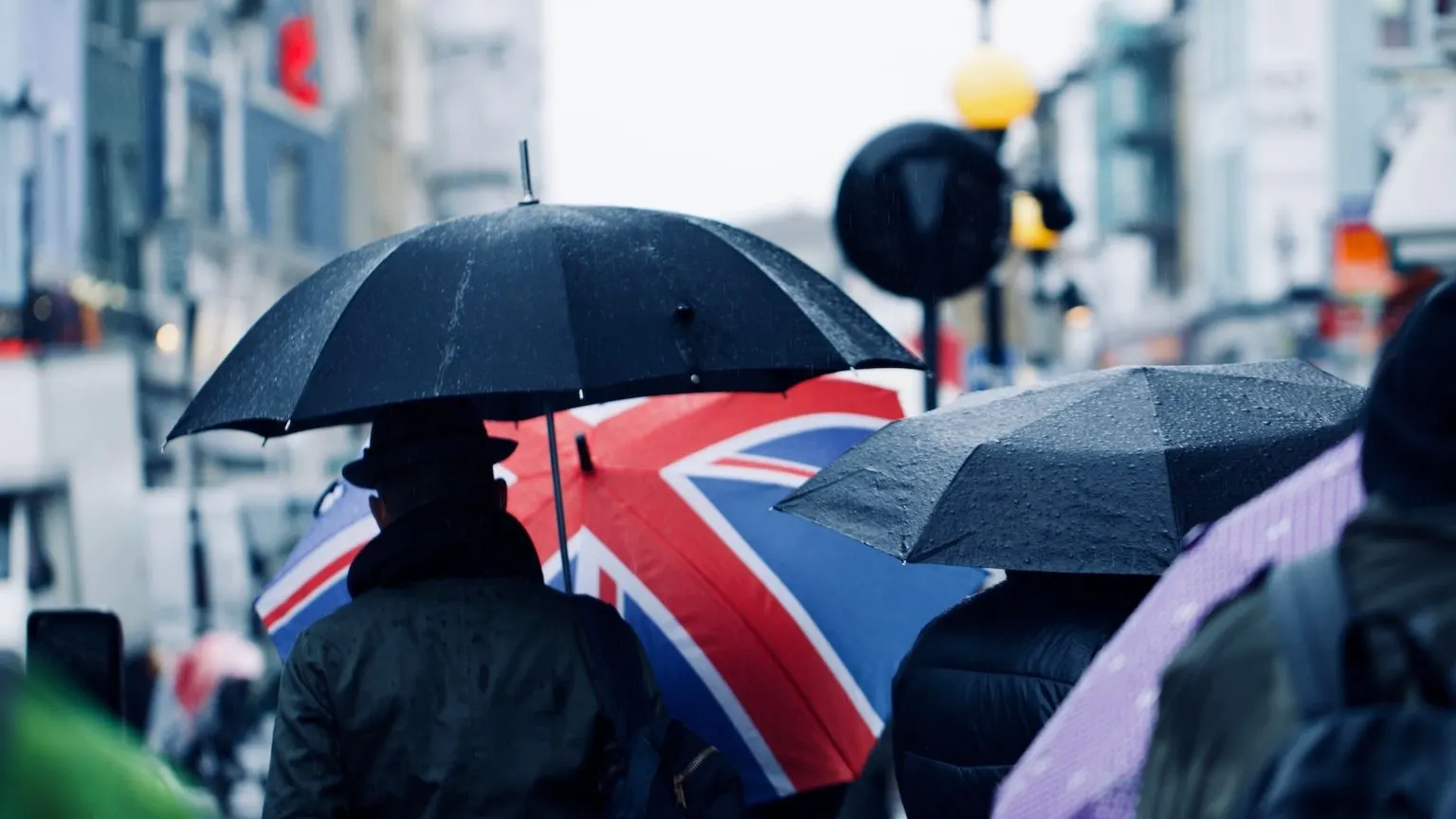 On 23 June 2016, the British people voted to leave the EU, triggering the end of Britain's 43-year membership. Whilst the long-term impact of Brexit is still uncertain, what is clear is that the Brexit campaign and the outcome of the referendum had and are continuing to have a dramatic impact on stock markets and on the strength of the pound – sterling fell by 19% post the referendum.
Use this page to find out how the value of the pound has changed since Brexit, what events might have caused these changes and to learn more on who are the winners and losers of the depreciated pound. Our interactive chart below shows the correlation between key Brexit events and their impact on the pound. Please note that this tracker only correlates changes in exchange rates to Brexit related events, other events that influence the rates won't be recorded.
Looking for an event in particular?
The table below shows the dates of events and our take on their effects on the pound against the euro and dollar. Simply scroll through or use our search function to find a specific event.
| | Event |
| --- | --- |
| 16/03/2020 | EU rejects UK's call for the City's future access to the bloc's markets to be settled by the end of June |
| 11/03/2020 | MP Michael Gove announced that Brexit talks have be thrown in to doubt over coronavirus fears |
| 19/02/2020 | The government announced its new post-Brexit immigration system. The new scheme will be points-based and will treat immigrants from all countries equally. It is thought that low skilled workers will not get visas under these new rules. |
| 13/02/2020 | Cabinet reshuffle: Sajid Javid resigned as Chanchellor of the Exchequer. He was replaced by Rishi Sunak who is expected to be more in tune with Johnson's plans for boosting spending in the upcoming March budget. |
| 11/02/2020 | An unreleased document said the chanchellor, Sajid Javid, would seek open-ended provision for financial services "equivalence" allowing the City of London permenant access to European markets. However, Michel Barnier (the EU's chief Brexit negotiator) said the UK would not be granted a permenant deal. |
| 03/02/2020 | Prime Minister puts a no-deal Brexit back on the table by saying his government would walk away without a deal. This follows after the PM said he envisages a Canada-style agreement, which would allow the UK to set seperate rules and regulations from Europe. |
| 31/01/2020 | The UK leaves the European Union. |
| 18/01/2020 | Chancellor of the Excheque Sajid Javid warned businesses that after Brexit the EU's and UK's regulations for some industries may not align and firms will have to adjust |
| 20/12/2019 | Parliment voted in favour of the withdrawal agreement bill by a 124 majority. This means that if the deal passes through the House of Lords, the UK will leave the EU by the end of January and the transition period will end in late December 2020. |
| 16/12/2019 | Value of the pound drops as Boris Johnson plans to alter his withdrawal agreement to legislate a late December 2020 deadline for the UK's Brexit transition period, making a hard Brexit more likely. |
| 13/12/2019 | Boris Johnson is elected as the UK's Prime Minister, with a conservative majority of 77. |
| 12/12/2019 | The UK heads to the polls to vote for their next Prime Minister. |
| 03/12/2019 | A week before the general election the odds of a Convservative majority are up to 70%, causing the pound to reach a 7 month high against the dollar and euro. |
| 19/11/2019 | General Election 2019 leaders debate: Boris Johnson and Jeremy Corbyn discussed Brexit, the NHS and climate change amongst other prominent current issues. |
| 29/10/2019 | Parliment votes in favour of a general election, which will happen on 12 December. |
| 28/10/2019 | The EU accepted the PM's Brexit extension proposal forcing his Brexit deal to be put on ice until new the deadline of 31 January. The Prime Minister is now pushing for a general election in December and Labour is backing this motion, meaning an election is likely. |
| 22/10/2019 | Parliament voted for the PM's Brexit deal, but against the propsed fast-tracked timetable meaning that leaving the EU on 31 October will be more unlikely. The PM has said he might call a snap general election if the stalemate over Brexit continues. |
| 20/10/2019 | The PM did not sign the letter requesting for an extension and sent supplementary letters to Brussels highlighting that he thought an extension would be damaging to the UK and EU. The Prime Minister is hopeful that he will still be able to pass his Brexit deal by 31 October. |
| 19/10/2018 | Super Saturday - Parliament sat on a Saturday for the first time in nearly 40 years. MPs voted to postone the vote on Boris Johnson's Brexit deal forcing him by law to write to the EU to ask for a further Brexit extension. |
| 15/10/2019 | Pound reaches 5 month high as the UK and EU agree on a deal for Brexit. However, DUP denounce it which could cause problems with getting the deal through Parliament. |
| 11/10/2019 | Donald Tusk said that the PM's offers are promising but that today (11/10/2019) is the deadline for a deal to be reached. |
| 10/10/2019 | Prime Minister and Irish PM meet and say a deal is "still possible". |
| 02/10/2019 | Prime Minister revealed his plan for Brexit at conservative conference, which included an alternative to the Irish backstop. |
| 25/09/2019 | Parliament opens up again after the suspension is ruled to be unlawful |
| 09/09/2019 | Parliament will be suspended at close of business today until 14 October. |
| 28/08/2019 | Boris Johnson asks the Queen for approval to prorogue (suspend) the Parliament. |
| 22/08/2019 | Value of the pound spikes after Emmanuel Macron and Angela Merkel deliver Brexit boosts to Boris Johnson amid renewed optimism of a deal between Britain and Brussels. |
| 20/08/2019 | Donald Tusk declines Johnson's changes in the EU's Brexit deal. |
| 11/08/2019 | The Institute of Government published the "Voting on Brexit" report that suggested it would be highly unlikely that a new deal would be finalised for the 31 October deadline. |
| 23/07/2019 | Boris Johnson elected new Tory leader and new PM. |
| 09/07/2019 | Pound heads for two-year low as holidays begin. |
| 09/06/2019 | Brexit uncertainty drives investment boost for other EU countries. |
| 27/05/2019 | European elections 2019: Brexit Party dominates as Tories and Labour suffer. |
| 24/05/2019 | Theresa May quits: UK set for new PM by end of July. |
| 17/05/2019 | Labour-Tory Brexit talks end without deal. |
| 12/04/2019 | Nigel Farage launches Brexit Party ahead of European elections. |
| 11/04/2019 | UK and EU agree to delay to 31 October. |
| 30/03/2019 | Brexit: MPs reject May's EU withdrawal agreement. |
| 28/03/2019 | Brexit: no majority for any options after MPs' votes. |
| 20/03/2019 | Theresa May to formally ask for a delay. |
| 14/03/2019 | MPs vote to delay Brexit after they rejected the idea of leaving the EU without a deal. |
| 12/03/2019 | MPs ignore May's pleas and defeat her Brexit deal by 149 votes. |
| 08/03/2019 | Germany facing massive job losses – UK's hard exit fears mount. |
| 27/02/2019 | Jeremy Corbyn says Labour will back another EU referendum after his alternative Brexit plan was again defeated in the Commons. |
| 26/02/2019 | Theresa May has promised MPs a vote on delaying the UK's departure from the EU or ruling out a no-deal Brexit, if they reject her deal next month. |
| 20/02/2019 | Three MPs quit Conservative and join the Independent Group. |
| 18/02/2019 | Seven MPs quit Labour over Brexit, forming the Independent Group. |
| 14/02/2019 | Theresa May is defeated in the Commons over her approach to Brexit. |
| 29/01/2019 | MPs vote to renegotiate the Irish backstop but also to reject a no-deal Brexit in principle. |
| 21/01/2019 | No second vote on Brexit deal likely before February, says No. 10. |
| 16/01/2019 | May's government survives no-confidence vote. |
| 15/01/2019 | Brexit: Theresa May's deal is voted down in historic Commons defeat. |
| 07/01/2019 | Brexit: date for a vote on Theresa May's deal confirmed. |
| 30/12/2018 | Tory and Labour MPs to force Brexit delay if May's deal is voted down. |
| 14/12/2018 | Brexit: EU says no to May on renegotiating the deal. |
| 12/12/2018 | Theresa May survives leadership challenge. |
| 05/12/2018 | Theresa May suffers three major defeats in the Commons as she proposes the UK Brexit deal, including finding the government in contempt of Parliament, demanding full disclosure of the legal advice given to the cabinet before the Brexit deal is agreed. |
| 27/11/2018 | US President Donald Trump says UK Brexit deal could harm the future of UK-US trade. |
| 25/11/2018 | EU leaders agree UK's Brexit deal at Brussels summit. |
| 15/11/2018 | Cabinet ministers Dominic Raab (Brexit secretary) and Esther McVey (work and pensions secretary) resign over draft Brexit deal. |
| 01/11/2018 | Pound jumps on May's Brexit deal on financial services. |
| 22/10/2018 | Theresa May says 95% of Brexit deal is done – but the Irish border remains a "considerable sticking point". |
| 18/10/2018 | The EU is set to be ready to extend the transition period of Brexit if the UK wants. |
| 15/10/2018 | Ford's EU boss warns on "disastrous" no deal Brexit, stating it could impact the company's future within the UK. |
| 08/10/2018 | Downing Street warns there are still "big issues" in the way of Brexit deal. |
| 30/09/2018 | Hunt says UK will "fight" if EU refuses to compromise in Brexit talks. |
| 25/09/2018 | Labour threat to vote against Theresa May's Brexit plan. |
| 21/09/2018 | Theresa May: EU must respect UK in Brexit talks. |
| 17/09/2018 | No-deal Brexit would hit the UK economy, says IMF. |
| 12/09/2018 | Britain will not pay Brexit divorce bill if there is no deal, Dominic Raab warns Brussels. |
| 10/09/2018 | Brexit: Barnier says agreement possible by early November. |
| 19/08/2018 | Brexit: government set to publish no-deal advice. |
| 05/08/2018 | Trade secretary Liam Fox says the odds of the UK leaving the EU without a trade deal are 60-40. |
| 17/07/2018 | Justine Greening's call for a new Brexit referendum rejected by No. 10. |
| 09/07/2018 | Brexit Secretary David Davis and Foreign Secretary Boris Johnson resigned on the same day. |
| 03/07/2018 | Firms are seen as "running out of patience" on Brexit. Jaguar, Airbus and BMW have voiced concerns and raised questions over Brexit. |
| 18/06/2018 | Theresa May announces plans for funding the NHS which include the "Brexit Dividend" and an "inevitable rise in taxes". |
| 12/06/2018 | Amendments to the EU (Withdrawal) Bill suggested by the House of Lords was voted on by the House of Commons. The Bill is in what is known as "ping-pong" which is the to and fro of amendments to Bills between the House of Commons and the House of Lords. |
| 07/06/2018 | The UK's proposed "backstop" plan for trade with the EU after Brexit has been published. An expected end date of 2021 was included. |
| 30/05/2018 | A group of major European companies including BP, BMW and Nestle has warned they may pull investment without more clarity over the terms of Britain's EU exit. |
| 13/04/2018 | Carmakers fear the worst after Brexit, stating "Brexit has derailed the industry". Jaguar Land Rover, the UK's biggest carmaker, will cut 1,000 jobs due to Brexit "headwinds". |
| 29/03/2018 | The UK hopes to "roll over" 40 EU trade deals by the end of the Brexit transition period in 2020 according to the Secretary of State for International Trade, Liam Fox. |
| 23/03/2018 | EU leaders have approved guidelines for the negotiation of future relations with the UK after Brexit. The text on trade, security and other issues was agreed in "less than half a minute", clearing the way for the next phase of Brexit talks. |
| 19/03/2018 | The EU and the UK have taken a decisive step in their Brexit process by agreeing on a "large part" of Brexit terms. However, issues such as the Northern Ireland border are yet to be resolved. |
| 07/03/2018 | The EU has revealed its draft guidelines for Brexit trade deals, rejecting Theresa May's demands for a comprehensive deal. After revealing the document Mr Tusk made clear that "No member state is free to pick only those sectors of the internal market they like, or to accept the role of the ECJ only when it suits their interest." The proposal also calls for a zero-tariff trade on goods that the EU has a surplus of. |
| 07/02/2018 | A document produced by the HM Treasury forecasting the 15-year impact of the UK staying in the single market, securing a trade deal or leaving without a trade deal. It has predicted that in each scenario growth would be reduced by 2%, 5% and 8% respectively, than under the current forecast. |
| 01/02/2018 | Theresa May has suggested that those who move to the UK during the post-Brexit transition period will not be given the same rights as those who arrived before, despite the EU's opposing demands. Migrants may face rules such as legal requirements to register when arriving in the UK and mandatory work permits. |
| 29/01/2018 | The European Union has set out its guidelines for the Brexit transition period. Demands have made clear that all EU rules and regulations should continue throughout the period including free movement into the UK. |
| 15/01/2018 | A paper produced by the Scottish government which assesses three potential outcomes for the Scottish economy from Brexit has reported that a hard Brexit could cost Scots £12.7 billion. |
| 15/12/2017 | The EU's 27 leaders have agreed to allow Brexit talks to move to the second phase. The details of the transition period after the UK's departure will begin at the end of January, followed by talks on trade and security in March. |
| 13/12/2017 | MPs have voted to allow Parliament to vote on the final Brexit deal with the European Union, defeating the government by 4 votes. The vote saw 11 Tory MPs rebel against their party's stance. |
| 08/12/2017 | The UK's so-called "divorce bill" has been agreed. According to the BBC, the financial settlement will cost the UK between £35 billion and £39 billion. The deal also guarantee's no hard border between Northern Ireland and the Republic, as well as the protection of EU citizens' rights to live, work and study in the UK and vice versa. |
| 29/11/2017 | Reports that the UK has accepted its obligations to the EU and promised to fully honour its commitments to the current 2014-2020 EU budget period. It is now believed the UK will be paid an initial fee of around 50 billion euros with this potentially rising to 100 billion euros, although no official agreement has been made. |
| 23/11/2017 | The European Commission has cancelled the UK's right to host the European Capital of Culture following the Brexit vote. Additionally, a leaked dossier based on meetings between Irish diplomats and senior European government officials reveals a lack of confidence from Europe in Tory party negotiations. |
| 22/11/2017 | Chancellor of the Exchequer Phillip Hammond has promised to set aside an extra £3 billion for Brexit negotiations over the next two years, on top of the £700 million already spent. |
| 12/11/2017 | Reports that 40 Conservative MPs are ready to sign a vote of no confidence in Theresa May. |
| 02/11/2017 | The UK raises interest rate for the first time in 10 years. |
| 02/10/2017 | European Parliament vote against allowing the bloc to continue to the next phase of Brexit talks. |
| 24/09/2017 | German parliamentary elections |
| 13/09/2017 | European Commission president gives annual State of the EU speech, says Brexit is "not the future of Europe". |
| 12/09/2017 | The EU Bill passes its second reading in the House of Commons. |
| 07/09/2017 | European Commission releases Brexit position papers on a range of issues. |
| 28/08/2017 | Next round of talks begins. |
| 23/08/2017 | UK asks for a post-Brexit transitional legal arrangement between the UK and EU. |
| 16/08/2017 | UK releases a position paper on its proposals for Northern Ireland. |
| 15/08/2017 | UK proposes a bespoke, temporary customs union with the EU. |
| 27/07/2017 | Government commissions experts in the Migration Advisory Committee to advise on the UK's post-Brexit border policy. |
| 17/07/2017 | First full round of talks begin. |
| 22/06/2017 | The European Council summit begins as a full EU28 meeting. |
| 19/06/2017 | Negotiations begin. |
| 09/06/2017 | Theresa May says she will form a government, supported by the Northern Irish DUP. |
| 08/06/2017 | British general election: the Conservatives lose their parliamentary majority; Labour makes gains. |
| 22/05/2017 | General Affairs Council of the EU authorises the opening of Brexit negotiations. |
| 29/04/2017 | EU27 leaders meet to agree on guidelines for future Brexit talks. |
| 18/04/2017 | Theresa May calls snap general election. |
| 29/03/2017 | Government triggers Article 50. |
| 02/02/2017 | UK government publishes White Paper on the UK's exit from and new partnership with the European Union. |
Planning to invest?
It's a great opportunity to invest while stocks and shares are low. We've done the research to help you out when opening a share trading account, and we've even done the research for you on the best share trading app.
What Brexit events have had the biggest impact on the pound?
Brexit has caused significant changes to the pound sterling, not only from key events but from speculation within financial markets. However, these events in particular have had a major impact on the pound.
Referendum result. Following the vote to leave the EU, the pound fell sharply. In the weeks following the referendum the pound fell by 10.4% against the euro from €1.3017 on 23 June to €1.1663 on 6 July 2016.
Article 50 legal challenge.

In October 2016 negotiations took place to determine whether Theresa May could trigger Article 50 without parliamentary approval. It was during this legal battle that the pound fell by 4.6% from €1.1579 on 30 September 2016 to €1.1044 on 11 October 2016. The High Court ruled that the government must have parliamentary approval i.e. a law would need to be passed through the House of Commons and the House of Lords in order to authorise Article 50.
Single market speculation.

The pound fell once again on 16 January 2017 due to speculation surrounding Theresa May's hardline approach to Brexit and the expectation that she would announce that Britain will be leaving the EU single market. The pound fell by 3.45% following these reports from €1.1767 euros on 3 January 2017 to €1.1361 on 16 January 2017.
Article 50 triggered.

Theresa May triggered Article 50 on 29 March 2017. This kick-started the formal process of Britain's exit from the EU and saw the pound drop by 0.65% from €1.1612 on 23 March 2017 to €1.1537 on 29 March 2017.
2017 general election results.

The sterling suffered its highest fall of 2017 following the surprise election result as Theresa May lost her majority government, sparking more political uncertainty in Britain. The pound fell to a 7-month low of €1.1287.
What key Brexit events could affect the pound in the future?
The value of the pound is set to continue to rise and fall as Brexit negotiations proceed forward throughout 2020. All events that lead to increased uncertainty, changes to investor confidence and financial speculation will have some impact on the value of the pound. For example, any statements made by EU or British officials on the speed and success of progress are likely to cause fluctuations in the currency.
Major forthcoming Brexit events with the potential to have an impact on the pound include:
Deal negotiations.

As the results of each stage of the negotiations are revealed and the future of Britain's political relationship with Europe and the rest of the world is shaped, the pound's value will fluctuate.
Transition period.

Formal negotiations on the transition period began at the end of January 2018. Currently, the EU said that the transition should happen under existing rules and regulations, ending on the 31 December 2020.
No deal.

With the progress of negotiations very slow, there are still questions as to whether an agreement will ever be made in time for the 31 December 2020 deadline. Unravelling 43 years of treaties and agreements that cover thousands of subjects was never going to be a simple task.
Article 49.

The European Commission has said that the UK can choose to reapply to join the EU using Article 49. A decision that would have a huge impact on the pound.
Winners
Many online businesses have managed to capitalise on the weakening pound by adapting their websites to allow customers to browse in their own language and pay in their own currency. PayPal has confirmed that in the second half of 2016 it saw a 34% increase in overseas sales for small and medium-sized UK businesses.
As the pound has depreciated against the euro and the US dollar, the UK has become a more desirable destination for foreign holidaymakers whose money can now afford them more on UK shores. As a result, the UK has seen a rise in tourism both from within the EU and other countries such as China. Domestic tourism has also risen because going abroad has become relatively more expensive than visiting a location in the UK.
Losers
The UK is a net importer of goods and services. As the value of these imports is made dearer by a falling pound, the UK's balance of payments will become worse off. All businesses that rely on foreign imports will suffer from the falling price of the pound.
The UK is a net importer of goods and services. As the value of these imports is made dearer by a falling pound, the UK's balance of payments will become worse off. All businesses that rely on foreign imports will suffer from the falling price of the pound.
Planning to travel?
If you're off on a business trip or planning a holiday abroad this year, then there are a few things you can do to help make up for the falling value of the pound.
Prepare. Some travel money providers require you to pass an identification process before you are able to exchange any funds and this authorisation process can take a number of days to complete. So in order to be able to exchange your travel money quickly when the exchange rate is strengthening in your favour, you can prepare by registering with a provider today.
Prepaid travel cards. Prepaid travel cards allow you to pre-load your money and lock in the exchange rate, rather than using the live rate as debit and credit cards will. Take a look at the strength of the pound. If it is looking favourable or predicted to be worse when you're away, pre-load your cash and lock the exchange rate to give yourself more bang for your buck.
For more help on getting your travel money options right, check out our travel money comparison page or search our site for one of our country-specific travel money guides.
If you're still planning to use a credit card overseas then we've compiled a list of the best credit cards available in the UK which includes our pick for the best travel credit card.
Sending money overseas?
If you or your business needs to send money overseas there are a few methods you can use in order to protect your money against currency shifts. Many international money transfer providers offer a variety of services which can allow you to transfer your funds when the currency is at your advantage, these include:
Spot contracts. These are ideal for one-off, fast overseas payments and allow you to agree on an exchange rate with your provider based on the market rate.
Forward contracts. If you like the look of the exchange rate available at the moment but you don't need to send your money just yet, a forward contract allows you to lock in today's rate for a transfer at a later date.
Limit orders. A limit order allows you to send currency overseas at a guaranteed exchange rate. If you have a target exchange rate in mind for your transfer, you can set a limit order to automatically purchase the currency should this level become available.
Regular transfers. If you need to make regular overseas payments, some money transfer providers allow you to set up an automatic recurring payment plan to save you time and hassle. Whilst some variation in the exchange rate may occur, this option would provide you with an average exchange rate over time.
Click here for more research. For all media enquiries, please contact: