Finder is committed to editorial independence. While we receive compensation when you click links to partners, they do not influence our content.
Renters insurance finder
Learn the many ways you can protect your family and possessions in a rented property.
Our top pick: USAA renters insurance
Top-rated company
Additional coverage and perks
Belongings protected all over the world
Go to site
A renters insurance policy helps protect your belongings against damage, theft or liability — which could be more common when living with roommates or being surrounded by lots of neighbors. And even if you don't own many valuables, some apartments require proof of renters insurance before you can move in.
Compare renters insurance policies
Some of the top companies we compare
What types of renters insurance are there?
Renters insurance, also known as tenants insurance, protects your belongings when you're renting a property.
Personal belongings including furniture, appliances, clothing and electronics are normally included in the policy. At the most basic end of the spectrum, you can insure your belongings for fire, damage or theft.
Liability coverage helps you pay any legal and or medical fees if someone's injured on your property. You can also get more comprehensive coverage or higher limits to cover expensive electronics.
What affects the cost of renters insurance?
The cost of your insurance premium will be calculated on the basis of several factors:
The location of your home
Premiums are normally higher if you live in an area prone to tornadoes and earthquakes or in a neighborhood with a high crime rate.
Your home security
Deadbolts, window locks, cameras, gated communities and alarms all help to make your insurance cheaper.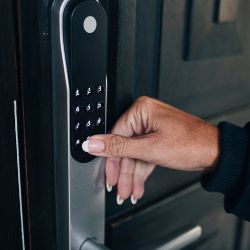 Your level of coverage
Naturally, the more optional extras you select, the more your premiums will increase. If you want coverage that will replace lost items with new ones, it will be more expensive than covering the replacement value, which depreciates over time.
The value of your possessions
Someone who owns many expensive possessions will likely have a higher premium in order to cover the value of their property.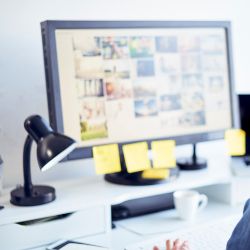 What does renters insurance cover?
Your landlord's insurance won't cover your belongings, and it won't cover you for liability, if say, someone's injured in your apartment. That's where renters insurance comes in.
Make sure you read your policy's terms and conditions carefully so you know exactly what you're covered for.
| Coverage | What it typically includes |
| --- | --- |
| Theft | Objects lost or damaged due to theft during a robbery. |
| Fire | Covers fire damage to belongings — not cigarette burns or scorch marks. |
| Storm | Damage to possessions caused by wind, hail and other storm effects. |
| Impact | Possessions damaged from direct impacts such as meteors, falling airplane parts or objects thrown from cars. |
| Malicious damage | Vandalism and deliberate property damage caused by someone who does not live at the address. |
| Water damage | Possessions damaged by most types of leaks, not floods. |
| Smoke | Possessions that are damaged by smoke, but not burnt in a house fire. |
| Accidental damage | Accidental damage caused by you to the landlord's building and or your contents. |
| Possessions outside the home | Includes options to protect possessions stored outside on your property. |
| Short circuits | Electric motor burnout of appliances in some circumstances. Generally excludes certain types of power surges such as those caused by lightning strikes. |
| Spoiled food | Food stored in a freezer or refrigerator is covered in the event of a power or mechanical malfunction. |
| Temporary accommodation | The cost of temporary accommodation if you're unable to live at the property. |
| Liability | Legal and medical fees incurred by a visitor injuring themselves at your address. |
How do I compare renters insurance?
You should consider three main things when deciding what coverage you need:
A policy that covers your risks.

Choose a renters insurance policy that gives you protection for your belongings. Generally you won't need to be covered for events such as earthquakes, impact or floods. However, if you live in a area prone to disaster, ensure you take out the extra coverage.

Good value.

Look for a balance between reasonable premiums and sufficient protection. Then find a policy that provides coverage for the things you're most worried about replacing, but also offers benefits such as discounted premiums based on your home's security features.

The right extras.

Liability, food spoilage and coverage for bicycles and other sporting goods are popular add-ons. However, you usually pay a slightly higher premium for any additions, so make sure you select the best options for your circumstances.
What can I be covered for?
Depending on which insurer you choose and the level of coverage you purchase, there's an array of options:
Can I share a renters insurance policy with roommates?
If you're sharing an apartment with roommates, you can either each get your own policy or share one, depending on where you live. For example, if someone leaves the front door unlocked and your laptop is stolen, you may be able to recoup the cost.
But while sharing a policy can save you a bit of money, it isn't allowed in all states, and you'll need to let your insurer know every time someone moves out or in.
Three traps to avoid
There are several renters insurance pitfalls to be aware of:
While basic fire and theft insurance can be cost-effective, it doesn't offer complete coverage for common risks. Extras such as temporary accommodation, flood insurance and liability coverage are extras that available for an added price. Always make sure you're getting insurance for what you need.
If you have comprehensive renters insurance but really only need fire and theft, you can get better value from a basic fire and theft policy. Premiums usually increase over time, so it's a good idea to compare policies regularly if you think your premiums are too high.
Always inform your insurance company when your living circumstances change. So when you're taking out a policy, be aware of what protection you may need in the future. For example, updating your policy before you move houses could help protect items damaged in transit.
How does renters insurance work?
The first step is to work out what items you want insured. Next, think about whether you'll need liability coverage and what optional extras you would benefit from.
Once you have purchased your policy, make a detailed inventory of all your assets. Keep a record of serial numbers, scan your receipts, take photos, and file any valuations you have.
If you need to make a claim, contact your insurer with details of your policy, as well as a list of items that have been damaged, destroyed or stolen. Your inventory will be a crucial way of verifying your losses.
Must Read: Is renters insurance worth taking out?
Considering the expense of potentially replacing everything you own after a house fire, and the fact you can purchase a basic policy for less than $10 per week — renters insurance is definitely worth considering.
What are the key differences between renters and landlords insurance?
Even though both policies cover events such as fire, theft and water damage, renters insurance includes options that are tailored specifically to renters' needs, as well as liability insurance.
Renters insurance
Covers personal contents in a building.
Coverage for temporary accommodation if an insured event makes your residence impossible to live in.
Coverage for extra living expenses while your home is being repaired.
Protection for accidental damage to ceramic fixtures such as basins and baths.
Protection for portable items that are often taken outside, such as jewelry or electronics.
Landlords insurance
Covers the building structure itself.
Protection for loss of rental income.
Covers you for additional costs related to rebuilding or repairing a home after an insured event, including debris removal and architect fees.
Coverage for deliberate or malicious damage caused by tenants.
Protection for the cost of repairs to the home or for fixtures that are permanently attached to it (such as carpets or light fittings).
Does renters insurance cover me for damage caused by my pets?
Even if your landlord allows you to keep pets, renters insurance doesn't normally cover you for damage caused by animals kept at your property. Depending on the insurer and the policy you choose, you may still be insured for specific animal-related situations, such as:
Damage caused by wild animals
You can be insured for damage to your belongings that is caused by an animal that makes its way into your home uninvited. This usually excludes insects, rodents and vermin.
Liability for animal attack
If your renters insurance includes liability coverage, conditions do apply, but generally you're insured for medical costs arising from someone at your home being injured by your pet. Injuries caused by dog breeds that are listed as dangerous or restricted are not covered.
Common questions about renters insurance
More guides on Finder