Finder is committed to editorial independence. While we receive compensation when you click links to partners, they do not influence our opinions or reviews. Learn how we make money.
Get complimentary lounge access with these Priority Pass credit cards
Relax in style before your next vacation with a credit card that offers Priority Pass access to airport lounges.
Access more than 1,200 airport lounges around the world.
In the world of airport lounges, there are a few lounge providers independent of airline carriers. Priority Pass is one such provider and offers access to a wide range of airport lounges across the world.
Our pick for Priority Pass
See Rates & Fees
Compare credit cards that offer lounge access
What is Priority Pass?
Priority Pass is a membership program that offers access to some of the top airport lounge networks around the world. Depending on your membership level and lounge, this access can be completely free or require a small fee.
With Priority Pass membership, you can also get deals and coupons for common retailers you'd find at the airport, such as dining, spa treatments and newsstands.
How do I gain access to Priority Pass lounges?
There are currently two primary ways of gaining access to Priority Pass lounges: Purchase a membership or obtain a credit card that offers complimentary membership.
Purchasing a Priority Pass membership
Priority Pass offers three membership levels, each with a different price structure and lounge access capabilities.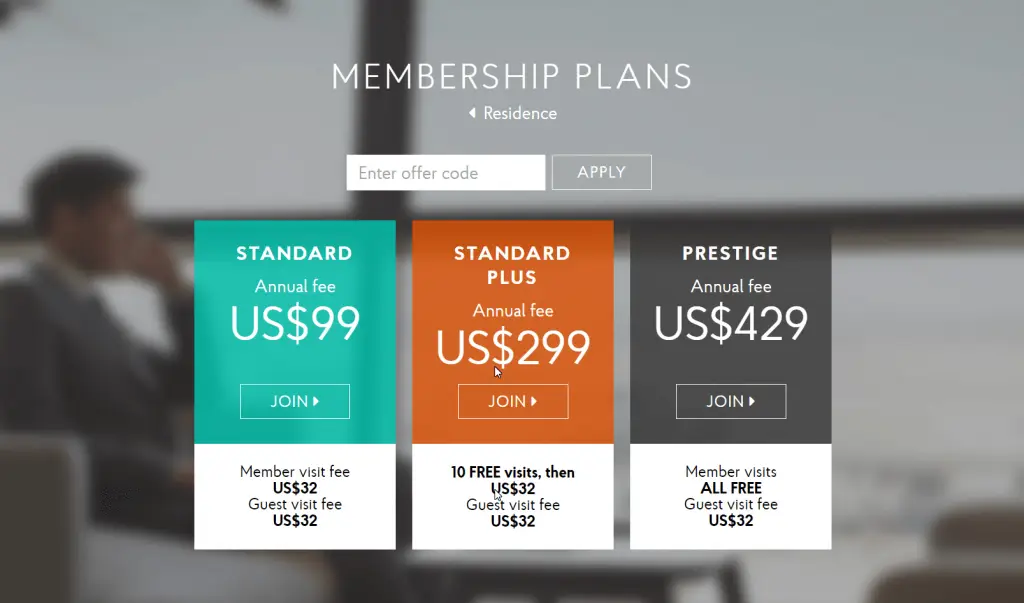 Gain access through a Priority Pass credit card
Certain credit cards offer Priority Pass membership as a travel benefit. Priority Pass membership earned through eligible credit cards is called Priority Pass Select.
Functionally, there isn't much difference between a standard Priority Pass membership and a Priority Pass Select membership. In fact, the design of the card is the only indication of a membership difference. Signing on to your account makes no mention of "Select" status.
Priority Pass benefits and amenities
Since Priority Pass lounges are a collection of lounge networks as well as independent lounges, the exact amenities you'll find in each lounge will differ depending on the lounge or location. However, here are some of the more common amenities you can expect:
Access to complimentary drinks, alcohol and dining
Free Wi-Fi
Charging stations
Conference rooms
Televisions
Magazines and other reading material
Priority Pass membership also entitles you to discounts in certain restaurants, bars or other dining areas in airports. For example, you can enjoy $28 off of your bill at Noble Hops in Tucson AZ Intl. Noble Hops is the only "lounge" listed in this airport, so you'll want to check ahead to see what your lounge options are during travel.
Priority Pass lounge locations
No matter where you travel, you're likely to have plentiful opportunities to relax and enjoy some complimentary dining. Here are the available Priority Pass lounges by location:
North America
Miami FL International
Club America (Concourse F)
Priority Pass
VIP Lounge Miami (Concourse J South)
Priority Pass
Avianca VIP Lounge (Concourse J South)
Priority Pass
Orlando FL International
The Club at MCO
Priority Pass
Orlando FL Sanford
The Royal Palm Lounge
Priority Pass
St.George's L.F. Wade Int'l
Graycliff Luxury Lounge
Priority Pass
Atlanta GA International
The Club at ATL
Priority Pass
Washington DC Dulles Intl
British Airways Galleries Lounge
Priority Pass
Air France – KLM Lounge
Priority Pass
Baltimore MD International
Chesapeake Club Lounge
Priority Pass
New York NJ Newark Intl
Art & Lounge
Priority Pass
New York NY JFK International
Air France Lounge
Priority Pass
Kal Business Class Lounge
Priority Pass
Wingtips Lounge
Priority Pass
Boston MA Logan Intl
The Lounge
Priority Pass
The Club
Priority Pass
Air France Lounge
Priority Pass
Cincinnati OH International
The Club at CVG
Priority Pass
Chicago IL O Hare Intl
Swissport Lounge
Priority Pass
Air France – KLM Lounge
Priority Pass
Minn/St. Paul MN International
Escape Lounge
Priority Pass
Winnipeg JAR International
Plaza Premium Lounge
Priority Pass
Seattle WA Seatac
The Club at Sea
Priority Pass
Portland OR International
Alaska Lounge
Priority Pass
San Jose CA Mineta Intl
The Club at SJC
Priority Pass
San Francisco CA Intl
Air France – KLM Lounge
Priority Pass
Las Vegas NV International
The Club at LAS
Priority Pass
Los Angeles CA Lax Intl
Air Canada Maple Leaf Lounge
Priority Pass
The Virgin America Loft
Priority Pass
Alaska Lounge
Priority Pass
KAL Lounge
Priority Pass
Tijuana International
VIP Lounge
Priority Pass
Dallas TX DFW International
The Club at DDFW
Priority Pass
Houston TX Intercontinental
KLM Crown Lounge
Priority Pass
How to make the most of your Priority Pass membership
Priority Pass membership is a great value if you remember to make the most of it. Here are some simple tips to find the most value:
Scout out lounges ahead of time.
You may need to go to another terminal to find an eligible lounge. Also, note not all airports have traditional "lounges" as some offer pubs or other dining locations instead.
Use your dining perks.
You can get up to $28 off your bill at eligible Priority Pass restaurants and pubs. This offer can extend to guests depending on the location. That means you could receive $56 off of your bill for you and one Priority Pass "guest." This is particularly useful if you're traveling through an airport without lounges, such as Denver International Airport.
Register an authorized user.
Priority Pass Select memberships earned through eligible Priority Pass credit cards are also given to each authorized user on your account. This is a terrific perk considering the value of a Priority Pass Select is comparable to a paid Prestige membership at $429. This also doubles the number of guests you can bring with you if you happen to travel with your fellow authorized user.
Remember your discounts.
One of the overlooked perks of Priority Pass membership is the selection of discounts on airport retailers. While you'll find less-than-earth-shattering deals, this can still help you shave a few dollars off those airport essentials.
Bottom line
Picking up a credit card with Priority Pass is a great value-add, particularly if you travel to a variety of locations on different airlines. It's best if you do a little research ahead of your travels to scout out eligible lounges and deals.
Compare credit cards that offer lounge access to find the perfect card for your travel and purchasing needs.
Frequently asked questions