Finder makes money from featured partners, but editorial opinions are our own.

Advertiser disclosure
Best no-doc business loans of November 2023
These no-doc loans are faster and easier to apply for compared to your typical business loan — but more expensive.
What are no-doc business loans?
No-doc business loans refer to loans that require minimal paperwork. While you'll still need to upload bank statements and sign a contract — a no-doc business loan is designed to greatly simplify and speed up the application process.
Common types of no-doc loans include short-term loans, lines of credit, merchant cash advances and invoice financing. They're typically offered by online lenders and loan marketplaces that can connect to your financial accounts in real-time and specialize in fast-turnaround loans – as soon as 24 hours in some cases.
The main downside is that no-doc loans typically have higher APRs and shorter terms than your average business loan. For context, according to the most recent data from the Federal Reserve Bank of Kansas City, the median variable rates for urban term loans are at 8.72%, with fixed rates at 7.31%. So, you can expect to pay points above that for a no-doc loan. No-doc loan programs can also require daily payments, which many businesses find inflexible.
But if you can't spend days on an application or don't qualify for a traditional loan, our list of the best no-doc loans in November may be a good alternative.
9 best no-doc business loan providers
There are only a few no-doc business lenders, so we've also included lenders with low document requirements in this list — some only needing bank statements. We've also included financing options, such as credit lines and factoring, in our top picks:
Best overall
Lendio is one of the largest business loan marketplaces, partnering with more than 75 lenders. You can prequalify for a range of options in a few clicks and compare the terms you might qualify for with different no-paperwork providers. Since no-doc financing tends to come with higher-than-average rates, using a marketplace to compare offers can help you find a competitive deal. But be sure to reach out to the lender to make sure it doesn't require any paperwork before you continue with your application.
Best short-term business loan
OnDeck is an online lender that specializes in short-term loans and lines of credit for small businesses. It requires most borrowers to submit only three months of business bank statements, which you can download from your online bank account. It's also one of the few online lenders that can fund your loan the same day you're approved. But it's an expensive option — save this lender for when you're willing to pay extra for convenience.
| | |
| --- | --- |
| Loan amount | $5,000 – $250,000 |
| APR | Average is 60.9% |
| Min. Credit Score | 625 |
Read review
Best equipment loan
National Business Capital business loans
National Business Capital is a lending marketplace that allows you to fill out a one-page application and get offers from a pool of its 75+ lending partners. We chose this service because, while it has a higher annual sales requirement, there's no minimum credit score and no restrictions on the kind of equipment you purchase with your funds.
But because it's a marketplace, you won't know what kind of APR you might get until you get offers from one or more of NBC's partners.
| | |
| --- | --- |
| Loan amount | Up to 100% of equipment value |
| APR | Varies by lender |
| Min. Credit Score | None required |
Go to site
Read review
Best line of credit
Bluevine business lines of credit
Bluevine's lines of credit are one of the fastest and least expensive LOCs available. Rates start at just 6.2% APR, including a variable origination fee. It's a true no-doc lender, with the ability to connect with your bank account, instead of requiring bank statements. The application takes about five minutes and you could access funds within 24 hours for a small fee.
You also won't pay any opening fees, maintenance fees or prepayment penalties. But Bluevine has tightened requirements in the past few years. While you'll only need a 625 credit score to qualify, you need at least two years in business and $40,000 in monthly revenue. It also doesn't work with sole proprietors, partnerships and some high-risk industries.
Best lending marketplace
Like Lendio, BusinessLoans.com is a lending marketplace to help match small businesses to one of their online lending partners. You provide some basic information about you and your business either online or on their app. If you qualify, the free service connects you to at least five partners, providing offers within minutes.
The service works with businesses with all types of credit, but suggests a general set of requirements to qualify, including that you must have been in business for one to two years and have a minimum annual revenue of $75,000 to $250,000, depending on the lender you want to work with.
Best working capital loan
CreditAve offers a range of small business services, including working capital loans designed to help businesses cover day-to-day operating expenses. It uses a tailored cash flow model to determine the best type of funding for your situation, be it a term loan, line of credit or merchant cash advance (MCA).
Whether you run a restaurant or seasonal business, CreditAve offers relaxed eligibility requirements, and you could qualify with a credit score as low as 550. But you'll need to show at least $20,000 a month in revenue and one year in business. If approved, you could have funds as soon as the same day.
| | |
| --- | --- |
| Loan amount | $25,000 – $5,000,000 |
| APR | From 2% |
| Min. Credit Score | 550 |
Best invoice factoring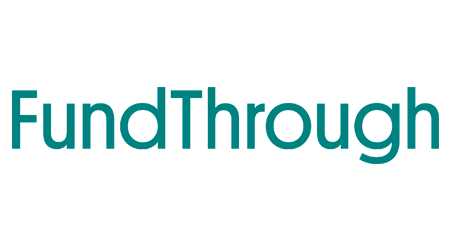 FundThrough Invoice Factoring and Financing
FundThrough is among the only online lenders that offer no-paperwork invoice factoring and financing. You can opt to connect to your business bank account and accounting software instead of submitting bank statements. It's also one of the few companies that offer up to 100% advance rates and advances anywhere from $500 to $10,000,000
And unlike many factoring companies, FundThrough doesn't require your business to sign a contract to commit to a minimum number of months of financing. But the company doesn't work with some industries, like construction or real estate.
| | |
| --- | --- |
| Loan Amount | $15,000 to $10M |
| Fee for Terms | 2.75% - 8.25% |
Go to site
on Businessloans.com's secure site
Read review
Best for merchant cash advances
Credibly business financing
Credibly merchant cash advances (MCAs) are relatively low-cost compared to the competition. Instead of interest, Credibly uses a factor rate, which starts at a low 1.11. While MCAs are generally more expensive compared to other business loans, many cash advance companies start higher than Credibly.
Credibly offers relaxed eligibility requirements, and even bad credit borrowers may qualify. However, there's a one-time 2.5% underwriting fee when you take out the advance and a $50 monthly admin fee on top of the factor rate. It also requires some documentation, such as bank statements and business tax return — but far less than a traditional lender.
| | |
| --- | --- |
| Loan amount | $5,000 to $400,000 |
| Starting Factor Rate | 1.11 |
| Min. Credit Score | 500 |
Read review
Best for inventory financing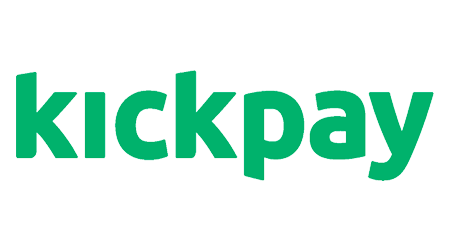 Kickpay e-commerce business loans
Kickpay offers advances to fund 16 weeks of inventory for most types of e-commerce businesses. It connects with your bank account, e-commerce store and fulfillment center instead of requiring documentation. It sends the funds directly to your manufacturer and deducts a percentage of each order as repayment.
It charges a fixed fee of 3% to 7% of the manufacturing cost of the advance — which is low compared to other similar options. But you could pay extra fees if you see an unexpected drop in sales. And it can take between eight and 12 days to get funding after you apply.
| | |
| --- | --- |
| Loan Amount | Up to $500,000 |
| Fixed Fee | 3% to 7% of the manufacturing cost |
Best no-doc loans: By the numbers
Compare no-doc and low-doc lenders side by side.
| Lender | APRs | Loan amounts | Turnaround | Loan terms |
| --- | --- | --- | --- | --- |
| Lendio | Starting at 3% | $1,000 to $5,000,000 | Not stated | 2 to 25 years |
| OnDeck | Average is 60.9% | $5,000 to $250,000 | Offers same day funding | 3 to 24 months |
| CreditAve | From 2% | $25,000 to $5,000,000 | As soon as the same day | 3 to 24 months |
| FundThrough | 2.75% to 8.25% financing fee | $500 to $10,000,000 | Offers same day funding | 1 to 3 months |
| Bluevine | Starting at 6.2% | $6,000 to $250,000 | 1 day | 6 to 12 months |
| Credibly | Not applicable | $5,000 to $400,000 | 1 day | 3 to 15 months |
| Kickpay | Fee of 3% to 7% of the manufacturing cost | $20,000 to $500,000 | 2 to 9 days | 16 weeks |
| National Business Capital | Not stated | 100% of the equipment value | 1 day | Up to 5 years |
| BusinessLoans.com | Not stated | $5,000 to $3,000,000 | 1 to 7 days | 3 to 120 months |
Methodology: How we choose the best no-doc providers
Finder's lending experts review dozens of business loan providers before selecting the best low-document lenders. We pay special attention to providers with little to no hard-copy documentation requirements and quick turnaround times, and we regularly review our top selections as lenders enter and leave the market.
Each lender is weighted against eight metrics: document requirements, turnaround time, business requirements, rates, loan amounts, application ease, loan terms and lender reputation based on customer reviews. We also consider Better Business Bureau ratings and reviews, as well as customer reviews on Trustpilot.
How no-document lenders work
A no-doc business loan doesn't mean you won't fill out any forms — it just means you may not be required to complete paper forms or fax documents to your lender.
In some cases, you can get around document requirements completely by connecting with your business's other online accounts. This is particularly common with e-commerce seller financing, especially if you're borrowing from a platform like PayPal or Amazon.
Some lenders are low-doc, rather than no-doc. They require you to submit an online application and PDFs of a few key documents. You might also need to give them access to specific business accounts for verification.
Getting a business loan with EIN only
New businesses and startups that don't have previously established credit can apply for business financing with only their Employer Identification Number (EIN). But without a business credit score, most lenders will require you to use your personal score and to guarantee the loan personally.
If you don't want to mix your personal finances with your business, you could try to establish business credit before you apply by using a small business credit card or paying off any existing debt your business has accrued.
Types of no-doc business loans
No- and low-doc lenders often offer several types of business financing, but some specialize or may require more documentation for certain loan types or if you need a larger amount of money. The types of financing that may qualify you with no or very few documents include:
Term loans. You get a lump sum of money that you pay back over time in installments that include interest and fees. These loans can be short-term, lasting only a few months to a year, or long-term, with payments spanning over ten years.
Equipment loans. Finance the equipment you need to run your business, using the equipment itself as collateral for the loan.
Lines of credit. Applying for this type of financing gives you access to a set amount of money, kind of like a credit card. You only draw what you need and pay interest on the amount you've drawn, not the entire line amount.
Invoice factoring. If your company has a lot of outstanding invoices, you can sell those to a lender for less than their full value and allow that lender to collect the balance.
Merchant cash advances. If your business has a lot of credit card transactions, you can use the expected future sales to finance a short-term cash advance. This form of financing is very expensive and should only used as a last resort.
Inventory financing. Similar to an equipment loan, you can take out a term loan or line of credit to finance the inventory you need for your business and use that inventory as collateral.
How to find the best no-doc lender
When comparing no-doc lenders to find the best one for your business needs, ask these five important questions:
Is this the right loan for what I'm trying to accomplish? Find the right loan type for your needs. If you need new equipment, look at equipment financing. For a one-time expense, look into a fixed-term loan.
Can this lender give me all the funding I need?

Look for a provider that offers the amount you're looking for. Taking out too much or too little can put you in a worse financial position.

Are the rates and fees competitive?

You can often save more with a lender offering a low APR — a rate that combines interest and fees.

How long will it take to get my money?

Applying with a lender that offers quick turnaround is especially important if you're trying to cover an urgent expense.

Do I meet the eligibility requirements?

Don't waste your time applying with lenders you can't qualify for.
Pros and cons of online no-doc lenders vs. banks
When you're deciding between a no-doc lender vs a traditional loan from a bank, it's essential to assess your business's specific circumstances, financial situation and priorities. Here are some pros and cons to consider.
Pros
Quick application process. Most no-doc lenders use AI to scrape your accounts for the information they need, which can lead to a decision within minutes or hours compared to weeks or months with a bank.
Faster funding. A quick decision allows lenders to fund your loan within 24 to 48 hours from approval.
Options for bad credit. Many lenders are willing to work with poor- and fair-credit borrowers.
Cons
Higher interest rates. No-doc loans are seen as higher risk by many lenders and can come with a higher interest rate than you may find at a traditional bank.
Daily or weekly repayment. Depending on the lender, you may have to pay back your loan in weekly or even daily repayments, which can be harder to make and less flexible than a more traditional monthly payment.
May be more expensive. Some no-doc lenders require down payments or charge high underwriting fees.
While no-doc loans can offer funding within 24-48 hours, the quickest business lenders can offer funding within the same day that you apply if you qualify.
Alternatives to no-doc providers
You'll find that most lenders do require some type of paperwork — especially when it comes to business loans. But if you're looking to compare your options without submitting mountains of paperwork, you do have other options.
Business loan marketplace. Also sometimes called a connection service, a marketplace allows you to fill out one set of forms that can be completed within minutes and submit your information to several lenders at once. You can apply for free, though some marketplaces charge packing fees to apply for an SBA loan.
Community bank. This option may require lots of documentation the first time around. But once your loan officer gets to know your business, they may be able to get your financing within a day or even hours without requiring extra paperwork.
Startup funding. No-doc loan providers tend to require at least three months in business to qualify, so if you're looking for startup financing, you'll need to look for lenders who specifically cater to brand new businesses and those that haven't yet opened their doors.
FAQs
Is there really such a thing as a no doc business loan?
No, not really. All loans, even no doc loans, require some paperwork like bank statements and a signed agreement. But no doc loans are designed to minimize paperwork and allow you to handle all aspects of the loan digitally.
Is it hard to qualify for a no doc business loan?
No doc loans are generally easier to qualify for than traditional loans. Some lenders, especially online lenders, accept scores as low as 500 on no doc loans, like merchant cash advances. And other no doc loans, like invoice financing or factoring, may not consider your credit score at all. As long as you can show sufficient revenue or invoice value, you could qualify for a no doc loan.
Where is the best place to get a no doc loan?
Your best bet for finding a no doc loan is with an alternative online lender. While banks and credit unions may offer some of the same products as the lenders listed above, they likely require more paperwork and processing time.