HSBC Online CD rates review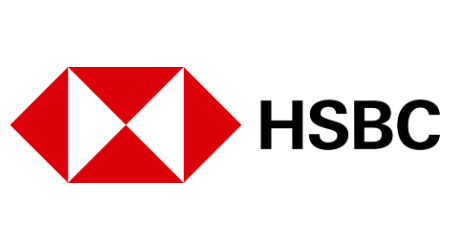 1-year APY

4.75%

3-year APY

N/A

5-year APY

N/A
Our verdict
Only three terms available with steep opening requirements.
The HSBC Online CD is best for those who want to keep most of their banking in one established bank. This is because you need to keep at least $75,000 across HSBC accounts to qualify for a CD. You're also expected to set up at least $5,000 in monthly direct deposits and have a mortgage of at least $500,000 with HSBC.
If you qualify for an HSBC CD , note that you're only insured up to $250,000 by the FDIC. So, it's best if you split your assets across other banks if you're close to meeting that balance across your HSBC accounts.
Besides these potential drawbacks, HSBC CDs offer competitive APYs compared to other competitors. But you only have three CD terms to choose from — a 6-month, 1-year and 2-year term. If these options don't suit you, you may be better off looking at other CDs with fewer eligibility requirements, such as Quontic Bank or Capital One.
How to open a HSBC Online CD account
As a new customer, you'll need to fill out HSBC's application either online, by phone or by mail:
Online. Complete your forms the do-it-yourself way on HSBC's website:
Go to the provider's site and follow the steps to apply.
From the Certificates of Deposit page on HSBC's site, choose your CD's term — 6, 12 or 24 months — and click Apply Online underneath your chosen term.
Fill out the application, including your name, date of birth, Social Security number and email address. Click Continue.
Provide your bank information to fund your CD and the desired amount.
The bank will send you a confirmation email with further instructions.
By phone. Call HSBC's customer service number at 888-404-4050 to open your account or ask questions about the application from 9 a.m. to 5 p.m. ET.
By mail. Send your application and a deposit check to this address:
HSBC Bank USA, N.A.
PO Box 2013
Buffalo, NY 14240
Eligibility
To open a CD with HSBC, you'll need to meet the following requirements:
Be at least 18 years old.
Be a US citizen.
Have a US address for the last three years.
Have a minimum of $1,000 to open an account.
Required information.
When applying, keep these items on hand to make the process easier:
Social Security number.
Home addresses for the past three years.
Valid US driver's license or ID.
Bank account information to fund the account.
Funding options
Finally, you'll need to fund your new CD. You can:
Transfer between banks. Use a personal account to fund the CD, even if it's with another bank.
Deliver or mail a check. Bring your funds into an HSBC branch or mail them to your closest location.
Use other HSBC accounts. Already have another account with this bank? Use the Personal Internet Banking system to fund your CD.
2 benefits of an HSBC CD
Opening a CD with HSBC comes with the following perks:
Competitive APYs. Earn 2.75% APY on its 2-year CD and 2.60% on its 1-year CD. Plus, your interest compounds daily, so your money grows faster by earning on the previous day's interest.
Large banking network. You'll have access to online banking tools and HSBC's large network of physical locations.
How much interest you can earn
Compare how much in earnings you can make with how long your money stays in the account.
| Term length | APY | Amount in savings | Interest earned at maturity |
| --- | --- | --- | --- |
| 1 year | 2.60% | $2,500 | $65.85 |
| 2 years | 2.75% | $2,500 | $141.35 |
What to watch out for
As with most banking products, HSBC's Online CDs do have a few drawbacks:
Steep requirements to open.

HSBC's qualifications include keeping at least $75,000 across your

HSBC

deposit and investment accounts, have monthly direct deposits of at least $5,000, have an HSBC mortgage of $500,000+ or maintain Jade or Private Bank status.
Early withdrawal penalty. If you access your money before the term is up, the bank withdraws 30, 90 or 180 days of simple interest, depending on the term you choose.
Limited term options. Pick one of just three term options: 6, 12 or 24 months, whereas competitors offer terms from one month to 5 or even 10 years.
Compare HSBC CDs with other CDs
See how competitors' CDs compare to HSBC in their APYs, term lengths and minimum deposit to open.
How to cash in a CD
Once you're ready to access your money, you can transfer it instantly to another HSBC account. You can also move money around between banks using an electronic transfer.
Want to keep saving? Do nothing and let the amount roll into a new CD with the same term. You can call customer service at 800-975-4722 to change the term or to make sure you'll receive the same APY.
If you go past the CD's maturity date, you'll have 10 days to make changes without penalty. You can make a one-time transfer during this grace period. However, the grace period ends the day you perform this transaction.
How to get in touch with customer service
You've got a few options:
Call 800-975-4722 any day of the week from 7 a.m. to 12 a.m. ET.
Live chat with a representative on the websites homepage.
Visit one of the US branch locations, mainly in the Eastern US.
CDs ratings
★★★★★ — Excellent
★★★★★ — Good
★★★★★ — Average
★★★★★ — Subpar
★★★★★ — Poor
We rate CDs and share certificates on a scale ranging from one to five stars based on what matters most to you. We consider two factors equally when rating CDs: minimum deposits and annual percentage yields (APYs) relative to term length. If a bank requires a different minimum opening deposit depending on the chosen term, we rate the CD based on the average minimum deposit across all terms. And although some institutions offer CDs with terms ranging from one week to 20 years, we only consider term lengths the FDIC uses in its monthly updates on national rates.
Read the full methodology of how we rate CDs.
HSBC Online CD is not currently available on Finder
Have you considered Crescent Bank CDs?
Earn competitive rates up to 5.35% APY (annual percentage yield) on terms ranging from 1 to 5 years. Pay $0 maintenance fees. Member FDIC.
Up to 5.35% APY
$0 maintenance fees
$1,000 opening deposit
Terms from 1 to 5 years
You are about to post a question on finder.com:
Do not enter personal information (eg. surname, phone number, bank details) as your question will be made public

finder.com

is a financial comparison and information service, not a bank or product provider
We cannot provide you with personal advice or recommendations
Your answer might already be waiting – check previous questions below to see if yours has already been asked
Accept and continue