How will AI, blockchain and social media revolutionize cross-border payments?
We ask the experts
by Fred Schebesta Posted: 9 June 2017
Introduction
At the same time, social media companies such as Facebook and messenger apps like WhatsApp are looking to get their foot in the door. They're collaborating with fintechs to allow international money transfers to be sent to receivers on their platforms (though not through their platforms as of yet).
Facebook quietly secured an e-money license in Europe
, so it's looking like it will expand its peer-to-peer Messenger payments beyond the US. On the flip side, these new technologies have a lot of challenges to overcome — like making chatbots and robo-advisors intelligible and useful for the average person, persuading people to use these new technologies (more than 90% of IMTs are currently made offline), accessing specific developing demographics and addressing much of the banking sector's lack of will to change. Can we believe the hype about the massive potential for disruption in the payments space? We interviewed 10 leading experts from fintech companies that deal with cross-border payments and independent consultants to get an idea as to the tech innovations they're most excited about, what they're working on right now, their predictions for the industry, market segments that will be most affected by these technologies and how to overcome challenges.
Artificial intelligence, chatbots and social media
76 percent — that's 3 out of 4 of banking experts — interviewed for Accenture's report believe that in the next three years, the majority of organizations in the banking industry will deploy AI interfaces as their primary point for interacting with customers.
79 percent (4 out of 5) agree that AI will revolutionize the way they gain information from and interact with customers.
71 percent believe that AI is capable of becoming the face of their organization or brand.
---
According to a 2017 survey conducted by Personetics:
More than three quarters of financial institution respondents view chatbots as a viable commercial solution now or within the next one to two years.
Nearly half of the companies that responded already have active chatbot projects in place.
---
Additional insights
According to estimates by the technology analyst firm
Gartner,
by 2020 more than 85% of customer interactions will be managed without human contact.
In 2016, Facebook opened its Messenger app to chatbots, and over 34,000 different bots have now been developed. Click to tweet
15 percent of the top global banks intend to roll out full-scale commercial blockchain products in 2017.
65 percent of banks expect to have blockchain projects in production in three years' time.
---
About 50% of the banks surveyed are either working with a fintech startup or technology company to augment their blockchain capabilities, while another 30% have opted for the consortium model.
80% of the respondent banks expect the financial services industry to adopt blockchain-based applications commercially by 2020.
---
According to the 2015 World Economic Forum Technology Tipping Points report, by 2027 about 10% of the global GDP will be stored using blockchain.
Remittances and development
According to a 2014 World Bank report.
More than a third of the world's adult population make little or no use of formal financial services.
Between 2011 and 2014
, the percentage of adults with a bank account increased from 51% to 62% — a trend driven by a 13-percentage-point rise in account ownership in developing countries and the role of technology.
Digital identity, authentication and regulation
For media inquiries: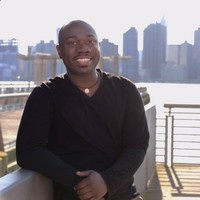 Allan Givens
Public Relations Manager
203-818-2928
allan.givens@finder.com

Nicole Gallina
Communications Coordinator
347-677-4931
nicole.gallina@finder.com