Goalsetter Cashola card review
A debit card designed for the next generation of Black and Latinx children.
finder.com's rating: 4.0 / 5.0
★★★★★
Goalsetter is a Black-owned, female-run, family banking and financial literacy platform featured on the hit show Shark Tank in 2019. In September 2020, the company launched the Cashola prepaid debit card to help Black and Latinx children learn how to manage their money. The card has no monthly fee, but you can't make any ATM withdrawals.
$0
Monthly maintenance fee
$0
Signature transaction fee
Details
| | |
| --- | --- |
| Card type | Prepaid |
| Card network | Mastercard |
| Monthly fee | $0 |
| Signature transaction fee | $0 |
| PIN transaction fee | $0 |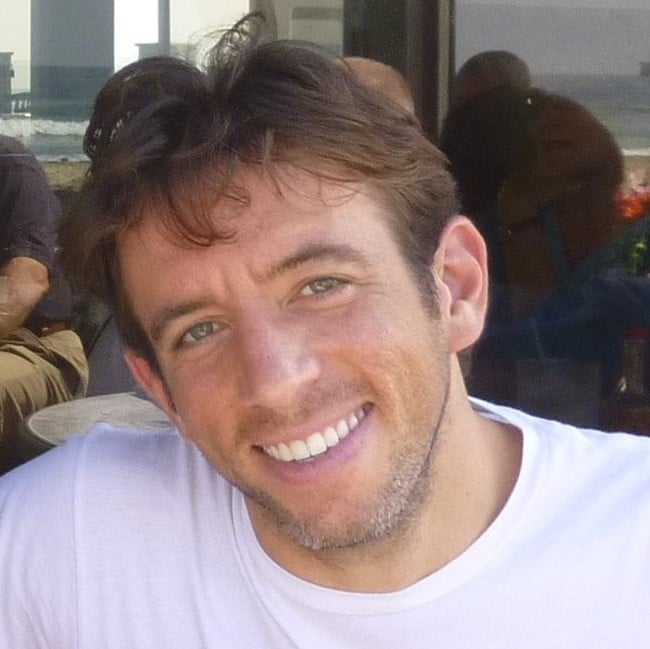 Review by
michael.benninger@finder.com
---
Michael Benninger is a staff banking writer at Finder. He is a former credit analyst and longtime freelancer whose articles have been published by Intuit, Business Insider and the Los Angeles Times. Michael is passionate about all facets of personal finance and has written hundreds of articles about money management during the past decade.
Expert review
It's still early days for the Cashola card, but we admire Goalsetter's mission to help kids learn more about saving and spending their money wisely. Although most prepaid cards provide features that teach kids good financial management skills, this one stands out for its educational quizzes that let parents reward kids with cash.
But the card doesn't work at ATMs, so your child can't use it to make withdrawals. Also, it doesn't support direct deposits, and your kid can't use the card outside of the US. If those features are important to you, explore other prepaid cards for kids that offer more funding and withdrawal options.
How do I open a Goalsetter Cashola account?
To get a Cashola card, you first need to establish an account with Goalsetter:
Go to the provider's site and follow the steps to apply.
From the Goalsetter Cashola website, download and install the app from the App Store or the Google Play Store.
Create a user account using your name and contact info. Next, link it to your bank account.
Add family members to your Goalsetter account by sending digital invitations.
Once your child's account is set up, request a Cashola card through the app.
Eligibility
To open an account with Goalsetter and get a Cashola card you must meet certain requirements:
US. citizen or legal US resident
At least 13 years of age or have the consent of your parent or legal guardian
Valid US bank account
Required information
As long as you have a bank account to fund your Goalsetter, you won't need to provide additional information such as your Social Security number or state ID.
How much does Goalsetter Cashola cost?
Goalsetter costs $3.95 a month or $5.95 a month depending on which subscription plan you choose:
Plan
Monthly cost
Features
Learn more
Goalsetter
$3.95

Auto deposits for each month
Round up feature for saving small deposits
Debit card with parental controls and settings
Financial literacy tools and quizzes
Send money for payments through app

Read review
Goalsetter Gold
$5.95
Everything in the Goalsetter plan, plus:

Investing advisory platform

Read review
What you'll like about the Goalsetter Cashola card
Like several other prepaid cards for kids, Cashola lets parents set spending limits, allowance rules and chores for their kids. But Cashola also includes these standout features:
No monthly fee. Unlike most kids' cards, you won't pay a monthly fee to use Cashola.
Financial quizzes. The Goalsetter app includes weekly financial literacy quizzes that your child will have to complete before using their Cashola card. You also have the option to turn on a feature that locks your kid's card if they haven't completed at least one quiz that week.
Learn to Earn. Parents can choose to pay their kids up to $1 for each question they correctly answer in Goalsetter's Learn to Earn quizzes. The amount kids earn is transferred from your linked bank account to your kid's Goalsetter savings account.
Real-time transfers and auto-save features. Transfer money to your friends or family at any time and use auto-save or roundup transfers to contribute to your child's goals.
Separate funding sources. Cashola is a good option for divorced parents as you can both have separate Goalsetter accounts with separate funding sources and still help your kid save.
Savings gifts. Family members can purchase Goalcards, which are digital gift cards that kids can use toward their savings. But it costs $1 per Goalcard and there could be a 2.9% + $0.30 processing fee as well.
Parental controls. You can set limits and rules to determine how and where your kid can spend money. You can also enable the Learn Before You Burn rule, which requires your kid to play at least one weekly quiz to use their Cashola card. Plus, you can lock some of your kid's goals, which ensures they can't move or spend those funds on something else.
What to watch out for
Before applying for a Goalsetter Cashola card, keep in mind the following:
Not transparent. Although Cashola's website states that they're transparent, you won't find a list of their fees or limits on the site unless you open an account or call customer service. We reached out to a representative to unearth the account's fees and limits.
No ATM withdrawals. Unlike some cards for kids like Greenlight, you can't withdraw money from an ATM with Cashola.
No direct deposit. Some cards like Famzoo support direct deposits, but Goalsetter doesn't.
Can't use outside the US. Your kid can only use their Cashola card while in the US.
Is Goalsetter Cashola safe?
Goalsetter is FDIC-insured up to $250,000, and the Cashola card is backed by Mastercard. Goalsetter also uses bank-level security to protect your personal and financial data.
Goalsetter Cashola reviews and complaints
As of July 2022, there aren't any customer reviews for Goalsetter Cashola on Trustpilot or the Better Business Bureau's website, but the app and account have hundreds of reviews on the Apple App Store and the Google Play Store. Based on over 1,200 reviews on Apple's App Store, Goalsetter Cashola has an average rating of 4.3 out of 5. And on the Google Play Store, the Cashola card app has an average rating of 4 out of 5 based on 869 reviews.
Most of the complaints mention technical issues with the app, but many reviewers have left positive remarks regarding the company's customer service.
Compare Goalsetter Cashola with other kids' debit cards
See how other debit cards for kids compare based on their fees and features.
How do Goalsetter Cashola's fees compare to the competition?
Here's a quick look at how some of Goalsetter Cashola's fees compare to other debit cards for kids.
| Cashola's fee and limit | Amount | How it compares against other cards |
| --- | --- | --- |
| Monthly fee | $0 | Less expensive |
| Transaction fee | $1 per transaction | More expensive |
| Stripe's transaction fee | 2.9% + $0.30 per transaction | More expensive |
| ATM withdrawal fee | N/A | You can't use this card at ATMs |
| Cash reload fee | N/A | This card doesn't support cash reloads |
| Card replacement fee | $8 | More expensive |
| Direct deposit limit | N/A | This card doesn't support direct deposits |
| ATM withdrawal limit | N/A | This card doesn't support ATM withdrawals |
| Maximum card balance | $10,000 | This limit is higher than most other cards |
| Maximum ACH load limit | $2,500 per day | This limit is higher than most other cards |
| Maximum purchase limit | $2,500 | This limit is higher than most other cards |
I got the Cashola card. Now what?
Here's how you can use your Cashola card once it arrives.
Activate it in the Goalsetter app.
Add the card to your kid's digital wallet so they can make purchases without relying on the physical card.
Use the app to set up allowance rules and payments.
Create a few savings goals in the app.
Define any limitations about where and when your child can spend their money.
Your child can use their Cashola card at any retailer in the US that accepts Mastercard.
Goalsetter also has a referral program that lets you earn $5 for every person who uses your referral code to open an account.
5 funding options
You can fund your kid's Goalsetter Cashola card in the following five ways.
External account. Connect an external bank account to Goalsetter to fund any Cashola card connected to your Goalsetter profile.
Peer-to-peer payment. Invite friends and family members to send money to a Cashola card instantly via the Goalsetter app.
Transfer from savings. Your kid can move money from their Goalsetters savings account to their Cashola card at any time.
Family Circle. Goalsetter's Family Circle feature lets friends and family members with the Goalsetter app set up auto-save or roundup transfers linked to a specific goal in your kid's account.
GoalCards. Friends and family members without Goalsetter accounts can buy digital gift cards called GoalCards to contribute to your kid's savings.
How can I contact Goalsetter Cashola?
There are only two ways to contact Goalsetter for help with your card:
Frequently asked questions
Kids' debit card ratings
★★★★★ — Excellent
★★★★★ — Good
★★★★★ — Average
★★★★★ — Subpar
★★★★★ — Poor
We analyze top debit cards for kids and rate them one to five stars based on factors that are most important to you. We rate kids' checking accounts by these factors: Monthly fee, features, ATM access, customer support options, and availability. We also consider APY as a factor only for those that earn interest. We rate prepaid debit cards for kids by these factors: monthly fees, features, customer support options and account availability.
Read the full methodology of how we rate Kids' debit card accounts.