FamZoo review
A robust prepaid card for parents with young kids — but it has an unavoidable monthly fee.
finder.com's rating: 4.0 / 5.0
★★★★★
FamZoo offers an extensive set of tools families can use to start their child's financial education. You'll pay up to $5.99 a month, which is more expensive than other prepaid cards for kids. But you only need $5 to open an account and get access to features like chore tracking, allowance payments, subaccounts and more.
$5.99
Monthly maintenance fee
$0
Signature transaction fee
Details
| | |
| --- | --- |
| Card type | Debit |
| Card network | Mastercard |
| Monthly fee | $5.99 |
| Signature transaction fee | $0 |
| PIN transaction fee | $0 |
| Additional Card Fee | $2 |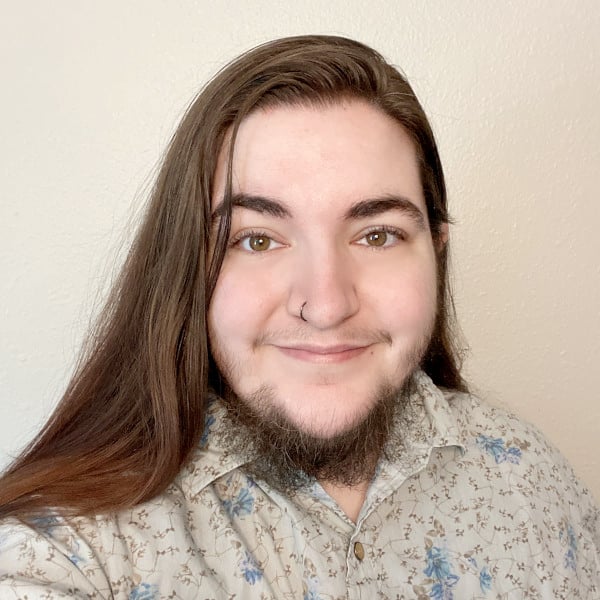 Review by
rhys.subitch@finder.com
---
Rhys Subitch is a former writer and editor at Finder who tackled topics across the site. With half a decade of experience researching, editing, and writing for a Fortune 500 company, university, and several independent publications, Rhys brought readers the most up-to-date and curated information on all things finance.
Expert review
FamZoo is one of the more robust prepaid debit card platforms for families. You get real-time money requests, instant transfers between FamZoo cards and detailed spending alerts when your kids use their cards at stores or online. The card focuses on teaching kids how to save, spend and give, so it's a great option for parents with young kids. According to FamZoo, over 50% of its users are under age 13.

But cash reloads cost you and there's an unavoidable subscription fee. You'll pay $5.99 on a month-to-month basis, although you could pay as little as $2.49 a month if you buy a two-year subscription. But if you were hoping to avoid monthly fees altogether, FamZoo isn't the card for you.
How much does FamZoo cost?
The month-to-month plan renews automatically until it's canceled. Advance payment plans are renewed manually.
| Plan | Cost |
| --- | --- |
| Month-to-month | $5.99 |
| 6 months in advance | $25.99 |
| 12 months in advance | $39.99 |
| 24 months in advance | $59.99 |
How do I open a FamZoo account?
You can sign up for FamZoo, purchase your subscription and order cards online.
Select Apply now.
From the FamZoo website, click Sign up now. Then select Prepaid card accounts.
Pick your family sign-in name, your sign-in name and password and add your email. Then select Next.
Choose your subscription plan and click Next.
Set up your primary funding card by choosing the cardholder, making a label and choosing the initial card load. Then select Next.
Add any additional parents or children then click Add card next to each one you would like to add a card for, then select Next.
Enter the legal name, date of birth, Social Security number and address for each cardholder. Then click Verify cardholder.
Select a payment method then select Next.
Enter your payment details and select Buy now.
Eligibility
Primary account holders must meet the following requirements:
Parent or guardian must be at least 18 years old
Children can be any age, even younger than 13
American citizen with a US residential address
$5 opening deposit
Required information
You'll need to provide the following information for each cardholder:
Full name
Date of birth and Social Security number
Residential address
Email address and phone number
Pros
Like other prepaid debit cards, FamZoo comes with the ability to shop at stores and online, add a secondary account holder, track spending, set automatic payments and receive notifications through an app. Other benefits include:
Free trial. Your first 30 days are free. Should you cancel your subscription, make sure it's at least 24 hours before the trial ends.
Real-time requests. While you can set up chores with a dollar value, kids can request transfers that you can approve or decline.
Declined transaction details. When a card is declined you'll get specific information about why it was declined and what steps you can take to remedy it.
Save, spend and give. Children's accounts are divided into three subaccounts for saving, spending and giving.
Parent-paid interest. The savings account doesn't pay interest on its own, but you can choose to pay compound interest on a weekly, monthly or yearly basis.
No foreign transaction fees. As of January 2020, FamZoo doesn't charge an extra fee when you use the prepaid debit card for international purchases.
High transfer limits. Load or transfer funds up to 99 times a day.
Cons
Like other similar services, you'll have to pay for a subscription to use the account. Other pitfalls include:
Limited cash load options. You can't load cash on your card with an ATM. GreenDot and Mastercard rePower are your only cash-reload options, and both cost.
Extra cards costs. If you get five or more cards you'll pay a one-time $2 shipping fee for each additional card.
Limited options for divorced parents. Parents have full access to all funding methods in the Famzoo app, making it less than ideal for divorced parents who want more privacy. You can get around this by only adding one parent to the account and letting the other send ACH transfers to the child's card. But the second parent won't have access to the app.
Compare Famzoo to other debit cards for kids
There are many other prepaid card alternatives for kids. Use the table to compare your prepaid card options by monthly fee and features.
But if you're looking for a card with accessible ATM options, you may want to compare more family options by taking a peek at our guide to debit cards for kids.
How do FamZoo's fees compare to the competition?
Here's a quick look at how some of FamZoo's fees compare to other debit cards for kids.
| FamZoo's fee and limit | Amount | How it compares against other cards |
| --- | --- | --- |
| Monthly fee | $5.99 | Slightly more expensive |
| Transaction fee | $0 | Less expensive |
| ATM withdrawal fee | $0 | Less expensive |
| Inactivity fee | $0 after 12 months of no activity | Less expensive |
| Cash reload fee | $4.95 | Most cards don't offer cash reloads |
| Card replacement fee | 2 free replacements, then $3 each | Less expensive |
Funding options
You can load any of your FamZoo family cards with these methods:
Apple pay
Bank transfer
Direct deposit
GreenDot at the register or MoneyPak, costs $4 to $6 per transfer
Mastercard rePower, costs $4 to $6 each transfer
PayPal
PopMoney, costs 95 cents per transfer
Square Cash
How long will it take to get my card?
FamZoo states that it takes seven to 10 business days for cards to arrive. Each card is shipped in its own envelope to the address used to verify the cardholder's identity.
I got the card. Now what?
To start using your card, you'll want to start with the following items:
Activate the cards. You'll first need to activate the primary card online in desktop mode through the parent account under the Store tab and then activate each of the other cards.
Set up chores. Create checklists of chores and assign values to each task.
Create allowances. Set up automatic weekly or monthly allowances, and help your kids delegate what percent of funds go to saving, spending and gifting.
Add cards as needed. You can order multiple cards for each family member for specific purposes — a summer trip, lunch money, clothes, gifts or any other number of situations.
Is FamZoo safe?
Yes. FamZoo accounts are FDIC insured for up to $250,000. Additionally, FamZoo never stores your or your child's Social Security numbers or card account numbers. These details are processed by FamZoo's partner, TransCard, which is certified by Mastercard and compliant with the banking industry's security standards.
How can I contact FamZoo?
There is only one way to contact FamZoo:
Form. Fill out the form under their Customer Service or Contact Us page.
How does FamZoo work?
Famzoo works through your mobile device. Download the app through the App Store if you're an iPhone user or Google Play if you have Android.
Frequently asked questions
Kids' debit card ratings
★★★★★ — Excellent
★★★★★ — Good
★★★★★ — Average
★★★★★ — Subpar
★★★★★ — Poor
We analyze top debit cards for kids and rate them one to five stars based on factors that are most important to you. We rate kids' checking accounts by these factors: Monthly fee, features, ATM access, customer support options, and availability. We also consider APY as a factor only for those that earn interest. We rate prepaid debit cards for kids by these factors: monthly fees, features, customer support options and account availability.
Read the full methodology of how we rate Kids' debit card accounts.