Finder is committed to editorial independence. While we receive compensation when you click links to partners, they do not influence our opinions or reviews. Learn how we make money.
Jeep Wrangler Hybrid car insurance rates
The plug-in hybrid version of the Wrangler seeks to improve fuel efficiency, but at the cost of higher insurance rates.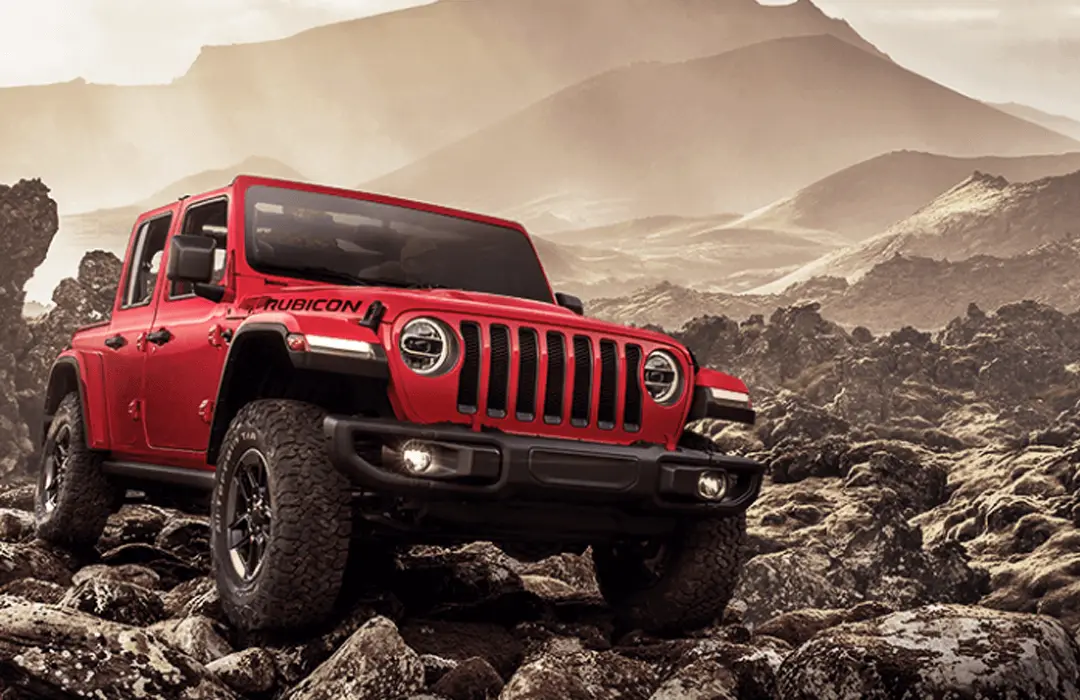 Compare car insurance quotes
Enter your ZIP code below and click Compare to see the cheapest rates in your area.
The Jeep Wrangler, arguably the world's most iconic offroad vehicle, has a plug-in hybrid version set to release in 2020. The plug-in allows for all-electric driving while running errands in the city, and its increased fuel-efficient gas engine ensures you're not stranded in the wild when you take it offroad.
The average insurance cost of the 2020 Jeep Wrangler Hybrid is expected to be in the $270 to $300 a month range, higher than the $250 of the standard Wrangler. With a starting market price of over $30,000, the annual insurance cost-to-base ratio is about 8-10%, significantly higher than the national average of 4%.

Discover coverage that's broader than competitors, valuable discounts up to 30% off and perks like shrinking deductibles that reward no claims.
Broad coverage, including for custom car parts or ridesharing
Transparent pricing tools that help you buy within budget
Accident forgiveness on small claims or for staying claim-free
Stack a variety of discounts for multiple cars, autopay or homeownership
Compare car insurance for your Jeep Wrangler Hybrid
How do I compare insurance for the Wrangler Hybrid?
There are many factors that determine your insurance rates, including ones that are specific to the vehicle. Some of these include:
Body type. The Wrangler Hybrid maintains the rugged, off-road body type. You'll see higher insurance rates to match high-risk offroading activities, even if you don't actually use it off the road.
Fuel. This plug-in hybrid is expected to run on all electric power for around 20 miles. The improved fuel economy while running on gas should result in close to 22 mpg combined. Hybrids tend to be slightly pricier to insure.
Theft rates. The standard Jeep Wrangler is one of the most commonly stolen vehicles, which could increase insurance rates for the Wrangler Hybrid. Though the Hybrid is a spinoff model of the Wrangler, insurance companies will likely use theft rates for the standard Wrangler.
Maintenance. The maintenance costs of Jeep Wranglers are typically higher than other sport SUVs, with an average annual repair cost of $694, according to Repair Pal's website. Your cost will partly depend on how much offroading you do.
Coverage. Putting both collision and comprehensive coverage on your new Wrangler is probably worthwhile. If you're going to be offroading frequently, both collision and comprehensive coverage will protect your vehicle from those extra risks.
Warranty. Jeep offers a basic three year, 36,000 mile warranty and an extended five year, 60,000 warranty. The extended warranty comes with unlimited roadside assistance, so if you don't have it, you might want to opt for roadside assistance through your insurance company.
Manufacturer offer. Jeep typically has offers on its newer models, such as a 3.75% APR for 60 months or cash back incentives.
Why is insurance so expensive for the Jeep Wrangler Hybrid?
Insurance is high for the standard and hybrid versions of the Wrangler due to a combination of factors: higher than average theft rates, frequent and expensive repair costs and higher risk of offroad driving. Hybrids generally cost a little more to insure, so expect rates to be slightly higher for the hybrid version of this popular SUV.
Does the Jeep Wrangler Hybrid qualify for discounts?
There are a few vehicle-specific discounts that the Wrangler Hybrid should qualify for, so check if these are provided with your insurance company.
New car discount
Electric vehicle discount
Anti-lock brake discount
Anti-theft discount
Seatbelt pretensioners
Passive restraint discount
How reliable is the Jeep Wrangler Hybrid?
The 2020 Wrangler Hybrid will have official safety and reliability ratings once it's been on the market for one year, though it'll likely be similar to previous ratings for the standard Wrangler.
Safety. The last year that the Wrangler had safety ratings from the Insurance Institute for Highway Safety (IIHS) was 2017. It was rated good for its crashworthiness from the front, but only marginal from the side. It was also rated poor for its headlights.
Reliability. J.D. Power rates the 2019 Jeep Wrangler a 70 out of 100, which is 14th on its list of SUVs. Its reliability rating is 65 out of 100. US News gives the 2019 Wrangler a 6.9 out of 10 score with an unreleased reliability rating, though it does predict it to be low.
Recalls. Fiat Chrysler Automobiles, the parent company of Jeep, issued recalls for both the 2018 and 2019 editions of the Jeep Wrangler JL. However, FCA wasn't aware of any injuries or accidents related to the recalls.
Bottom line
The Jeep Wrangler Hybrid is a plug-in hybrid version of the iconic offroad vehicle. The increased fuel efficiency and all-electric mode for low mileage likely won't lead to better safety and reliability ratings or lower insurance costs.
Before deciding on an insurance company for your new Wrangler Hybrid, compare insurance companies to find the best rate possible.
Get the cheapest quotes
Compare car insurance companies near you.
Your information is secure.
Frequently asked questions about the Jeep Wrangler Hybrid
Read more on this topic