Finder is committed to editorial independence. While we receive compensation when you click links to partners, they do not influence our opinions or reviews. Learn how we make money.
How to increase your Capital One credit limit
Your account must be open for at least three months before you can request an increase.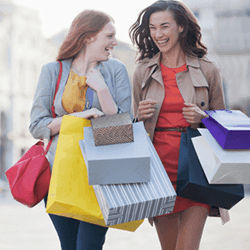 Credit limit is an important factor for your purchasing power and your utilization rate, which directly affects your credit score. Unfortunately, you can't request any specific amount when you apply for a new card, and you have little direct control over the amount you receive.
However, you can increase your chances of getting a credit limit increase down the line by actively using your credit card and paying your full balance on time.
How can I find out my Capital One credit limit?
Log in to your online Capital One credit card account and find your credit limit in your account summary. Alternatively, look for the specific amount in your credit card statement.
How do I know if I am eligible for a credit line increase?
Capital One has its own criteria to determine your eligibility, including:
Your credit card account must be at least three months old.
Your credit card must be unsecured.
You have not received a credit line increase or decrease in the last six months.
You make timely payments with all creditors.
You must pay more than your minimum payment each month.
Keep in mind that even if you meet these criteria, Capital One may still decline your credit limit increase request.
How to increase my Capital One credit limit
Once you are eligible for a credit limit increase, you have four options:
Submit your request online
If you want to avoid the hassle of calling the bank, you can easily make your request online.
Log in to your Capital One online account
Look for the Request credit line increase option.
Fill out the request form with the required information, such as annual income, monthly credit card spend, mortgage/rent payments, your employment status and occupation.
Review and submit.
Log out
Call the bank
If you prefer the old-fashioned way, here's what to do:
Call Capital One at 800-955-7070.
Follow the prompts to submit your request. This process is often automated, so you may not have to talk to a customer service representative.
When will I receive the credit limit increase?
In most cases, you will immediately get your credit limit increase approval. If you don't, you may have to wait for a few days.
Get an automatic credit limit increase
Capital One periodically reviews your credit card account and if they think you need a higher credit line, they may offer you a credit limit increase on their own. Boost your chances of an automatic increase by:
Using your card regularly. Show the bank you really need a credit line increase and that you intend to use it.
Using a higher amount of your credit line. Spending 10% of your available limit shows you don't need an increase. Use a larger portion of your available credit line.
Paying your full balance on time. Pay off your balance in full before the due date. If you don't, Capital One will be wary to lend you more credit.
Apply for another card
Sometimes, getting a credit limit increase with the card you already own may not be a viable option. In this case, you can consider applying for a new credit card, which may come with additional benefits such as a 0% intro APR period, no annual fee or a rewards program.
Compare cards with higher credit limit
All credit cards in the table below come with a higher credit line compared to similar cards. Keep in mind, the credit line you receive depends on several factors, including your annual income, employment and creditworthiness.
How is my Capital One credit limit determined?
You'll find that each credit card provider has its own criteria to determine the amount of credit line you will receive. This often includes:
Annual income.
Get a higher credit limit with a higher annual income.
Employment.
Having a steady job proves you are responsible and you have a steady income to pay off your debt.
Creditworthiness.
Clean credit history and a high credit score pave the way for a higher credit line.
Relationship with Capital One.
Loyal customers may get rewarded with a higher credit limit.
The type of card you apply for.
Get a high credit line with high-end credit cards like Visa Signature or Mastercard World Elite.
How often will Capital One increase your credit limit?
You can request a higher credit line once every six months.
Bottom line
Getting a higher credit limit with Capital One requires active credit card use and paying off your balance on time. If you do your homework well, Capital One may increase your credit line on its own. If not, you can apply for an increase once every six months.
But if you keep getting declined for a credit limit increase, consider applying for a new credit card.
Frequently asked questions
More guides on Finder