Finder is committed to editorial independence. While we receive compensation when you click links to partners, they do not influence our content.
Compare the best 1-year CD rates
Earn a competitive fixed interest rate on a 12-month CD.
Lock in an interest rate

Tap into for retirement income

FDIC insured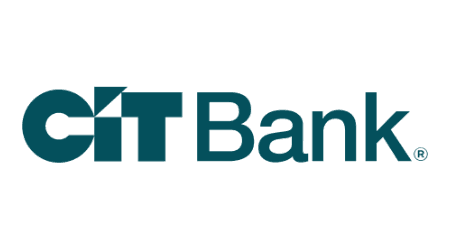 A 12-month CD locks your money away for one year and lets you calculate exactly how much interest your savings will earn. But you'll pay a penalty if you need your money before the term is up. To help you decide if this account is right for you, we gathered the 14 best 1-year CD rates available today.
How did we choose the best 1-year CD rates?
Many financial institutions offer one-year CDs, but some accounts are a cut above the rest. We narrowed down our list by searching for accounts that make it easy to start saving and offer incentives to lock your money away. To do this, we considered key factors like interest rates, convenience, fees and minimum deposit requirements.
What's changed in 2020?
Interest rates dropped significantly in 2020 due to the coronavirus pandemic, so we adjusted our top 14 list to showcase one-year CDs that still have competitive APYs. With this list, you can easily compare APYs and minimum deposit requirements all in one place.
Compare the 14 best 1-year CD rates
Use the table to compare 1-year CDs by rate, minimum opening deposit and features. Want to compare features side-by-side? Click the "Compare" box next to your top choices to view multiple accounts at once.
How much will I earn in a 1-year CD?
See how much interest you could earn over 12 months.
How do I find the best CD for me?
Here's a few important factors to consider when you compare certificates of deposit:
The interest rate. The amount of interest applied to your CD will differ between various banks, and the difference can be substantial

— shop around at a few different banks to find the best rate.

Interest payment frequency. With a one-year CD you could choose to have interest earned paid to you monthly, semi-annually or when the account matures.
Few or no fees. With the exception of the penalty charge for an early withdrawal, there should be no other fees applied.
Minimum balance requirement. CDs have balance requirements that differ depending on the financial institution. Some only cater to higher deposits of $5,000 or more, while other banks allow for an account with a minimum balance of just $1,000.
Pros and cons of a 1-year CD
Pros
No monthly fees. CDs are free to open and maintain, so you don't have to worry about monthly fees eating into your savings.
Earns more interest than a savings account. A 12-month CD provides you with a competitive interest rate that's often higher than a traditional savings account.
Flexibility. A 1-year CD term is long enough to lock in a high interest rate, but short enough to give you easy access to your money should you need it within the next year.
Cons
Can't access funds until maturity. If you need to withdraw your savings in order to cover an emergency, you'll generally pay a penalty fee.
Minimum balance requirements. Many banks, particularly those with competitive interest rates, require you to have at least $500 to open an account.
Rates aren't as high as long-term CDs. Generally, the longer your CD term, the higher the APY. Even though a 12-month CD is competitive, you could earn more with a 5-year CD.
Bottom line
If you're looking for a secure way to store your money and earn interest over the course of a year, a CD is a useful savings option. However, if you want to add money to your account throughout the year or have access to it in case of an emergency, one of the best savings accounts on the market might be a better fit.
Frequently asked questions
Picture: Shutterstock
More guides on Finder