Finder is committed to editorial independence. While we receive compensation when you click links to partners, they do not influence our opinions or reviews. Learn how we make money.
Mutual of Omaha Bank products: Savings, Checking, and CDs
Offers a variety of checking, savings and CDs, but you could get better interest rates elsewhere.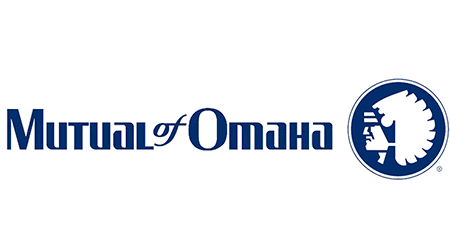 Mutual of Omaha Bank offers interest-bearing checking and savings accounts for online and in-person management. But potential interest is minimal and most banking products are only available in nine states.
What banking products does Mutual of Omaha Bank offer?
With a wide selection of free online banking, Mutual of Omaha Bank offers personal and business accounts:
Why should I open an account at Mutual of Omaha Bank?
Offering a comprehensive selection of services and a full menu of account types, Mutual of Omaha Bank is well positioned for online banking. Perks include:
Minimal fees. Avoid monthly fees on most checking, savings, money market and CD accounts with a minimum balance.
Interest for checking. Mutual of Omaha offers interest on most checking accounts.
Extensive ATM Network. For making deposits and withdrawals from checking and savings accounts.
What should I look out for?
While Mutual of Omaha offers a comprehensive selection of products, it has its disadvantages.
Limited branches. Branches are only available in nine states — Arizona, California, Colorado, Florida, Hawaii, Kansas, Nebraska, Nevada and Texas.
Must open an account in person. If you live outside of the nine states it serves, you're limited to the Advantage Checking account, Money Market account and CDs.
Low interest rates. Yields for business and personal interest-bearing checking are nominal compared to other banks, and savings accounts require high minimums to earn interest.
Compare Mutual of Omaha Bank to the competition
Mutual of Omaha Bank customer service
Customer Service provides direct numbers to contact the appropriate department and are available weekdays from 7 a.m. to 7 p.m. CST. The website doesn't offer a chat option and emails are general inquiry only.
Individuals: 866-351-5646s
Businesses: 866-688-7957s
Community Associations: 866-800-4656s
Business Credit Card Services: 866-552-8855s
Personal Lost or Stolen Debit Card: 866-558-3424s
Mortgage Services: 877-471-7896s
Email: Bank.CustomerService@mutualofomahabank.coms
Mail: Mutual of Omaha Bank, 1299 Farnam Street – Suite 1400, Omaha, NE 68102s
Bottom Line
Mutual of Omaha Bank offers a comprehensive suite of financial services for individuals and businesses. But most products are only available in nine states and its interest rates are lower compared to other banks. If
high-yield accounts
are what you're after, shop around for stronger rates.
Frequently asked questions
Read more on this topic