Finder is committed to editorial independence. While we receive compensation when you click links to partners, they do not influence our content.
Zazzle promo codes
Best deal: Shop gifts under $50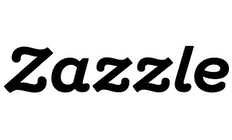 Zazzle is an innovative marketplace that lets you create and customize products like phone cases, invitations, clothing, electronics and even skateboards. You can then sell your designs directly through the site if you'd like.
What can I buy at Zazzle?
Zazzle is the kind of site that's a bit eclectic in its offerings. If you're looking for something unique — whether it's a greeting card or a snarky tee — you're likely to find it here. Zazzle carries customized clothes for men, women, kids and babies and a whole lot more.
Here's a sampling of everything Zazzle has to offer:
Invitations
Greeting cards
Postcards
T-shirts and other clothing
Shoes
Accessories
Homewares and home décor
Toys and games
Phone cases and tech accessories
Business cards
Office supplies
Art
Wedding décor and supplies
How do I use my Zazzle promo code?
Shop the Zazzle website to find the items you want to buy. Once you find something you like, add it to your cart.
A box will appear in the corner of your screen. Select View cart + check out to continue.
You'll enter your promo code on the next page. Enter your code in the box then select Apply.
Make sure your total is properly adjusted before you finish checking out.
Why is my code not working?
If the site doesn't accept your discount, your promo code could be expired, not available in your country or case-sensitive.
If you have questions about your promo code, contact Zazzle directly.
Our top picks from Zazzle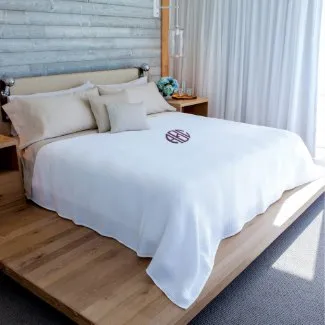 Personalized Monogram Twin Waffle Blanket
from Zazzle
Personalize your bedroom with this monogrammed duvet set.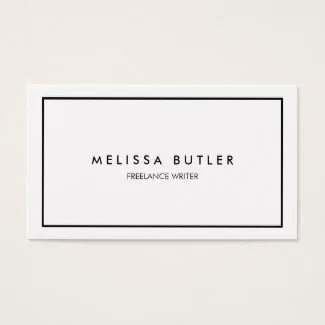 Minimalist Professional Elegant Black and White Business Card
from Zazzle
When it comes to your business, don't wait for opportunity, create it! Make a lasting impression with quality cards that wow.
Zazzle sizing guide: What size do I need?
Zazzle sizes differently than most websites since it's a hub for so many creators and items. Each product is sized individually. Simply select Size chart next to the item you plan to order to find the garment's measurements.


How is Zazzle plus-side friendly?
Zazzle offers plus size apparel in sizes up to 4X. A 4X at Zazzle is equivalent to a US size 26 to 28.
Shipping, delivery and payments
How can I get free delivery?
Free delivery isn't available for regular customers. However, if you join Zazzle Black for $9.95 a year, you'll get free standard shipping with all qualifying orders. Upgrade to Zazzle Black 2-Day for $39.95 per year and get free two day shipping with all orders.
Shipping costs
Zazzle shipping costs are calculated per order and vary based on weight and shipping speed. You can eliminate shipping costs by joining Zazzle Black, which includes free shipping as a perk of annual membership.
Three shipping speeds are available: standard, premium and express. Costs and delivery dates for each method will be clearly displayed at the time you place your order. Remember that it takes a few days to manufacture your order before it's shipped.
How can I track my order?
Tracking your order is easy. Just click the tracking link included in your shipping confirmation email. Keep in mind that tracking information may take a few days to appear.
Payment options
Pay for your Zazzle order using your Visa, Mastercard or American Express. For extra security, you can also pay for your order using PayPal. Zazzle's site is secured using industry standard SSL technology to protect your information.
What is Zazzle's return policy?
If you aren't happy with your items, contact customer service within 30 days of receipt to arrange a return. If your return is due to an error on Zazzle's part, the company will cover return shipping costs. If it's for another reason, you'll be responsible for paying return shipping.
How can I get Zazzle returns free?
Unless there's a defect or an error on Zazzle's part, customers are expected to pay return shipping for their items. If Zazzle has made a mistake, the company will cover the cost of return shipping.
How can I exchange for a different color or size?
Contact customer service for more information. You'll be responsible for the cost of return shipping, as well as the cost of shipping the new item.
How do I return items to Zazzle?
Start by contacting customer service through the Zazzle website to receive return authorization. Be sure to specify the reason for return and include a picture of any defects, if applicable. Then, indicate whether you'd prefer to receive an exchange, a credit to your account or a refund.
When's the next Zazzle sale?
Zazzle is a little different than most typical websites, so its sales events aren't quite as predictable. You can count on savings around the holidays and on Black Friday.
The site also usually holds a sale in June called the Deep Blue Sale, when it offers a site wide discount for shoppers. Check back here for all the latest Zazzle promo codes to ensure maximum savings.
What sets this brand apart?
Zazzle is a unique site because it lets multiple creators to congregate in a single space. This allows the company to offer a one of a kind collection of apparel, décor and more to its customers. While other companies might hire a unified design team, Zazzle designers are all individual and distinct.
What do people really say about Zazzle?
Customers praise Zazzle customer agents, saying that they are both helpful and responsive. However, some customers were frustrated with the shipping speeds offered by the site. Several shoppers did not receive their items by the promised date, and many customers thought the cost of shipping was too high.
How can I contact customer support?
Customer service agents are available via live chat from 1 a.m. until 5 p.m. PT on weekdays. Want to talk to someone on the phone? Call 888-892-9953.
Why should I shop at Zazzle?
Look at the upsides and drawbacks to help you decide.
Pros
Unique options. Whether you want standout business cards or a unique wedding decoration, Zazzle is a great choice.
Quality guaranteed. Zazzle stands behinds its products quality.
Range of sizes. Apparel sizes go up to 4X.
Cons
Unclear shipping policy. Shipping is based per order rather than charged at a flat rate.
No free returns. Unless Zazzle makes an error, return shipping falls on the customer.
Unreliable delivery. More than one customer reported receiving their items after the promised date.
Bottom line
For unique, stand-out designs, Zazzle is a particularly fun place to shop. However, be sure to order plenty in advance if you need your items by a certain date.
We'd also recommend investing in a Zazzle Black membership if you plan to shop with the site regularly: For $9.95, you can get free shipping with every order and avoid paying high shipping costs.
Frequently asked questions
What is Sleek Foil?
It's a shimmery foil that will make your design shine. Zazzle's technology means it can print one off designs on this foil just for you, rather than printing the same thing over and over.
How is Zazzle Black worthwhile?
Zazzle Black will eliminate your shipping costs on Zazzle.com. At $9.95 for a year long membership, Zazzle Black is definitely worth it if you plan to order from Zazzle at least twice.
How can I try Zazzle Black for free?
A 30 day free trial is available.
More guides on Finder