Finder is committed to editorial independence. While we receive compensation when you click links to partners, they do not influence our opinions or reviews. Learn how we make money.
Viamericas review
Flexible sending and receiving options to 34 countries with Viamericas money transfers
With a network of more than 40,000 agent locations around the world, Viamericas allows you to transfer money to 34 countries across South and Central America, Asia, Western Europe, the Caribbean and Oceania. Each transaction is backed by professional customer service.
No limit
Max. Transfer Amount
3 - 5 days
Transfer Speed
Details
Product Name
Viamericas
Min. Transfer Amount
$0
Max. Transfer Amount
No limit
Transfer Methods
Online, Phone, Agent
Transfer Speed

Minimum transfer time

3 - 5 days
Customer Service
Phone, Email
Available Currencies
ARS, AUD, BDT, BRL, CAD, CHF, CNY, COP, CRC, DOP, GBP, GTQ, GYD, HKD, HNL, HTG, IDR, INR, MXN, MYR, NIO, NZD, PEN, PHP, TTD, VND
Send money overseas with low fees and convenient options
Viamericas provides competitive exchange rates to allow for affordable transfers through its Vianex service. Customers have the freedom of sending transfers online, over the phone or by visiting a Viamericas agent location.
The funds you send overseas with Viamericas can either be deposited into your recipient's bank account or picked up from an agent.
How much does it cost to transfer money with Viamericas?
There are several factors that can influence the cost of your Viamericas money transfer, including the amount you are sending, where you're sending it to, how the money will be received and the payment partner selected to handle the transaction.
For example, sending $1,000 to Mexico online for bank deposit will attract a fee of $4.99 if sent through Bancomer, or a $5.99 fee if sent as a rapid transfer. Sending the same amount to Pasig, Philippines for cash pickup through Bayad Center will attract a $2.99 fee. You can also pay a slightly higher fee to ensure faster processing of your transaction.
Want better rates?
There are several providers who will send a transfer for free with competitive exchange rates, including OFX, XE and TransferWise.
What types of transfers can you carry out with Viamericas?
Viamericas allows you to send money in three ways.
Online. Visit the Vianex website, select the country you want to send to and how much money you want to send, and how you want the money to be received. Select the payment partner you would like to use in your recipient's country and sign up for an account with your name and contact information. Once you've provided information about the identity of your recipient, you can pay for and complete your transaction.
By phone. Call the Vianex toll-free number to initiate your transfer. The call center is open from 8 a.m.–10:30 p.m. Monday through Saturday and 9 a.m.–10:30 p.m. on Sunday.
In person. With more than 3,000 authorized agents across the United States, Viamericas makes it possible to visit your nearest agent for in-person transfers.
Your recipient can access the money you send by:
Bank deposit. Deposit your funds directly into your recipient's overseas bank account.
Cash pickup. Your recipient can collect the funds at one of Viamericas' 51,000 agent locations worldwide.
What are the pros and cons of using Viamericas?
Pros
Large network. Boasting more than 51,000 agent locations across 34 countries, Viamericas opens up money transfer opportunities around the globe.
Simple transfer process. The money transfer process with Viamericas is simple and straightforward, allowing for hassle-free and fast transactions.
Customer service. Phone and live chat support are offered if you have a problem with a transaction.
Competitive exchange rates. Compare the exchange rates offered by Viamericas with those of other money transfer providers to see how it stacks up against the competition.
Cons
Not worldwide. There are other money transfer providers with larger networks and access to a greater number of countries than Viamericas.
How does Viamericas compare to other services?
Disclaimer: Exchange rates change often. Confirm the total cost with the provider before transferring money.
What's the registration and transfer process?
Before you send money overseas with Viamericas you must first register for an account. To do this, you will need to provide your full name and contact details, your date of birth and your employment information. There are then three options you can choose from to lodge your transfer:
Online, by visiting the Vianex website
Over the phone, by calling the Viamericas toll-free number
In person, by visiting your nearest Viamericas agent location (there are more than 3,000 across the United States)
You'll need to provide your recipient's name and contact details, as well as their bank account details if sending a bank deposit. You'll also need to provide information about how much money you wish to send, the currency you are sending and where your funds will go.
You can opt to deposit the funds into your recipient's bank account or make them available for collection from one of Viamericas' over 51,000 agent locations.
For online transactions:
Go to govianex.com.
Select Send Money. Select the country and currency.

Select the delivery method. Select the bank or pickup network.
Enter the amount you want to send. You can also enter the amount you want received. Select Continue.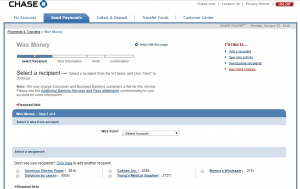 Sign up or log in.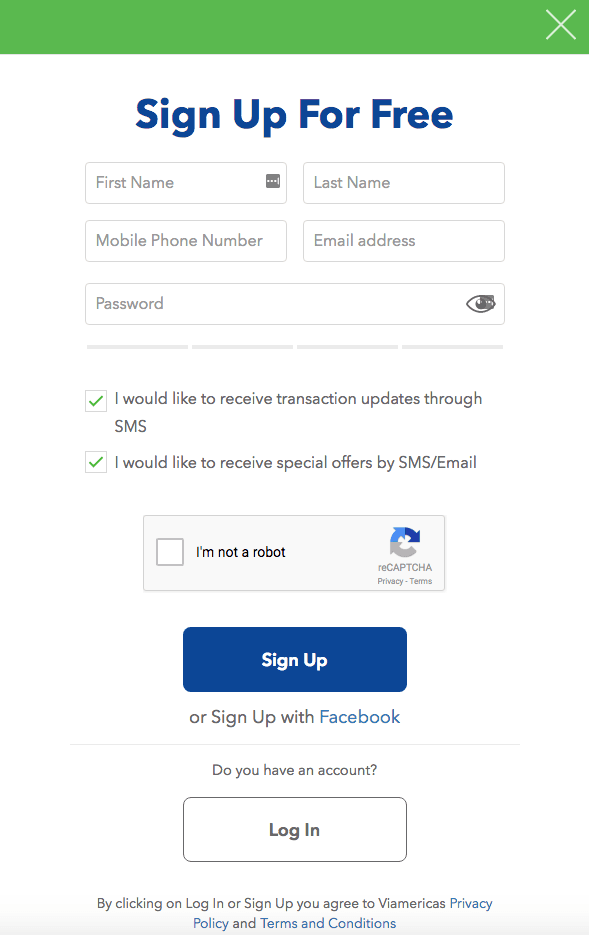 Provide your contact information.
Provide your recipient's information.
Provide your payment details.
Review your transaction. Look over the fees and exchange rate.
Confirm and send.
You may track your transfer online under My Account.
To cancel a transaction:
Call Viamericas Customer Service at 1-800-401-7626. You'll need to provide your transaction number, sometimes called a Pickup Number or Folio Number, so have it on hand.
Bottom line
Viamericas offers a secure and convenient alternative when you need to send money overseas. Just make sure you compare its features and benefits with those of other money transfer providers to ensure that you choose the best provider to handle your international transfers.
Frequently asked questions