Plutus review 2022
Earn crypto rewards with the Plutus Visa debit card.
You can earn crypto rewards on everyday spending
UK users are unable to buy or sell crypto
Details
| | |
| --- | --- |
| Product Name | Plutus Cryptocurrency Exchange |
| Fiat Currencies | GBP, EUR |
| Cryptocurrencies | PLU, ETH |
| Deposit Methods | Bank transfer |
| Deposit Fees | £0 |
| Withdrawal Fees | Starter plan: Fiat £5.50, PLU £15 |
Crypto is unregulated in the UK; there's no consumer protection; value can rise or fall; tax on profits may apply.
Overview of Plutus
Plutus was created to help people integrate cryptocurrencies into their everyday life. Part banking app, part cryptocurrency exchange – the idea was to encourage the practical day-to-day use of cryptocurrencies. Plutus has had to put a pause on its decentralised exchange in the UK as a result of FCA regulations, but UK users are still able to take advantage of its crypto reward debit card.
One of the few on the market, the Plutus Visa card gives you crypto rewards on your everyday spending. Depending on which subscription plan you choose and how much you are willing to stake, this could be as much as 8%. So while you can't trade your cryptocurrency or link your personal crypto wallet to your Plutus card at the time of writing, you can start to earn yourself some rewards from your daily coffee run or a trip to the cinema.
If this is your first exchange. You will be limited in what you can do, as Plutus doesn't currently support trading for UK users. Instead, you can earn crypto rewards using your Plutus debit card.
If you're switching exchanges. With not many other crypto reward debit cards around, Plutus will give you the opportunity to earn PLU through your everyday spending.
Pros and cons of Plutus
Pros
3% crypto rewards through card spending
Stake PLU to unlock additional benefits
Perks including rebates on subscription services
UK current account provided
Cons
UK users unable to use decentralised exchange
Not FCA registered
45 day wait to withdraw cashback rewards
Verdict: Is Plutus any good?
Plutus stands out as one of the few cryptocurrency apps that offer rewards to customers. While reward credit cards are a mainstay in traditional financial services, reward crypto cards are few and far between in the UK. So if you are looking for a way to get free crypto, then taking out a Plutus Visa Debit card could do just that for you. On all of Plutus' subscription plans, you can earn 3% Crypto Rewards when spending on your card.
However, due to the ever-changing regulatory landscape in the UK, Plutus' decentralised exchange functionality is currently disabled for UK customers. This means you miss out on being able to swap your crypto for fiat instantly or being able to buy crypto directly from other Plutus members. So if you are looking to trade cryptocurrencies, you are better off looking at other exchanges.
What to know about Plutus
For UK users, Plutus is solely offering a crypto debit card. So if you are wanting to trade or convert your crypto to fiat, you will be sorely disappointed. However, if it's the reward you are after, then you are in the right place. All cardholders can earn 3% cashback paid in crypto rewards.
Just note that these rewards are paid in Plutus' native token, Pluton (PLU). This means the current market price will dictate how much your rewards are actually worth. It's also worth paying attention to the fact there is a monthly cap on PLU conversion due to relatively low levels of liquidity on the platform. Users can swap a maximum of £750 worth of PLU per month, with a daily limit of £30.
Finder ratings
Supported cryptocurrencies
Plutus is limited in the number of cryptocurrencies its supports. These currently include Ethereum (ETH) and Pluton (PLU). But everything to do with rewards and staking is done with PLU.
Transferring fiat and cryptocurrency
It's easy to make your first deposit with Plutus. When you sign up you are given a UK current account generated by e-wallet banking provider, Clear Junction. This includes a UK sort code and account number, so in order to transfer money to your card, you simply need to make a payment from another UK bank account. Just be aware that the name on both accounts will need to match for the payment to be successful.
Withdrawing fiat or cryptocurrency is a little more involved. You can withdraw fiat funds from your Plutus current account to any of your accounts worldwide. This can take a few hours or a couple of days. If you want to withdraw your PLU rewards, you can do this by sending them to your personal external PLU wallet. At present, there is no option for UK users to convert PLU to fiat through Plutus.
Fees and costs
The good news is that it costs nothing to make a deposit or order a card. However, you will just be asked to transfer £20 to your account so that you have something to get started with when your card arrives. It's also free to use the card when spending in the UK, but keep in mind there are fees attached to spending abroad or if you have a transaction declined.
Plutus has a subscription plan model in place which will determine the other fees and costs you will need to pay. Its Starter plan is free, but there are fees attached to making withdrawals. So expect to pay £5.50 (per withdrawal) to take out your fiat. If you opt for the Premium plan, which is £14.99 a month, you can avoid this fee. However, all three of the plans charge a £15 PLU withdrawal fee.
Fiat withdraw and deposit fees
| | |
| --- | --- |
| Deposit | Withdrawal |
| £0 | £5.50 per withdrawal (Starter plan) |
Crypto withdraw and deposit fees
| | |
| --- | --- |
| Deposit | Withdrawal |
| £0 | £15 PLU withdrawal fee |
What is the Plutus Card?
The Plutus Card lets you spend your fiat currency anywhere and earn PLU along the way. All card users can earn 3% in Crypto Rewards, paid to them in PLU. If you want to up the amount of cashback you can earn, then you can look into staking your PLU to unlock more rewards. For example, if you stake 2,000 PLU you can earn 8% in Crypto Rewards and qualify for 8 Plutus Perks.
It's easy to upload GBP to your card and get spending. Just note though that your card will take 12 to 17 days to be delivered.
Most transactions in the UK are free. However, you could be charged fees for withdrawing money from an ATM or using the card abroad. There is also a maximum card account balance and weekly and monthly spending limits, depending on which subscription plan you are on.
At present, you can't convert your crypto into a spendable card balance if you are a UK user. But this feature is available in Europe, so could come back to the UK depending on the regulatory environment at the time.
Pluton (PLU)
Be warned, dealing with PLU is not for crypto newbies. If you have earned some PLU rewards on your debit card, you may be wondering what you can do with them. Especially as the option of using PlutusDEX is not available to UK users.
So it's important to understand that PLU is not widely available. In fact, there are only a limited number of exchanges that allow you to buy PLU to stake – Coinbase being the major one. There is very little trading volume of PLU. And given the complexity of trying to withdraw PLU rewards, the Plutus Card does not actually give you the easy cashback reward that you may think.
Withdrawing your PLU rewards
If you want to withdraw your PLU rewards, you will need to create a MetaMask wallet. This is a browser-based cryptocurrency wallet which you can use on Chrome, Firefox, Opera and Brave browsers. Once you have installed the browser extension, you can create your wallet. You will need to create a password and view and store your secret backup phase.
Once your MetaMask wallet is set up you will be able to send, receive and store ETH and ERC-20 tokens (including PLU).
What are the staking rewards?
Plutus gives you the opportunity to stake PLU (its native token) to unlock additional benefits such as higher cashback and more perks.
It has 4 different staking levels:
| | | | | |
| --- | --- | --- | --- | --- |
| | Hero | Veteran | Legend | G.O.A.T |
| Stake | 250 PLU | 500 PLU | 1,000 PLU | 2,000 PLU |
| Reward | 4% | 5% | 6% | 8% |
| Perks | 4 Perks & NFT | 5 Perks & NFT | 6 Perks & NFT | 8 Perks & NFT |
So the more you stake, the more Crypto Rewards you will receive and the more perks you qualify for. Plutus is also launching a service which will see customers get a new NFT every 60 days, but it's not available just yet.
How to stake PLU
You will first need to purchase some PLU, which as mentioned above, isn't all that simple. Coinbase and only a small number of other platforms sell it. You will then need to add this to an external wallet that can be connected to Plutus.
Once you have done this, your stake is then calculated as the sum of your internal PLU rewards as well as the PLU balance on any connected wallets (external PLU that you have bought).
Plutus Perks
You can choose between Subscription Perks or Retail Perks. There is also complete flexibility, so if you change your mind, you can change your selected perk at any time.
Subcription Perks
Here you receive a 100% rebate in PLU (up to £10). The rebate applies to 1 plan purchase per month. Subscription services include:
Netflix
Spotify
Apple One
Disney+
Amazon Prime
Deliveroo Plus
Retail Perks
With the store credit based perks provided by Plutus, you can receive up to a £10 rebate in PLU when shopping at any of the following retailers:
Apple
ASOS
eBay
Uber Eats
Just Eat
Starbucks
Uber
Shell
Booking.com
Airbnb
Aldi
Sainsbury's
Lidl
Tesco
Plutus subscription tiers
What subscription plan you sign up for with Plutus will determine how many rewards you can earn and what perks you receive. It will also impact what withdrawal fees you will need to pay, and – if the exchange platform was ever relaunched in the UK – what trading fee you would be charged.
| | | | |
| --- | --- | --- | --- |
| | Starter | Everyday | Premium |
| Cost | £0 per month | £4.99 per month | £14.99 per month |
| Reward | 3% Crypto Rewards* on up to £250 per month spend | 3% Crypto Rewards* on up to £2,000 per month spend | 3% Crypto Rewards* on up to £22,500 per month spend |
| Plutus Perks | 1 | 2 | 3 |
All Crypto Rewards are paid out in PLU.
Plutus Card vs Crypto.com Visa Card
Up until recently, Crypto.com's Visa card was one of the most popular crypto-linked card programmes. However, Crypto.com has dramatically reduced the amount of rewards cardholders can earn from their purchases. It has also added a monthly CRO card rewards cap and is going to phase out its CRO staking rewards. So let's see how the Crypto.com card and Plutus card stack up next to each other.
The Plutus Card and Crypto.com Card operate slightly differently. Crypto.com has 5 different tiers each providing you with a different host of benefits. To apply for any of the card tiers, you'll first need to purchase and hold Cronos (CRO) – Crypto.com's native token – for 180 days first. What card tier you have will determine how much you need to stake and what benefits you will receive.
With the Plutus Card, there is no staking requirement in order to take out the card. Plutus does have three different subscription plans, but all of these give you 3% Crypto Rewards on your spending. The main difference is how much of your spend will qualify for cashback a month and how many perks you will be able to take advantage of.
Crypto Reward
To make it easier to understand, we have done a side by side comparison of Plutus and Crypto.com's middling tier cards/subscription plans.
Required Stake/Monthly subscription cost
Crypto reward
Monthly cap
Perks
Plutus Everyday Plan
£4.99 per month
3%
Rewards on up to £2,000 a month spend
2 Perks
Crypto.com Royal Indigo/Jade Green
Stake £3,000 in CRO
0% No stake


1.5% Active stake

$50

100% rebate on Spotify and Netflix
Perks
Both Plutus and Crypto.com offer rebates as part of the perks of having one of their cards. It's important to note that rebates will be paid in the app's native tokens – so PLU and CRO respectively.
In terms of what is on offer, Plutus has a greater range of subscription services and retailers under its perks plan. The big names of Spotify, Netflix and Prime are covered by both Plutus and Crypto.com, but Plutus goes one step further to include Apple One, Disney+ and Deliveroo Plus.
Plutus also has a lower threshold for customers to start earning rewards. Users on its Starter subscription plan get one subscription or retail perk, whereas Crypto.com does not do this for its lowest tier card. Instead, customers need to stake £300 of CRO in order to qualify for a Spotify subscription reimbursement.
What is it like to use Plutus?
Signing up and ordering your card is a seamless process.
Getting started
Account registration is all done through the app and is clear and simple.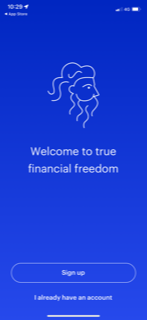 Identity verification
Getting your ID verified is slick and fast, with approval in minutes.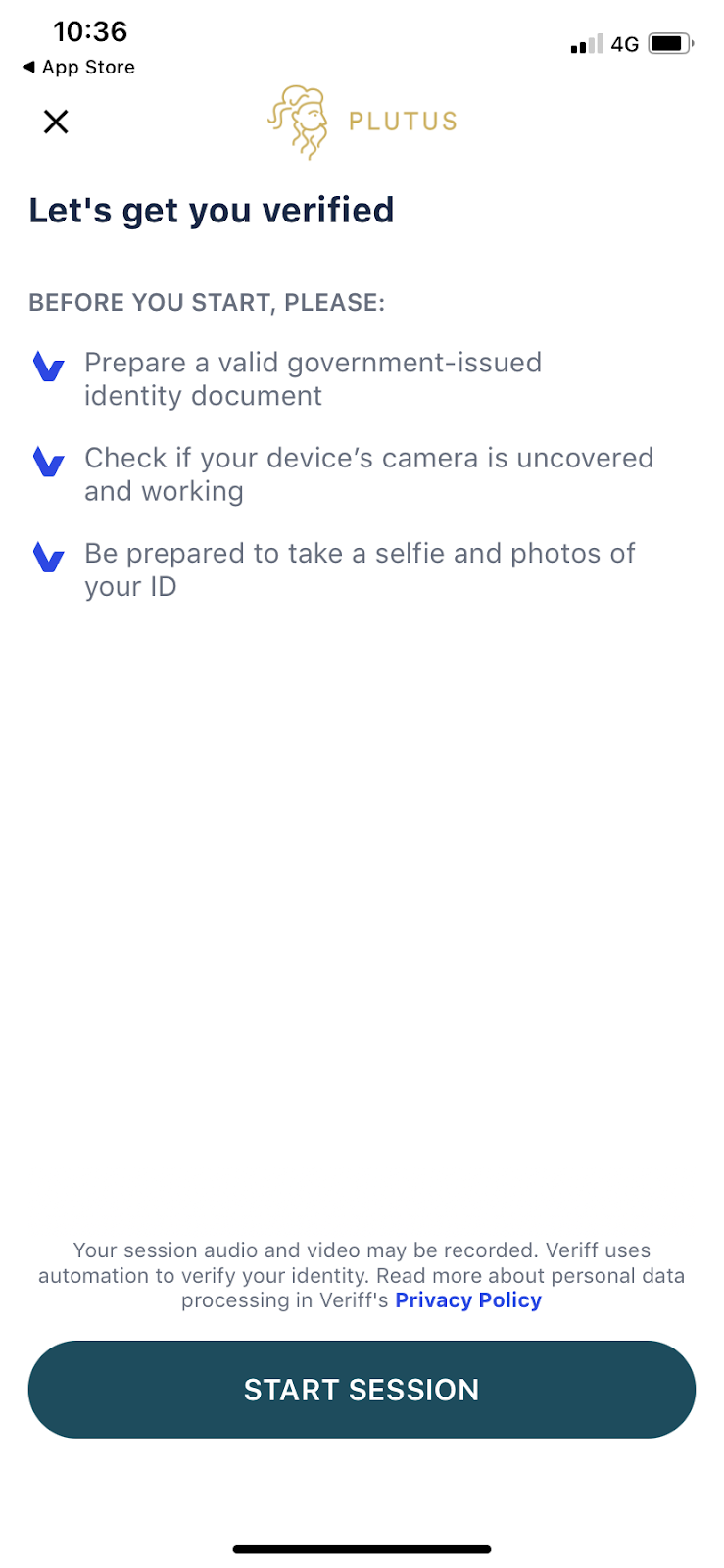 Mobile app
Look at your reward history or select your perks through Plutus' mobile app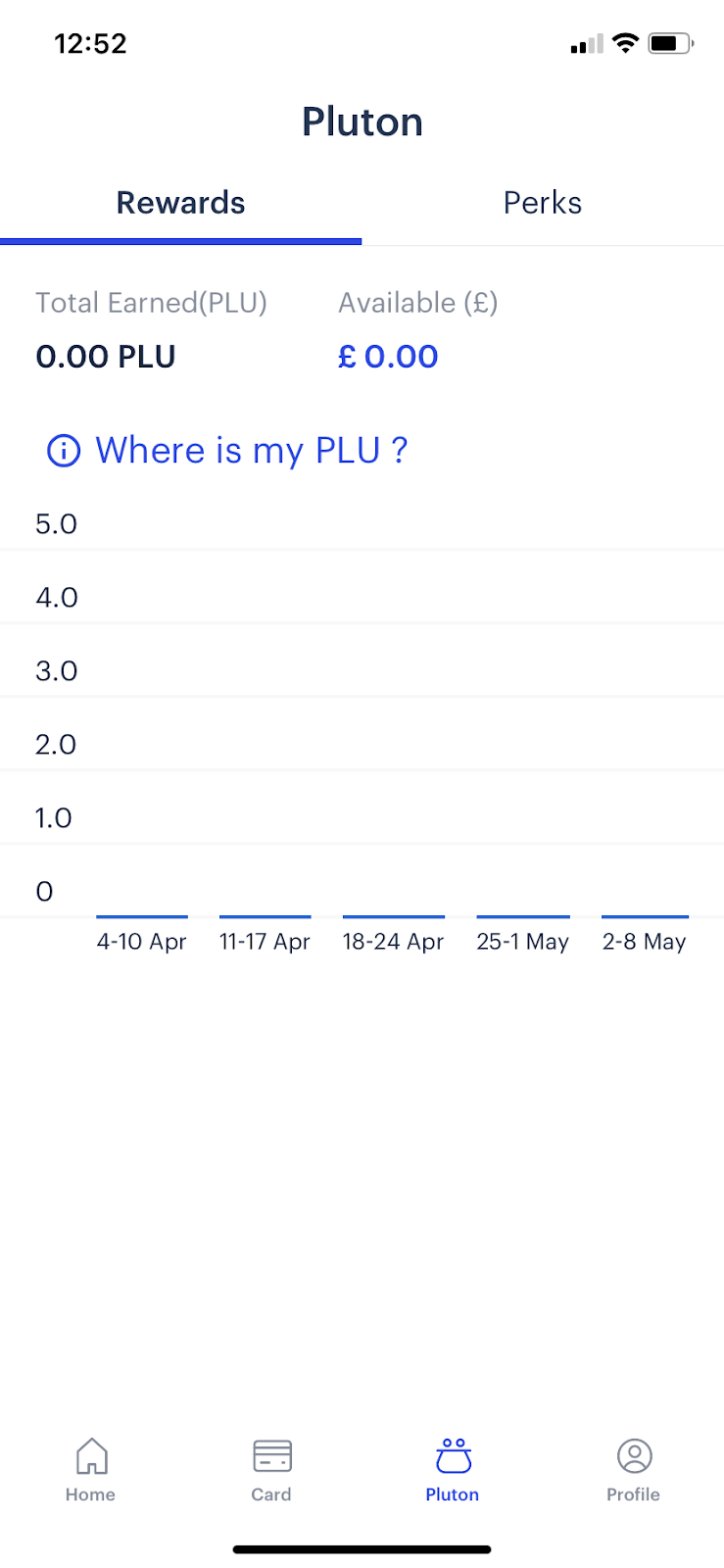 Visa card
Use your card for everyday spending and earn crypto rewards.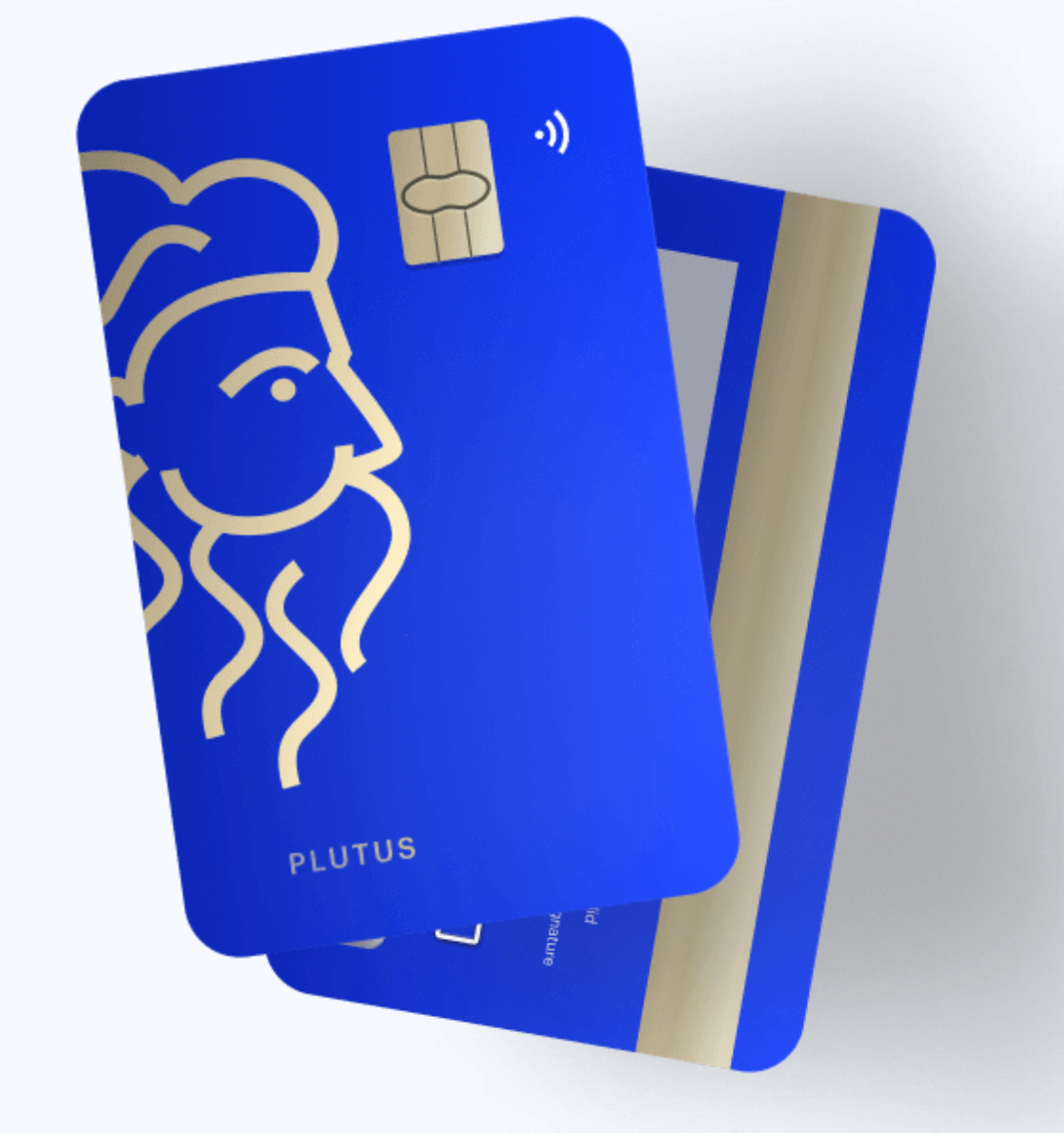 Does Plutus have good customer support?
Plutus has a customer support team that can be contacted via email, webform or live chat. Trustpilot reviews talk of staff being friendly and helpful, with a quick response time.
However, Plutus says that to solve general questions about its service, the fastest way is to contact other users. You can do this through Twitter, Discord, Telegram or Reddit. It also has an FAQ section on its site to help with any general questions.
| | Support offered | Wait times |
| --- | --- | --- |
| Contact us form | | Same day |
| Live chat | | Instant |
| Email support | | Same day |
List of services on Plutus
Due to the fact that Plutus suspended its decentralised exchange facility for UK users, the only services available are its Visa debit card and staking to access Plutus Perks.
Trust rating
Signing up on Plutus
Go through a step-by-step guide on the sign up process, and how to pass KYC.
Plutus comparison table
Table: shows partner brands and other brands, sorted by popularity
Cryptocurrencies aren't regulated in the UK and there's no protection from the Financial Ombudsman or the Financial Services Compensation Scheme. Your capital is at risk. Capital gains tax on profits may apply.
Cryptocurrencies are speculative and investing in them involves significant risks - they're highly volatile, vulnerable to hacking and sensitive to secondary activity. The value of investments can fall as well as rise and you may get back less than you invested. Past performance is no guarantee of future results. This content shouldn't be interpreted as a recommendation to invest. Before you invest, you should get advice and decide whether the potential return outweighs the risks. Finder, or the author, may have holdings in the cryptocurrencies discussed.