Plutus review
Discover the financial app for crypto junkies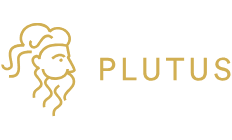 Plutus is planning a financial service for people who are keen to integrate cryptocurrencies into their daily life.
It hasn't fully launched yet, but we've investigated to find out what it's plotting and if it's any good.
What is Plutus?
Plutus is both a banking app and card and a cryptocurrency platform at the same time – or at least it will be once it launches officially.
It published its "white paper" in 2016 outlining its proposal and is now in "pilot testing", meaning that the team and some early members of the community already have it, but the general public will have to wait a bit longer.
The idea is to "provide incentive for, and enable, the practical day-to-day usage of Bitcoin, ultimately accelerating mass-consumer adoption", as Plutus says in its white paper.
How does Plutus work?
Plutus is, first and foremost, a Decentralised Application on the Ethereum network – so basically a blockchain-based platform that "makes" its own cryptocurrency, the Pluton. If you're unsure of what all this means (hard to blame you), you're probably in need of a revision of the basics, so here's our general crypto page, and here is a detailed explanation of how Ethereum works.
Plutus exploits blockchain technology to allow fee-free peer-to-peer exchange of Bitcoin and fiat currencies. Once it's fully operational, it should come with the following features:
Current account and card. It should work like any digital current account, and you can have it in euros or pounds. You can use the card to make payments (with the chip or contactless) or to withdraw cash.
Crypto and fiat currency exchange. Plutus can hold your pounds or euros, but doesn't directly hold your Bitcoin, so you'll still need a wallet (more on how to pick one that works for you in this Finder guide). However, what you can do with Plutus is exchange your Bitcoins for pounds or euros, or use your pounds or euros to purchase Bitcoins. Plutus does that through a peer-to-peer system, so you won't be dealing with Plutus directly, but with other users (referred to as "traders"). When you enter a Bitcoin amount you want to deposit, you'll automatically be matched with the trader offering the best price.
App. With the Plutus app you can exchange your Bitcoins for fiat currency you can use to fund your account, or buy Bitcoins that will then be deposited into your wallet.
Rewards. Every time you convert your cryptocurrency into fiat currency using the Plutus app (so basically every time you want to use, say, Bitcoins to fund your Plutus current account), Plutus rewards you up to 3% with Pluton – which you can then convert into pounds or euros, or use to purchase premium services within the platform.
How much will Plutus cost?
We don't know yet; Plutus has only published the fees it charges for the beta version, which are:
0% fees for using the platform. At the beta stage, both exchanging crypto and withdrawing/depositing euros or pounds comes for free. It's difficult to know whether things will change once Plutus fully launches, but the whole platform is based on the idea that thanks to the p2p exchange mechanism users can trade crypto without having to pay the fees charged by most centralised platforms.
Mining fees. Those are charged by Ethereum, not by Plutus, are very low and will have to be paid by the user who is sending the cryptocurrency.
Is Plutus safe?
From a crypto point of view, Plutus doesn't store your cryptocurrency, so you don't have to worry about it; your Bitcoin is as safe as your wallet keeps it.
The safety of currency exchanges between users is also managed using blockchain technology, and you can learn more on how it works here.
Plutus does store your pounds – it says that fiat currency is "handled by a highly respected third party provider". Plutus also says it will be applying for an e-money licence with the Financial Conduct Authority (FCA), but for now isn't FCA-registered, so you should be really careful in using it.
Compare digital banking apps
Pros and cons of Plutus
Pros
You can easily integrate cryptocurrency into your day-to-day spending.
The current account comes with sort code and account number, just like any other current account.
Peer-to-peer currency exchange should mean lower fees.
It doesn't store cryptocurrency directly, so safety isn't an issue from that point of view.
You're rewarded every time you fund your account.
Cons
At the moment, it isn't FCA-licensed, so financial safety may be an issue.
It hasn't fully launched yet.
The verdict
Bitcoin debit cards aren't much of an innovation anymore – you can compare Finder's selection here, and some of them are quite cheap too. So if you're just looking for a way to spend your Bitcoins directly, you can probably do it without Plutus.
However, Plutus is still appealing because it's more of a regular current account that can also be easily funded using cryptocurrency. This is an interesting concept – most competitors would store your cryptocurrency and convert it into pounds when you're making a transaction, whereas Plutus simply converts your cryptocurrency the moment you deposit it. It's potentially safer and also a smart way to integrate cryptocurrency into your daily life.
Plutus also has the potential to be cheaper than its competitors thanks to the p2p exchange system, but it's impossible to say for sure until the app has launched and the pricing structure is clear. Until then, we'll have to wait and see.
Frequently asked questions
We show offers we can track - that's not every product on the market...yet. Unless we've said otherwise, products are in no particular order. The terms "best", "top", "cheap" (and variations of these) aren't ratings, though we always explain what's great about a product when we highlight it. This is subject to our terms of use. When you make major financial decisions, consider getting independent financial advice. Always consider your own circumstances when you compare products so you get what's right for you.
More guides on Finder