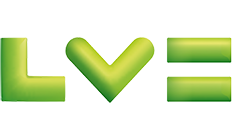 LV= pet insurance review
Protecting your pet will give you peace of mind. Find out how LV= can cover your furry friend.
Customer rating
★★★★★
Satisfaction survey

Customers cited good service & affordable cover

Covers cats and dogs only
A trip to the vet is the last thing you want, and it can put a serious strain on your finances too. Getting insurance for your pet can help cover both you and your furry friend in the event of illness or injury.
LV= offers a range of insurance policies for both cats and dogs. See how they work and compare your options below.
What is LV=?
LV=, also known as Liverpool Victoria, was originally founded in 1843 and is one of the UK's largest insurance companies. It offers a number of retirement, investment and insurance products, including car, life, home, travel and pet insurance.
Who underwrites LV= pet insurance?
LV= pet insurance is underwritten by Liverpool Victoria Insurance Company Limited.
What are LV='s pet insurance options?
LV= offers both time-limited and lifetime cover for cats and dogs. There are five levels of cover in total, with two time-limited and three lifetime policies.
This type of policy covers your pet for up to 12 months for things like vet fees, third party liability, death, theft and boarding. The features of these policies include:
Provides cover for up to 12 months
Vet fee limits of either £1,500 or £2,500
Lifetime policies will provide cover for all illnesses or conditions that occur in the policy year, up to the policy limit you choose. The policy limit is then refreshed and applied again at renewal.' The features of the policy include:
Cover resets each 12 months
Vet fee limits of £3,000, £5,000 or £10,000
What's covered under my policy?
LV= pet insurance policies offer cover for a range of issues, but what you can claim will vary depending on the level of cover you get. Whether you opt for time-limited or lifetime cover, there are multiple cover limits that you can choose from. These are:
| Benefit | Time-limited (£1,500) | Time-limited (£2,500) | Lifetime (£3,000) | Lifetime (£5,000) | Lifetime (£10,000) |
| --- | --- | --- | --- | --- | --- |
| Veterinary fees | £1,500 | £2,500 | £3,000 | £5,000 | £10,000 |
| Complementary treatment | 5 sessions | 5 sessions | 10 sessions | 10 sessions | 10 sessions |
| Third party liability (dogs only) | ✓ | ✓ | ✓ | ✓ | ✓ |
| Accidental damage | x | x | x | x | ✓ |
| Boarding fees | ✓ | ✓ | ✓ | ✓ | ✓ |
| Theft or straying | ✓ | ✓ | ✓ | ✓ | ✓ |
| Advertising and reward | ✓ | ✓ | ✓ | ✓ | ✓ |
| Death from illness or accident | ✓ | ✓ | ✓ | ✓ | ✓ |
| Holiday cancellation | ✓ | ✓ | ✓ | ✓ | ✓ |
| Overseas cover | ✓ | ✓ | ✓ | ✓ | ✓ |
What other features does LV= pet insurance offer?
If you have more than one pet, you can get a 5% discount if you insure your pets on the same policy. Puppies and kittens over 8 weeks old can be insured, and you'll also receive a 10% discount if you purchase your insurance online.
LV= insurance is intended for dogs and cats and does not offer cover for other types of pets. LV= pet insurance will not cover your pet's pre-existing conditions, though it does cover some dental work, provided your pet has regular check-ups and you have taken preventative measures.
What is my excess?
Your excess is the amount you will have to pay every time you make a claim. There is a standard excess fee for every vet treatment that you claim for. With a lifetime policy, you will only pay the excess once per year for each condition. For a time-limited policy, you will only pay once for each condition.
You can choose to add a voluntary excess, which will reduce the cost of your insurance premium. If you have a lifetime policy and your pet reaches a certain age, you will need to pay an excess equal to 20% of the treatment cost, after the regular excess has been deducted. You will also need to pay a £250 excess for each third party liability claim on the lifetime £10,000 policy.
What is LV='s claim process?
You will need to download a claim form from the LV= website or request one by phone. The claim will need to be completed by both you and your vet.
Once you have completed the form, you can email it to petclaims@insurancefactory.co.uk or post it to Pet Claims Department, The Connect Centre, Kingston Crescent, Portsmouth PO2 8QL.
You'll need to provide the following information as part of your claim:
Your policy information and number
Details of the claim
Your pet's clinical history
An itemised invoice or receipt of the treatment
Any additional information that may be relevant
LV= aims to process and pay all claims within 7 to 10 working days.
The offers compared on this page are chosen from a range of products we can track; we don't cover every product on the market...yet. Unless we've indicated otherwise, products are shown in no particular order or ranking. The terms "best", "top", "cheap" (and variations), aren't product ratings, although we always explain what's great about a product when we highlight it; this is
subject to our terms of use
. When making a big financial decision, it's wise to consider getting independent financial advice, and always consider your own financial circumstances when comparing products so you get what's right for you.