One week to go until FinTech LIVE London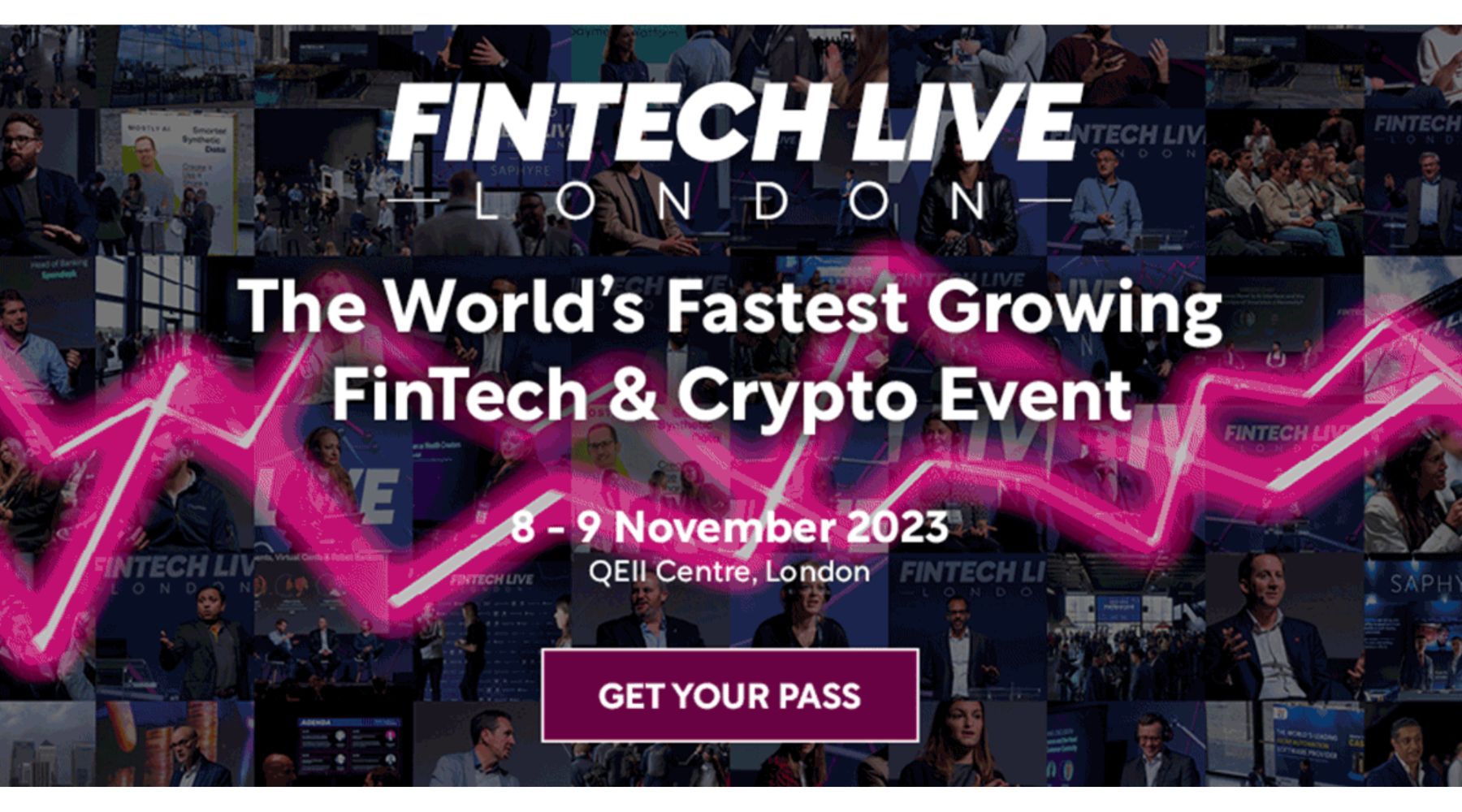 FinTech LIVE London is taking place next week on 8 and 9 November. Get your tickets with Finder.
FinTech LIVE London is a hybrid fintech & crypto event taking place at the QE11 Centre on 8 and 9 November 2023. The 2-day event includes fireside chats, keynote speeches and panel discussions exploring the key themes of fintech.
These include payment technology, sustainability and net zero initiatives, digital banking, cryptocurrencies and more.
Alongside networking opportunities, you'll be able to hear from keynote speakers such as Marvin Rogers from Sage and Jenny Wood from the NatWest Group.
Get your tickets with Finder
Finder is a media partner in the event. You can register for your pass here.
Attendees at last year's event said that FinTech LIVE encouraged their networking and nurtured existing fintech relationships. One commented "I thought the speakers and topics were great. The event was very well organised and I enjoyed it thoroughly."
For more information on tickets, or to get involved, visit the FinTech LIVE 2023 website.